How to make paper flower fillers
Paper flower fillers will add much more value to your paper flowers bouquet or centerpiece.
A paper flower bouquet should have big flowers, medium flowers, tiny flowers and a lot of leaves combined in harmony colors and shape.
So I will share you here some simple tiny paper flowers and paper leaves templates for free.
I love these paper fillers and I will try to design these more. Please come back later for further updates.
Step by step instruction.
Step 1: Cut the flowers and leaves from my templates.
I would highly recommend you to use cutting machine to save your cutting times.
Cut the small leaves on limegreen paper and the bigger leaves on green paper.
Step 2: Create the veins of the leaves and color the center for tiny flowers.
Please use a small-ball-head stylus to create the simple veins for the leaves.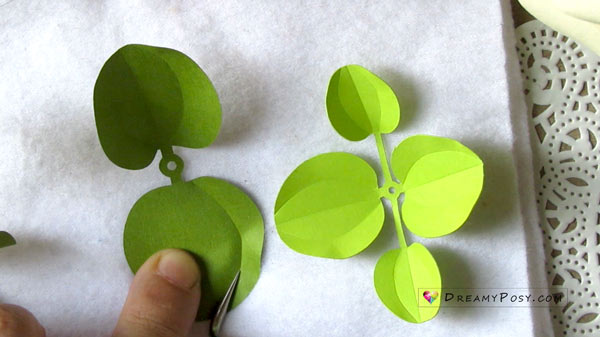 Just use a color pen (any kinds) to draw a small circle in the center of the flower. I used a glitter ball pen.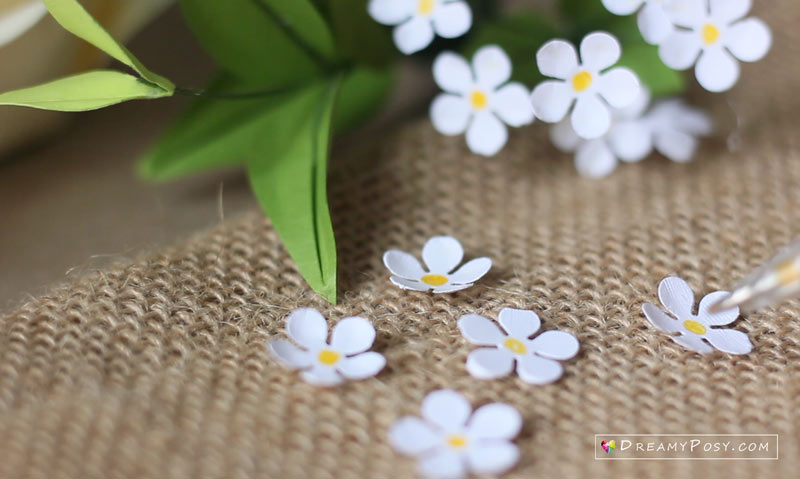 Step 3: Glue the leaves and the flowers
Tacky glue will be better than glue gun here, but I don't have Tacky glue, so I just try to have just as little glue as I can.
For the leaves, glue around the floral wire gauge#24 and insert the limegreen leaves first.
Gently use your fingers to apply the smaller leaves to the head of the wire as the video showed.
Then insert other 2 green leaves belows. I use these filler for a round bouquet, so I just need 3 layers of leaves only.
Please apply more layers if you want to use it for cascade or other bouquet shape.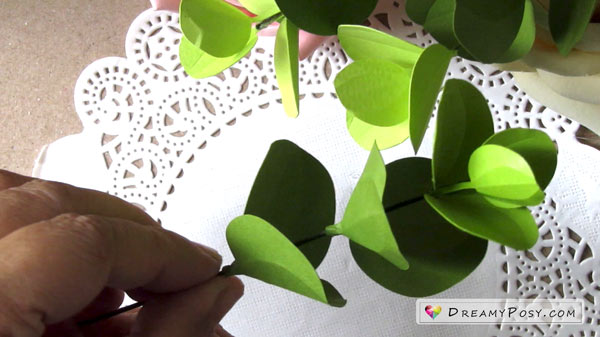 For the tiny flowers, just make a small circle head on your floral wire so it could be glued with the flower easier. Use the floral tape to wrap 5 flowers together to make a small branch.
Step 4: Bend the wire as your design.
As the wire could be easily bended, the paper fillers could be arranged in a neat way or a wide free shape.
This is the rose paper flower bouquet I made 2 years ago, that you might want to refer for appling these paper fillers.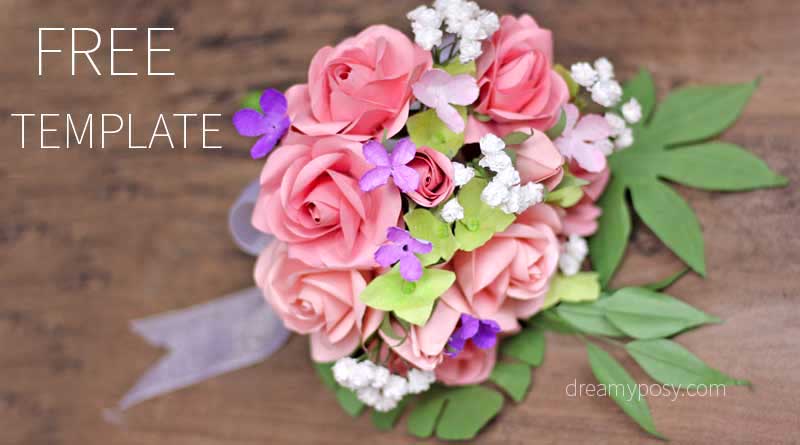 PIN ME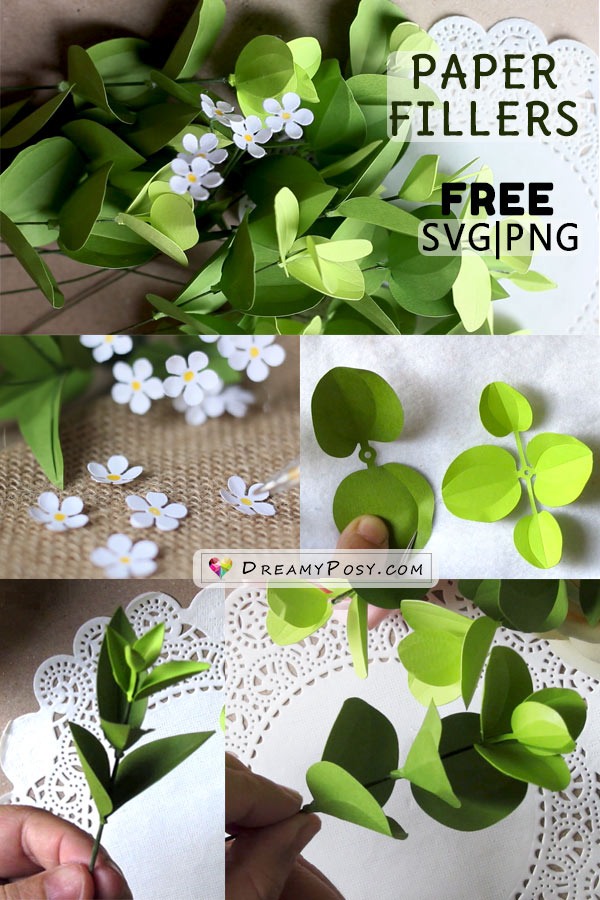 HERE ARE THE TEMPLATES (SVG and PNG)
FOR THE PAPER FLOWER FILLERS
Loves,
Ann.