How to make paper flower fillers
Want to make life-like paper leaves for your real-look paper flowers?
These paper flower fillers will add much more value to your paper flowers bouquet or centerpiece.
As my observation, a pretty paper flower bouquet always has big flowers, medium flowers, tiny flowers and a lot of leaves combined in harmony colors and shape.
So I will share you here some simple tiny paper flowers and paper leaves templates for free.
I love these paper fillers and I will try to design these more. Please come back later for further updates.
Step by step instruction.
Step 1: Cut the flowers and leaves from my templates.
I would highly recommend you to use cutting machine to save your cutting times.
Cut the small leaves on limegreen paper and the bigger leaves on green paper.
Cardstock 65lbs is recommended.
The size of leaves is depended on your flowers' size, but the smallest leaf should be around 1,5″ length.
Step 2: Create the veins of the leaves and color the center for tiny flowers.
Please use a small-ball-head stylus to create the simple veins for the leaves, so that you can't tear the paper out.
In the video, I use the Cricut weeding tool.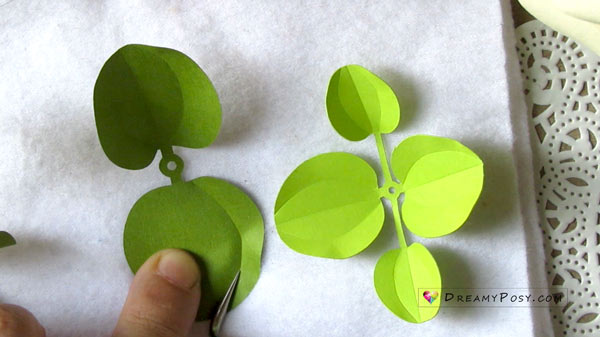 For the tiny flowers, just use a color pen (any kinds) to draw a small circle in the center of the flower.
I used a glitter ball pen.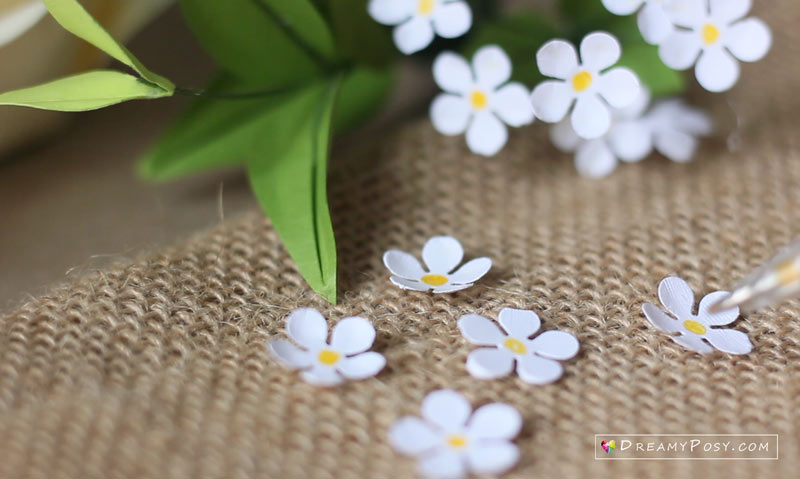 Step 3: Glue the leaves and the flowers
Tacky glue will be better than glue gun here, but I don't have Tacky glue, so I just try to have just as little glue as I can.
For the leaves, glue around the floral wire gauge#24 and insert the limegreen leaves first.
Gently use your fingers to apply the smaller leaves to the head of the wire as the video showed.
Then insert other 2 green leaves belows. I use these filler for a round bouquet, so I just need 3 layers of leaves only.
Please apply more layers if you want to use it for cascade or other bouquet shape.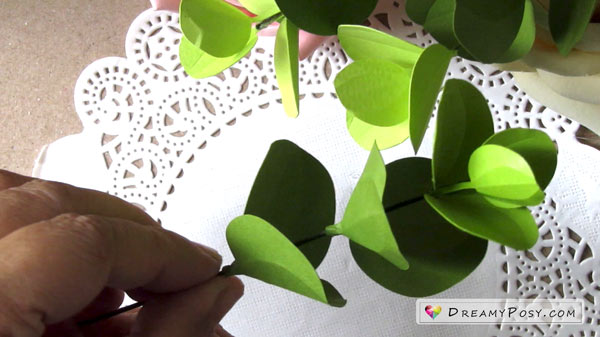 For the tiny flowers, just make a small circle head on your floral wire so it could be glued with the flower easier. Use the floral tape to wrap 5 flowers together to make a small branch.
Step 4: Bend the wire as your design.
As the wire could be easily bended, the paper fillers could be arranged in a neat way or a wide free shape.
This is the rose paper flower bouquet I made 2 years ago, that you might want to refer for appling these paper fillers.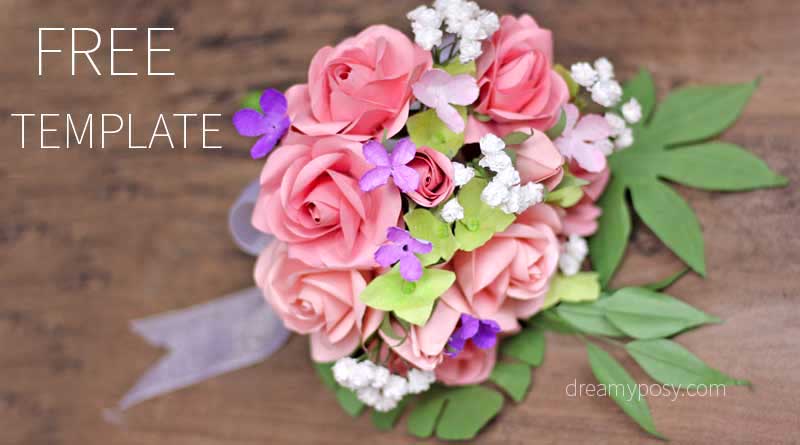 PIN ME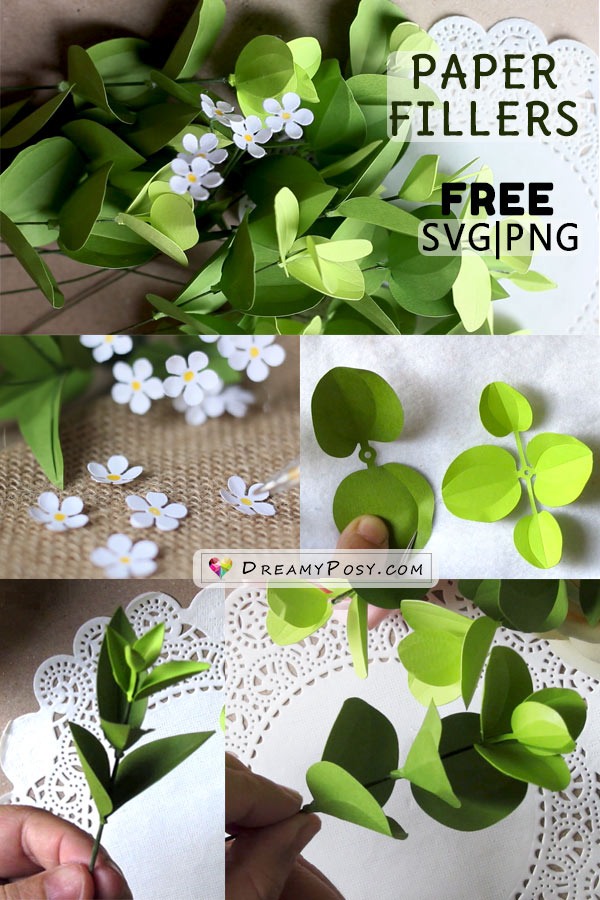 Loves,
Ann.