Paper blossoms in different styles, SVG|DXF|PNG templatess
These paper blossoms could be a flat lay decoration, could be a sweet spring shadow box, or could be enlarged to be some pretty fillers beside your giant flowers on background.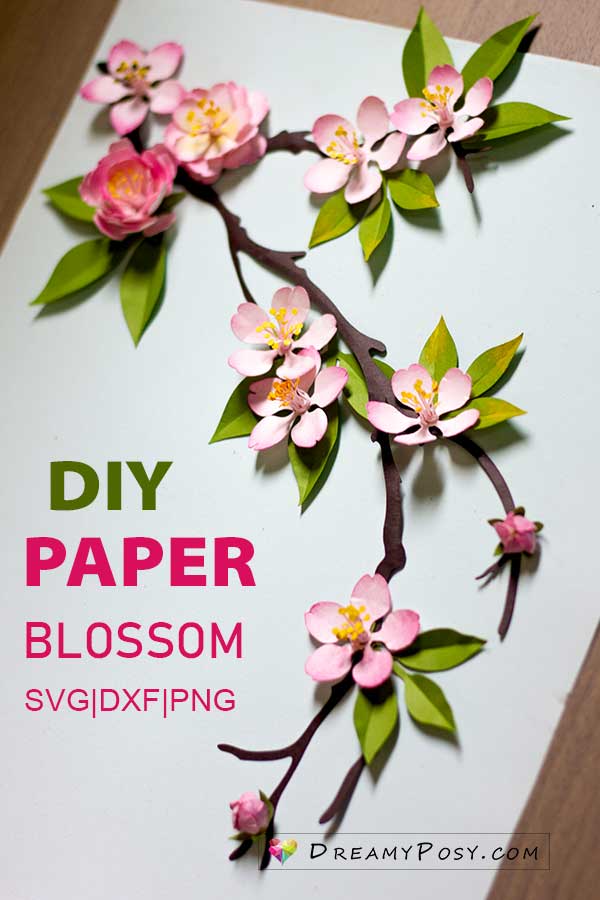 And the best part of these paper blossoms is easy.
Yes. It's really so easy to make this.
Just let the cutting machine help with the cutting. The templates are in SVG, PNG, DXF so it works fine with Cricut, Cameo Silhouette or else.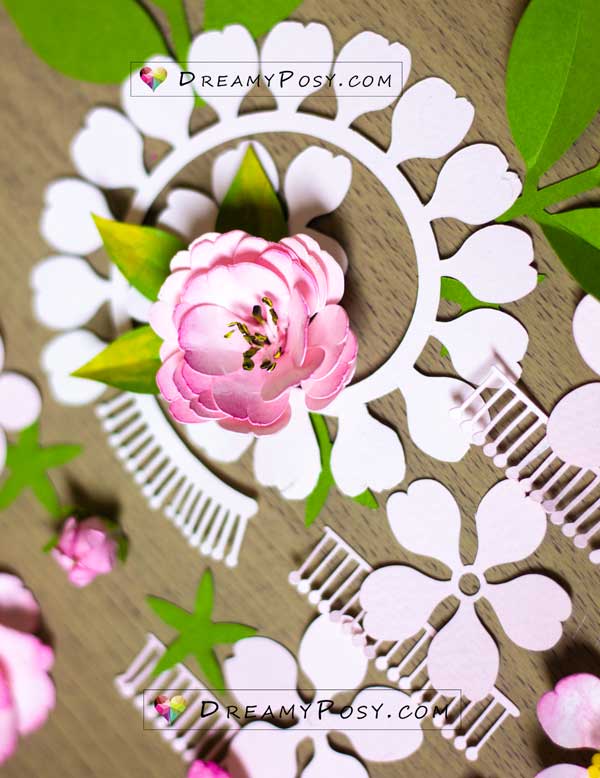 And all you have to do is coloring (optional), curling the petals, rolling the center, and gluing them together.
Making paper flower is soooo simple!
For this below paper flower blossom, I use my son's felt pen to color the center, and the pastel chalk to color the petal by the ink dauber. (Please find the tutorial to DIY ink dauber here)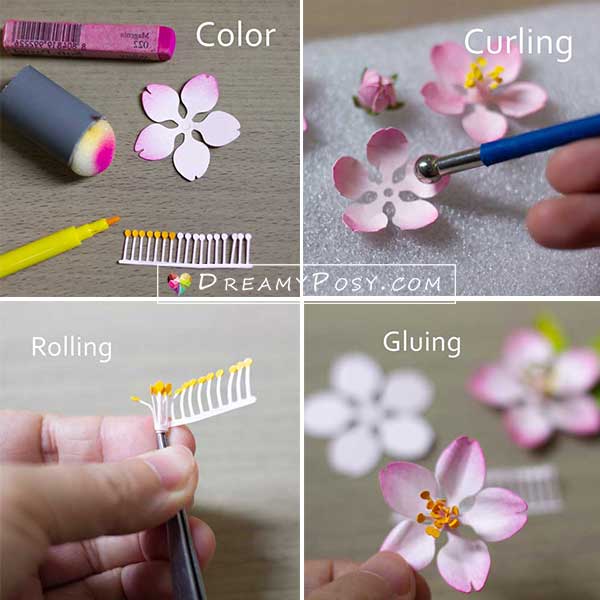 Coloring is optional. But I love to see the blossom in at least 3 different shade of pink. And the ombre pink petals will help your flower be much much more beautiful.
I also add some acrylic yellow to the head of the leaves.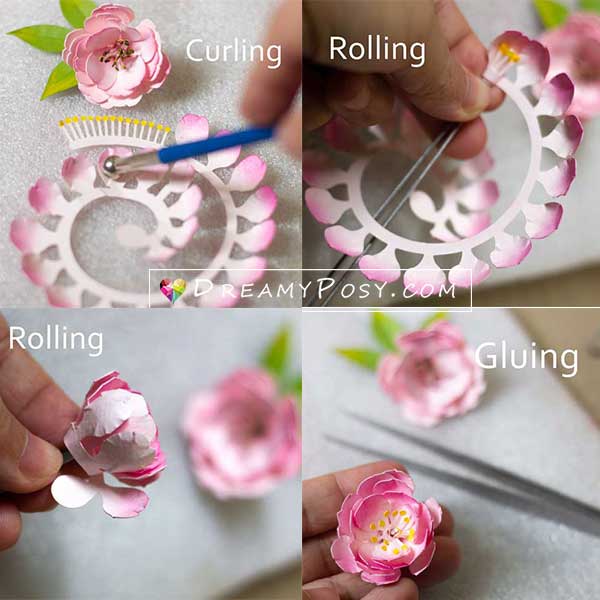 You can create your own style of petal curling.
And glue the layers together with the rolled center.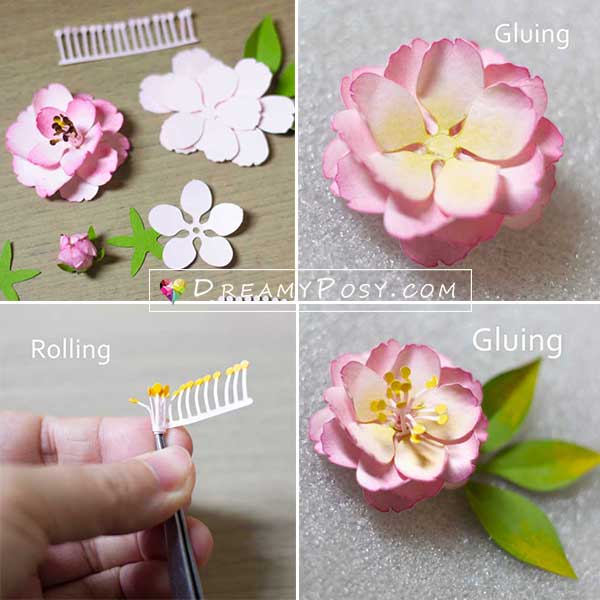 While rolling this paper blossom, please fold the bottom line a little bit so that the petals of second layer are INTERLEAVE with the first layer's petals.
If you don't have cardstock right now, you could make these blossom from various paper. Previously, I have shared video tutorial to make Japanese paper blossoms from facial tissue here. I am sure that you could replace by other type of paper.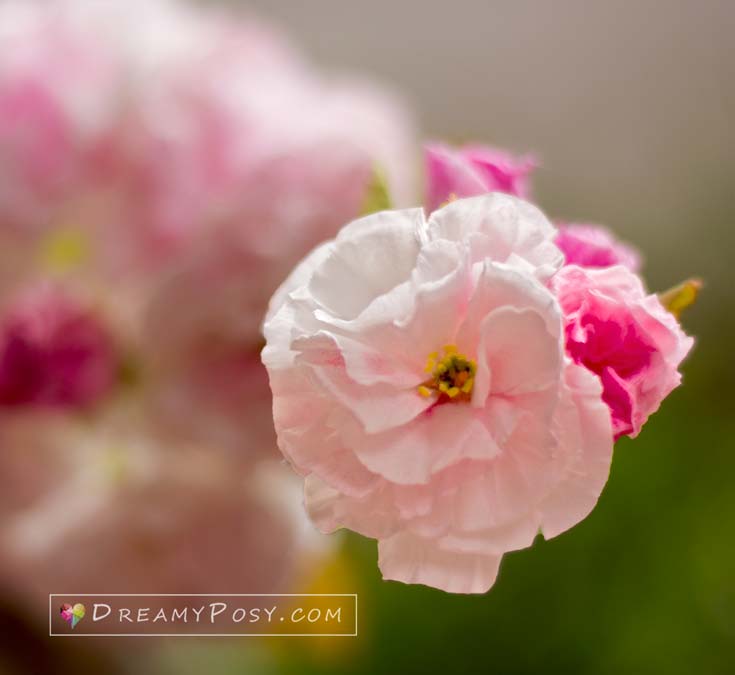 Here is my set of templates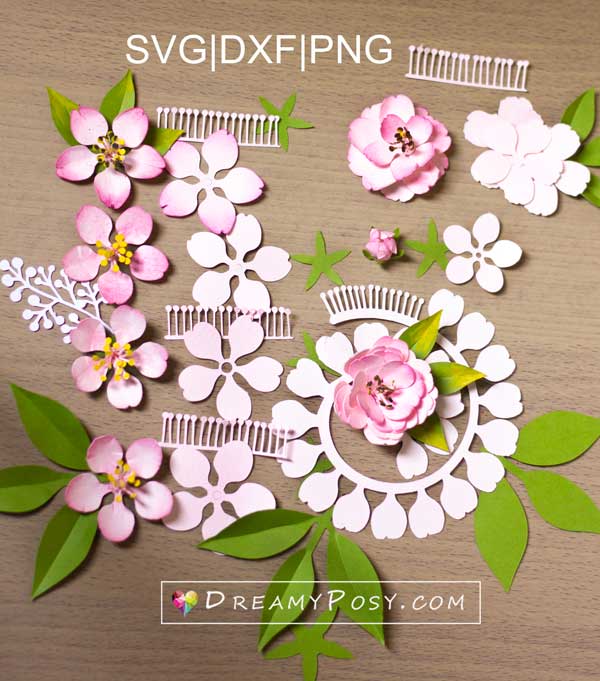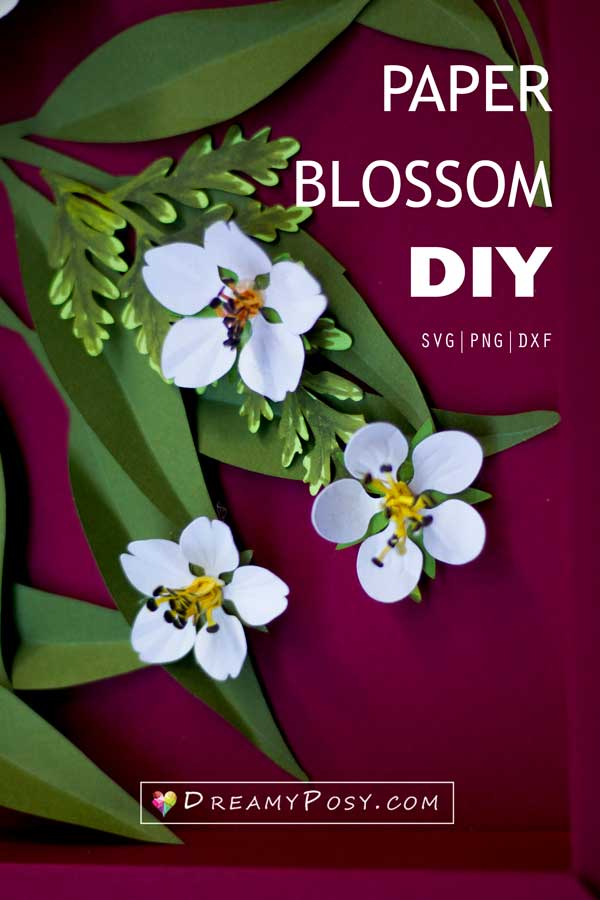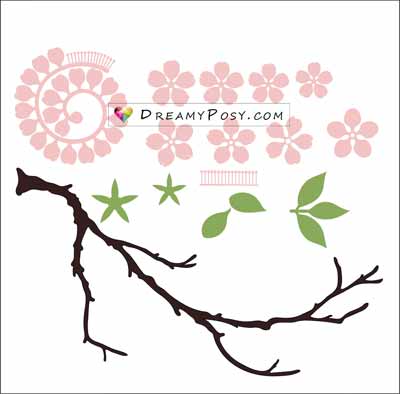 This set of blossom templates includes:
Four different templates of 1 layer blossom flower.
One 4-layer-blossom template
One rolled paper blossom template
One center template
One blossom branch template (for flatlay)
Sepal template
Leaves template