You might have seen many paper rose tutorials from cardstock, but I found that making the smooth curves of the petals without the creases is so difficult.
I could see that I have alreadly designed quite a few paper roses on dreamyposy, but I still have to practice nearly one hundred times to master this technique to make this cardstock paper rose.
It means this tutorial is not for a beginner.
But look at that paper rose's beauty, it's worth conquering this technique, right?
Step by step paper cardstock rose tutorial.
Card-stock is stiff, and making a rose from card-stock is difficult. But once you master the skills, you will love it because of the long lasting color and form of these cardstock roses.
I have shared many tutorials on how to make paper roses from different kinds of paper, but even I still have to practice nearly a hundred times to find the perfected recipe in order to make these card-stock beauties smooth and in the simplest way.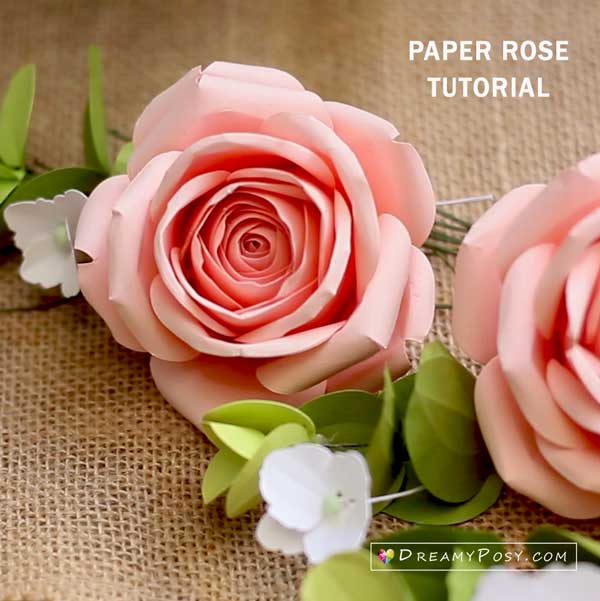 I strive in my process to perfect it so that you too can not only achieve it, but you can do so easily.
The above paper roses were made from cardstock 180gsm. And I made the below one from cardstock 160gsm.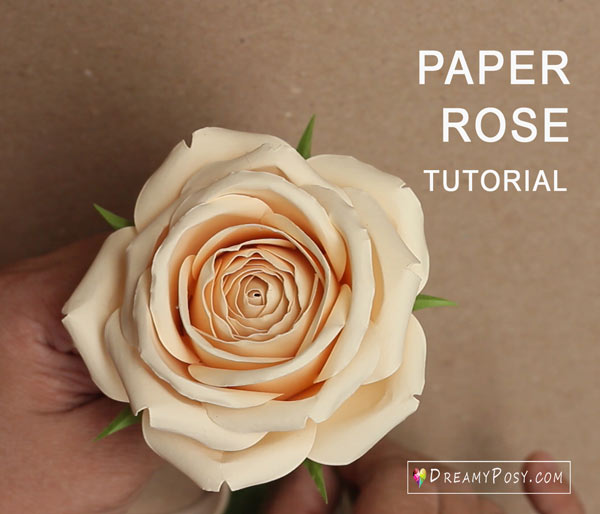 I believe that you can find this recipe too, but let me save you the time of trial and error. Allow me to assist you in mastering this technique. So that you too can not only create this beauty, but even begin to cultivate your own style. One must master the technique in order to perfect it to their own style. It's like learning how to duplicate a recipe… you must first follow it step by step, before adding in your own spices or ingredients.
When you see a DreamyPosy tutorial, you can rest assured that great care has been taken in the preparation of it, specifically so that you too can create it as beautifully as someone with many years of experience.
Updated: I have just added template to make the rainbow rose in the files.
Here is the large rainbow rose I made with the same technique in this tutorial. You can refer to my new rainbow rose tutorial for further instruction.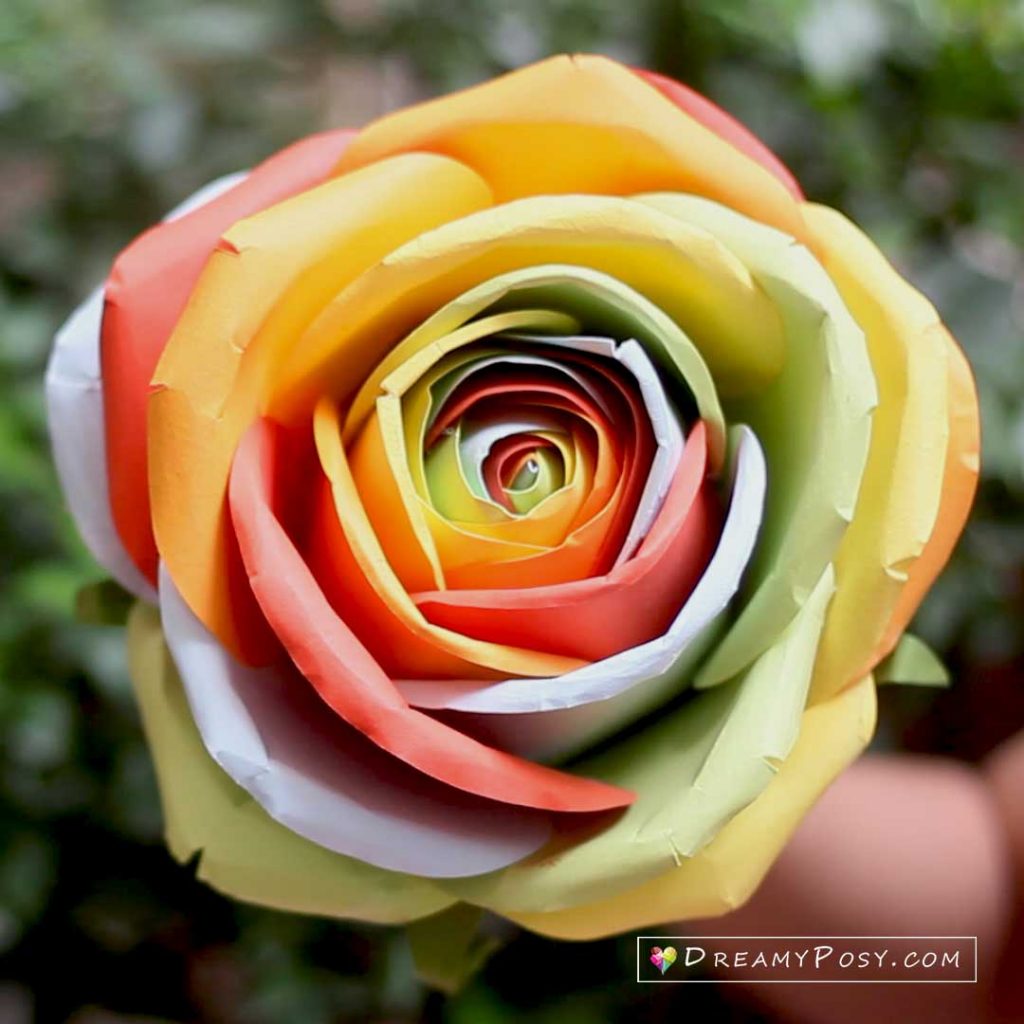 Simple materials and tools required to make this paper rose:
This tutorial includes:
The small, 5 layer rose video tutorial
The bigger, 7 layer rose video tutorial.
The common mistake correction (video)
The complete templates, including petals, sepals and leaves for both the 5 layer rose and the 7 layer rose.
The template to make a rainbow rose.
The complete recipe needed to make these roses successfully, including complete written instructions and many pictures.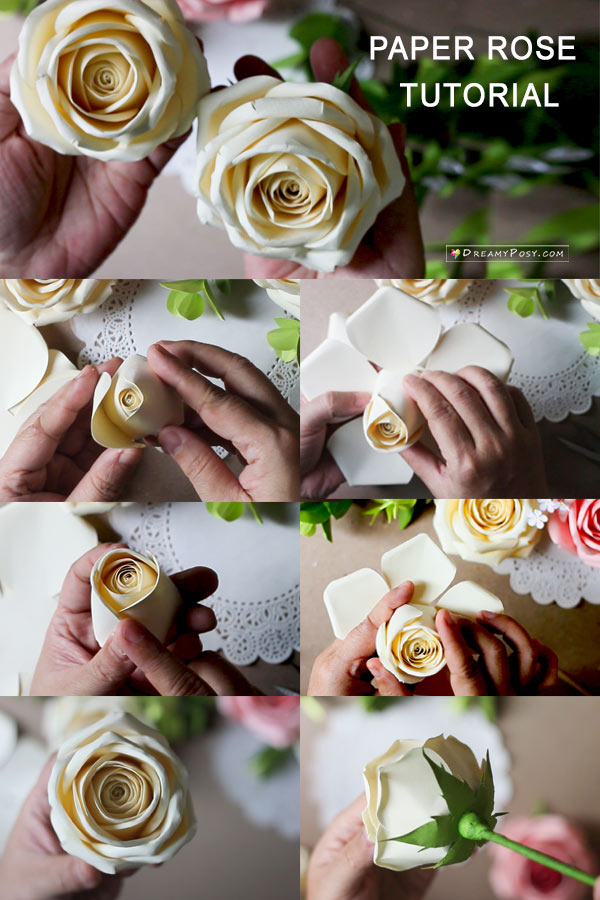 Here are the screenshots from my video tutorial.
Lots of love,
Ann.