How to make paper 3D heart, free template
A set of Free Printable templates (free patterns) of paper 3D heart for you to print and enjoy.
Here is the video tutorial to make the 3D heart paper sculpture:

This paper heart is a cuddle and unique DIY decor or gift for your lover.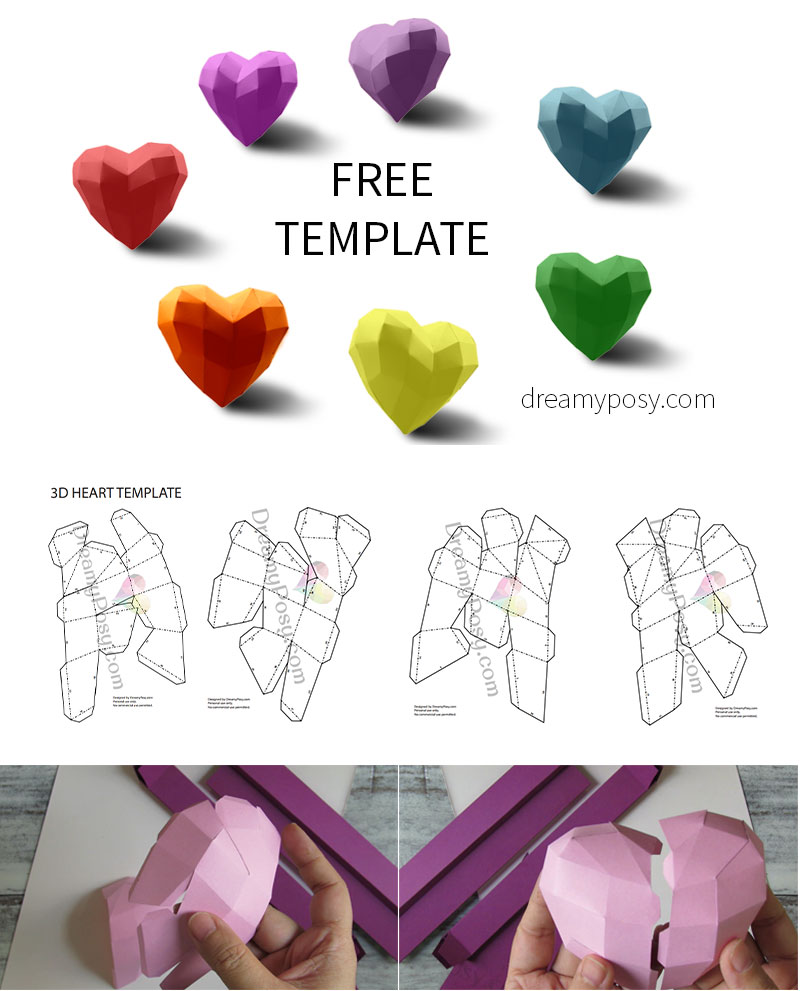 By just changing your size, paper texture, paper color, embellishments and whatever you could think of, you would have your own style heart.
For the half heart frame, please go here
You could consider this beautiful paper gems here if you think making this is not easy. It's really easy and just 15′ to finish.
What you will need:
-Just 180 gr per m2 paper
-White glue
– Scissor or x factor knife
– A toothpick
– DreamyPosy.com's template. Please remember that I printed  A5 paper size to make these 3D hearts.