Paper Hydrangea tutorial, full pictures and video and template.
Paper Hydrangea flower making is time consuming, because it's small and has a lot of tiny flowers. But your paper flower arrangement will be much more beautiful when combining with these pretties. It's worth a try.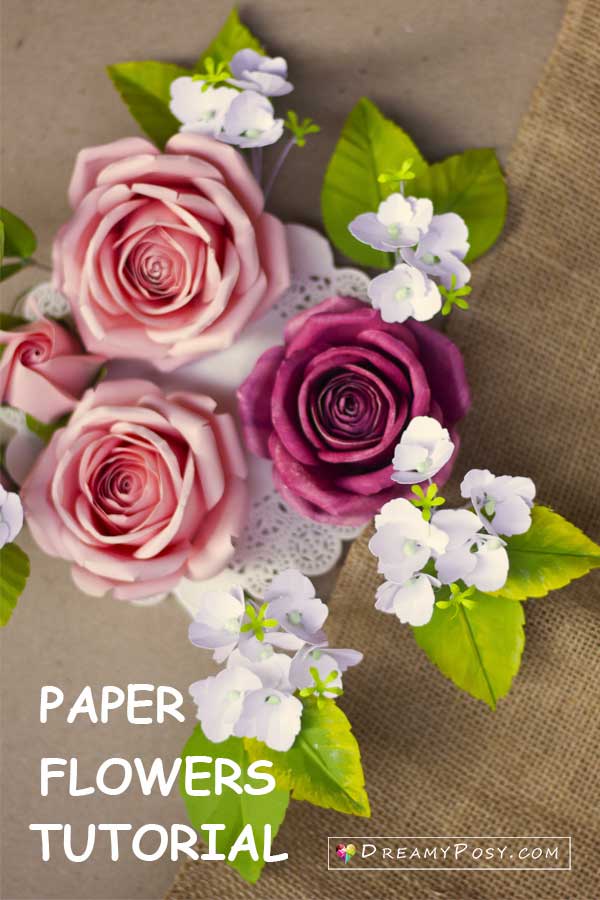 I have shared a tutorial to make Hydrangea paper flower from printer paper 2 years ago. But it's really time consuming to work with 2-petal-template. So now I design the 4 petal-template, without coloring the petal to save time.
But as this designed template is quite small with many tiny curves, it's really hard to cut by hand. So the template is just for cutting machine only, in SVG, DXF and PNG format.
For coloring the flower, I would recommend to use the spray color. Make sure to practice several time to master your spraying skill. Just shake the spray bottle well, then spray at the distance of 12″ (30 cm ) while swaying your flower. Be noticed of the wind direction that you won't inhale the paint and your flower will get full effect you want.
Step by step tutorial to make paper Hydrangea flower
1. Make the small stem with stamen head
Wrap the iron with foil. Mix the glue stick with oil pastel on hot iron. I used a lot of white and green, yellow. You can create whatever color stamen you want, as the color range of the oil pastel is quite wide.
Grab the white wire gauge #24 or #26 and make a small round head.
Dip that round head to the hot mixture, sway it around and let it be cool.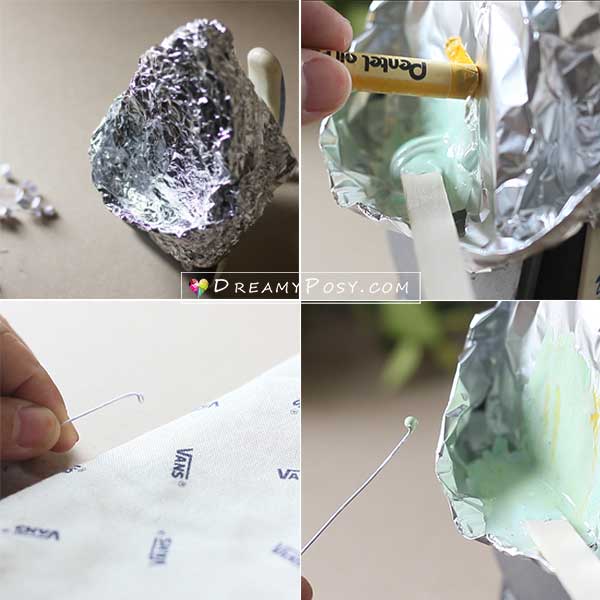 2. Making the tiny flowers
Cut the template in cutting machine. Consider to cut the petals in different sizes, as you might see that the petals in the top center of the flower are smaller and greener than the others.
Use a small stylus to create the vein on each petal.
Insert the small stem to the hole of the tiny flower and fix it by a hot glue gun.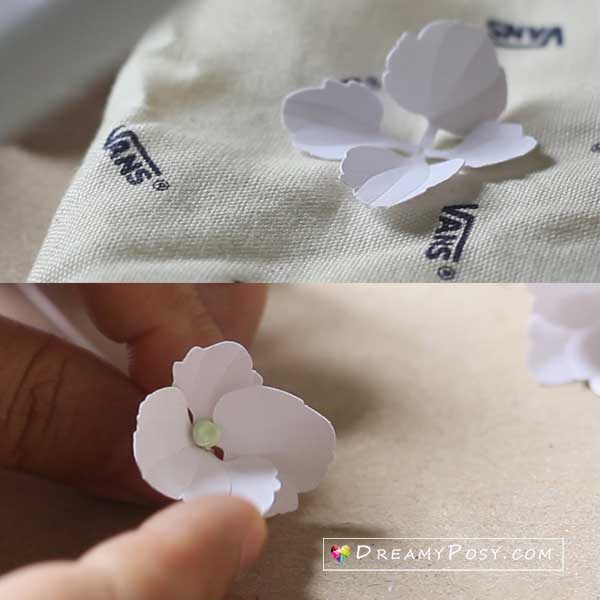 3. Arrange the final flower
I made these paper Hydrangea to combine with my small paper rose, so I cut the template quite small and wrap 3 or 5 tiny flowers together to combine with the bouquet.
But if you want to make the whole Hydrangea flower, you might want to enlarge the template before cutting to make about 8″ (21cm) wide flower. The flower will need about 50-60 tiny ones, and the length of the small stem should be around 5 inches (13cm).
I included some tiny green flowers with these Hydrangea as I feel it's a harmony between the leaves and the flowers.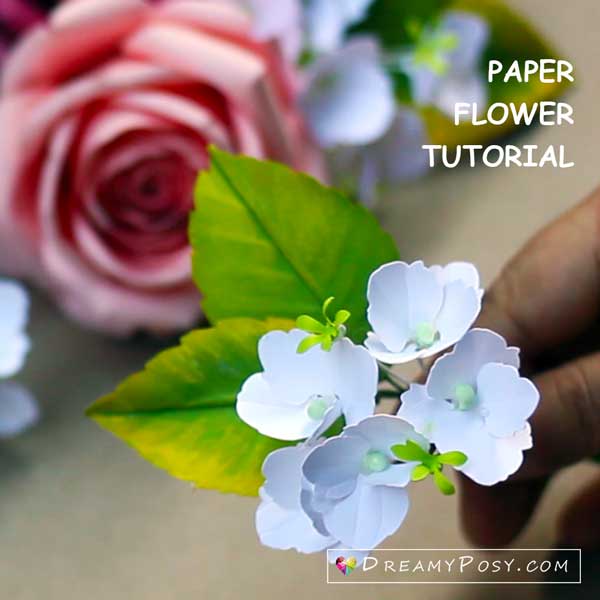 The template includes:
Normal 4 petal Hydrangea template
The 4 petal template in the video
Hydrangea leaf template
The tiny green flower template