How to make paper Chamomile and Daisy, SVG|DXF|PNG template
These paper Chamomile and Daisy, as usual, are quick and easy for you to make. But I took me a while to design the flowers as real looking as I can.
Video tutorial to make paper Chamomile
Paper Chamomile could be wrapped as a rustic bouquet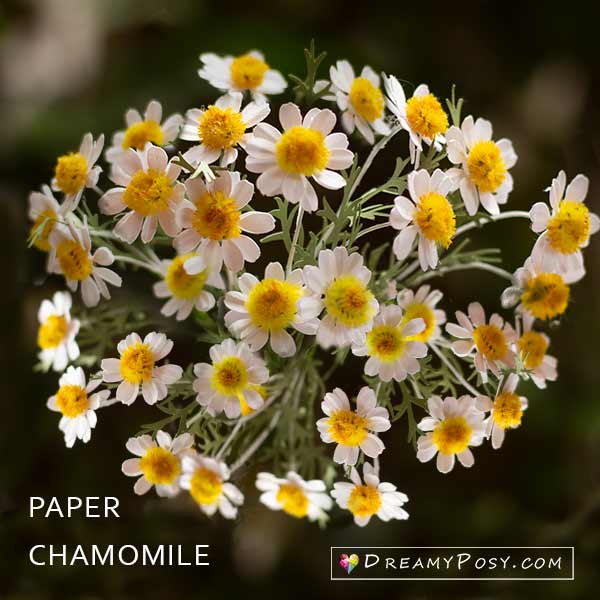 arranged as a wide vase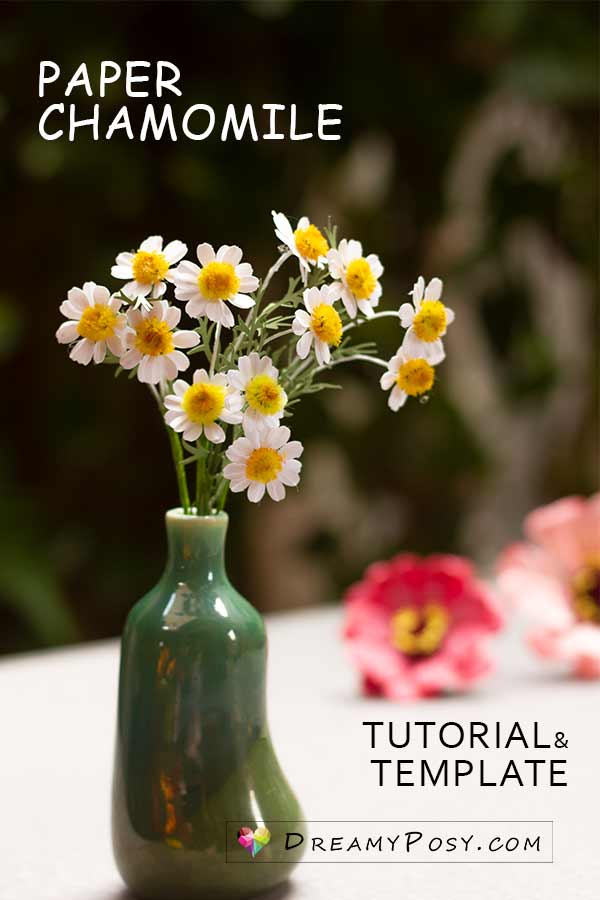 and add as cute flower fillers in a centerpieces.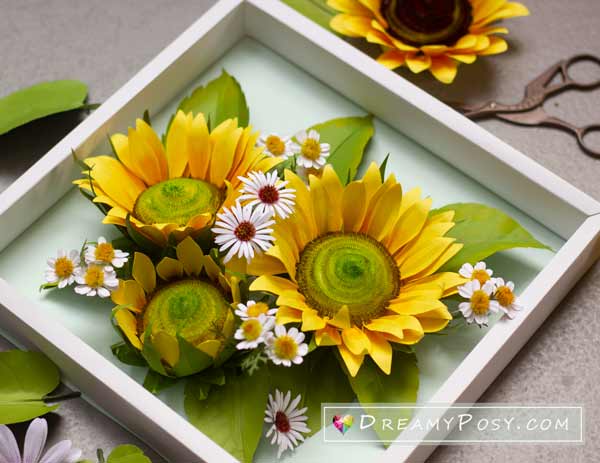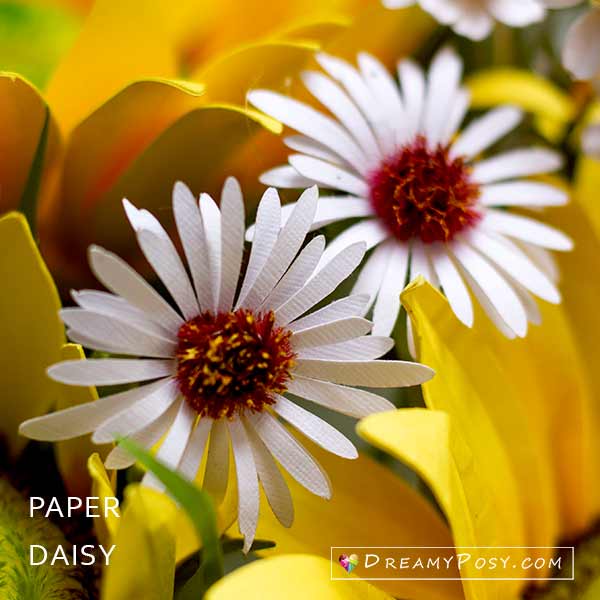 So that's why I really want to show you this tutorial and template. But the small tip to score the petals is shared with the template only.
Step by step instruction to make paper Chamomile
Cut the templates

The template is in SVG|DXF|PNG format, includes:
– The petals for paper Chamomile (2 layers)
– The petals for paper daisy (2 layers)
– The leaves template for Chamomile
– The leaves template for Daisy

Score the petal veins

This tip will be included in the template only. So easy and quickly.

Make the flower center

Choose the pipe cleaner with related color.
I took the burgundy for the daisy and the yellow one and cover with orange and a little of green for the center of Chamomile.
Added color could be acrylic, oil pastel, felt pens…
Form the pipe cleaner to a round center.

Glue the flower

Glue 2 layers of Chamomile petal together. Make sure they are interleaved.
Then glue the petals with the center.

Add the stem

Glue the floral wire with a round head to the bottom of the flower.

Add the leaf


Just glue the leaf to the wire.


Make the branch

Wrap the flower together by floral tape and add some leaves.

Material needed to make
Enjoys crafting,
Love you all,
Ann.