3D snowflake template and tutorial, giant and small sizes
This 3D snowflake template are late for Christmas now, I know.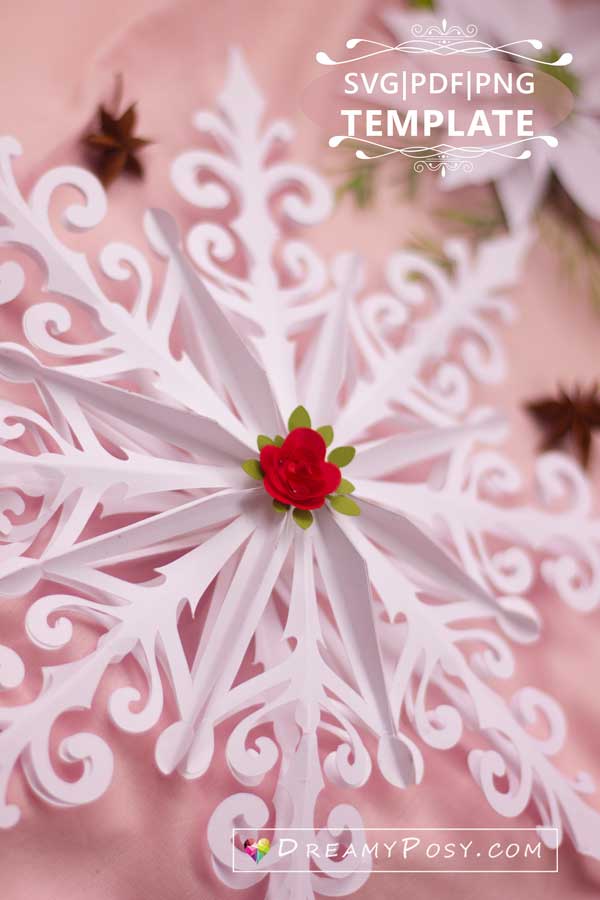 It took me nearly a month to find out how to build this 3d snowflake design, which is different from others'.
And I made the tutorial with video and picture instructions in 2 days, as it's raining all the time here.
And I made 2 template sizes: small and giant snowflake.
This is my daughter. She said: "I'm Elsa" then, hihi.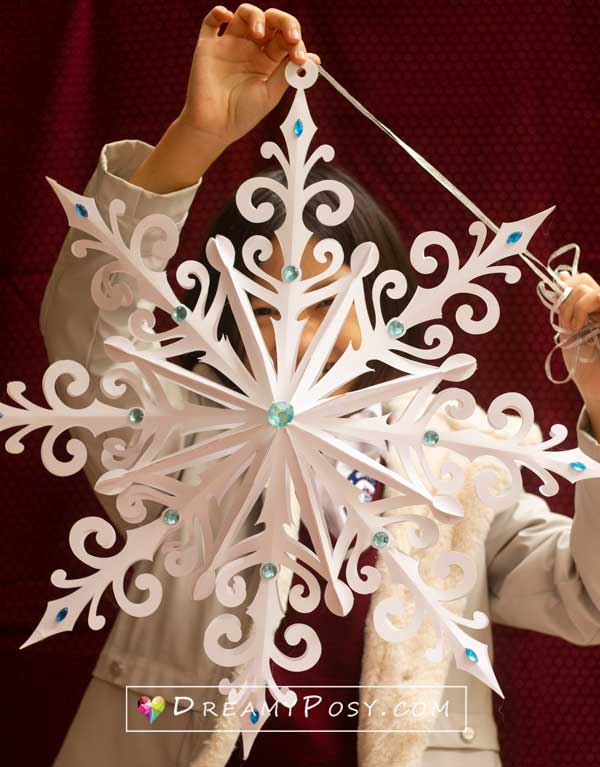 Video tutorial for 3d snowflake
How to make 3D giant snowflake, step by step
Time needed: 25 minutes.
Cutting the templates


The 3d snowflake template is in PDF format for hand cut (kirigami knife is recommended) and in SVG|PNG for cutting machine.

There are 16 petals for the giant snowflake and 8 double-petals for the small one.

The final sizes of the giant snowflake is 21 1/4″ and the small one is 10 1/4″.

It took about 16 minutes for my Cricut to score and cut the giant petals. I fold the score lines during this cutting time.




Glue the petals


I used glue gun for the giant snowflake and white glue for the small one.
Just 5 minutes to glue the petals for 1 side.


Glue the center of snowflake


Cut a strip of paper and rolled it into a 3″ height axle. Then insert the axle to connect both center of the snowflake.


Glue the petals


Glue the head of the petal of 2 sides together, so we have 16 joining heads here.

Decor some sewing rhinestones if you want.
Or insert the led light to light up your dream.



Let's hang it out.
PIN ME, THANKS
I just put some green leaves (in my small poinsettia template) and red rolled rose on white snowflake.
Perfect for Christmas!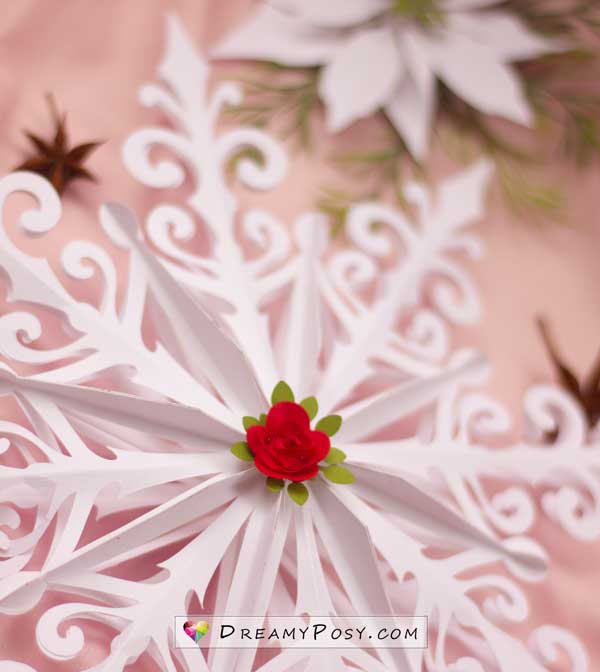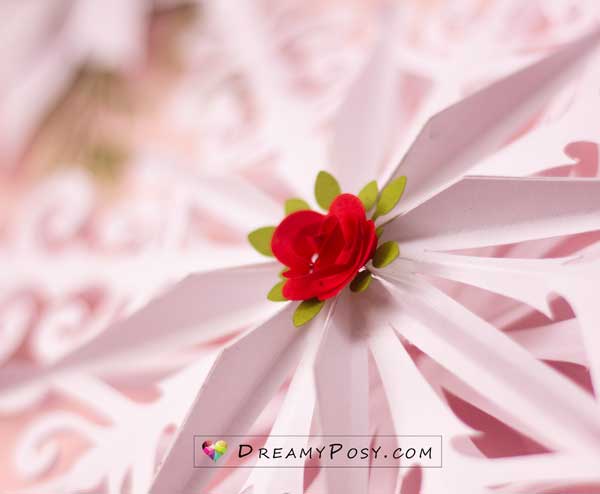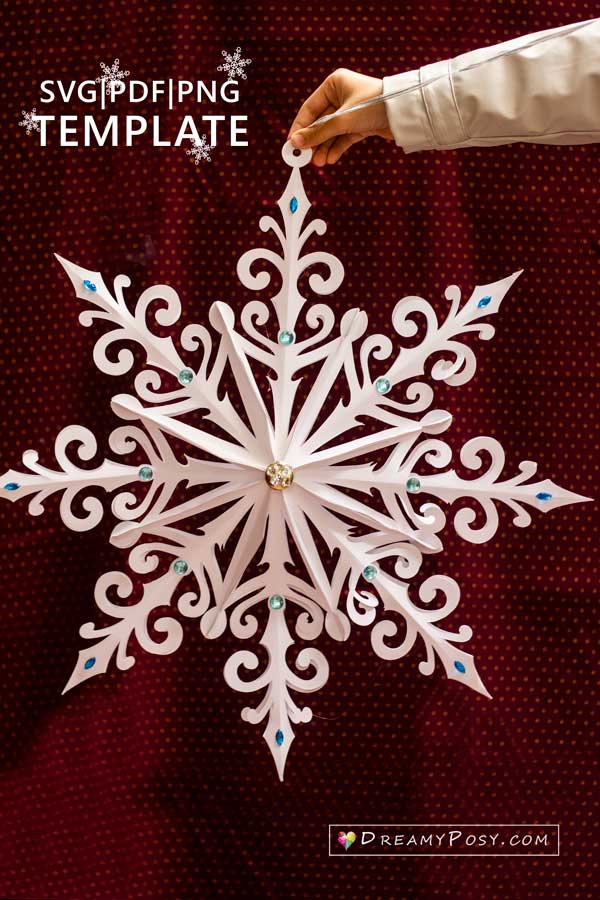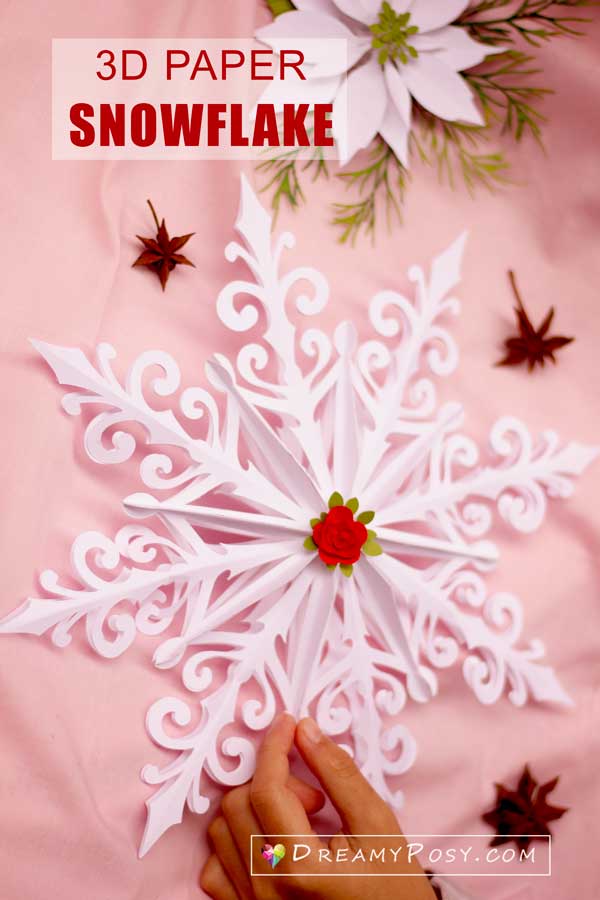 Here is my new paper snowflakes collection templates that you might like to make.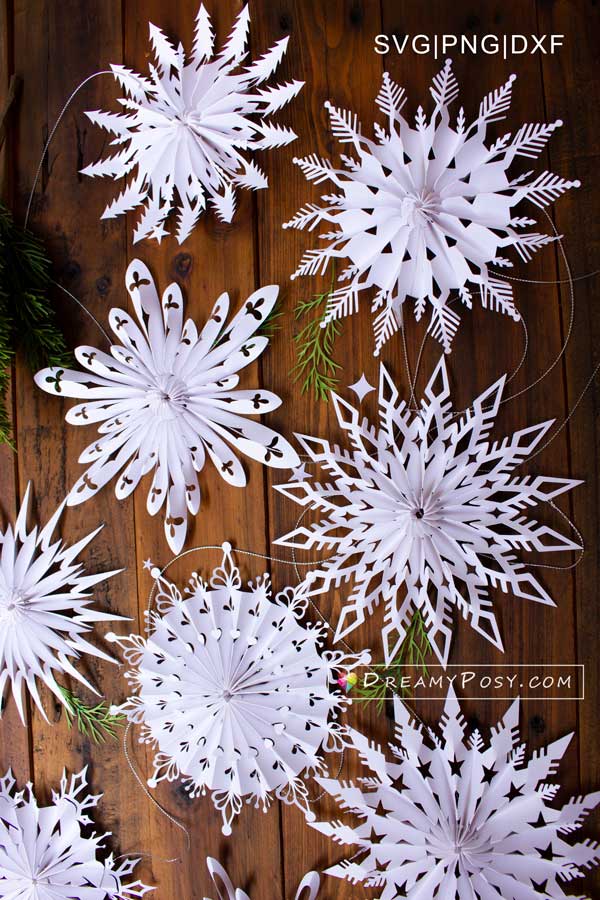 Materials needed
Cardstock (180gsm) but 200gsm is recommended for giant snowflake.
Scissors or cutting machine
My below templates (just click on the button)