Super simple and realistic to make paper flower baby breath
How to make paper flower baby breath?
It's so easy yet so realistic, just with a piece of ordinary tissue paper only
Step 1: Roll the tissue paper into a little pipe
Step 2: Cut into little section of just about 1/5 inch (0.5cm) each with round head
Step 3: Use white glue to wrap the rolling paper to the wire like making a tiny rolled rose
Step 4: Color the bottom of each flower with green color
Step 5: Arrange the flowers and wrap them with floral tape to make a small branch.
Look at this video tutorial for detail step by step
This paper is perfect to combine with many other flowers that I have shared
Paper Rose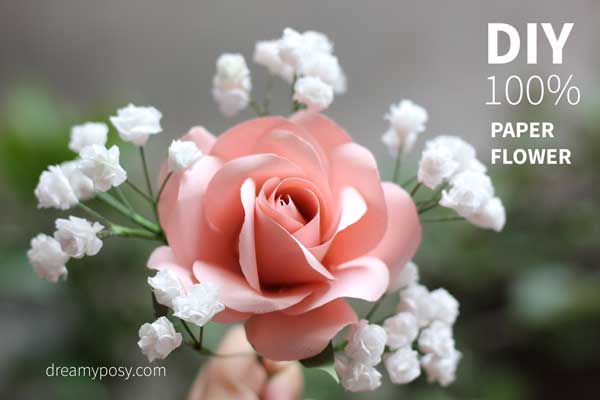 Paper Carnation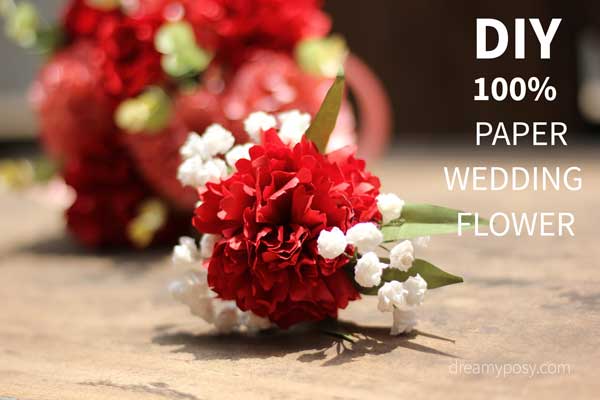 What you will need:
– Tissue paper
– Wire gauge 24, green color
– A small paint brush
– Some green water color
– Floral tape
– White glue
– Scissor
Baby breath is a popular fringed flower that will be usually combined with the main paper flowers, that's why I would like to share this simple tutorial.
Please drop me any request below. Love you all.