Paper flowers DIY, free template and step by step tutorial
Paper flowers DIY is not just a hobby, I feel it can benefit my mental health and wellbing, thanks to its healing effect.
Of course, with the condition that I can balance my crafting time with other lifetime 🙂
I bought the Cricut and absolutely love it.  I will share with you many more flowers and paper crafts soon.
For the flowers that has many petals like this Gerbera, cutting machine helps a lot.
But you could find here many other free tutorial for make flowers from hand cut.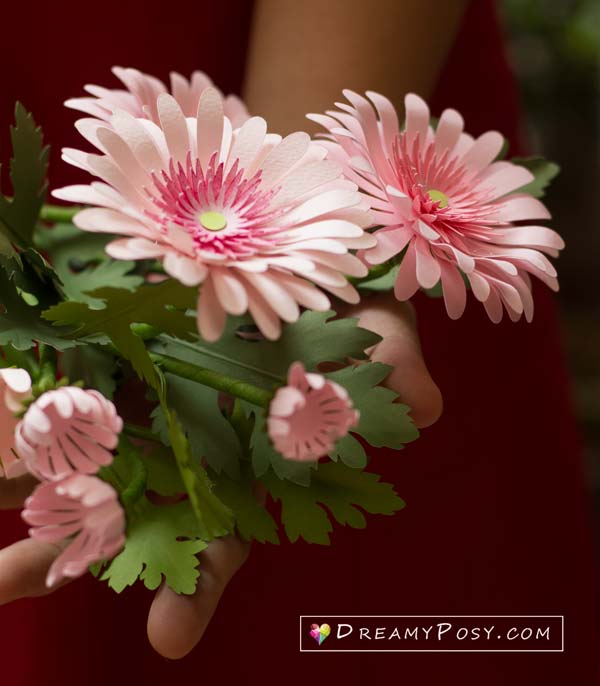 Video tutorial
Step by step tutorial for paper flowers DIY:
Step 1: Upload the template and cut the templates on your cutting machine.
The cutting lines are neat, and much quicker than hand cut. So it's really quick and easy to make the whole Gerbera  bouquet for your big wedding day or your room decoration.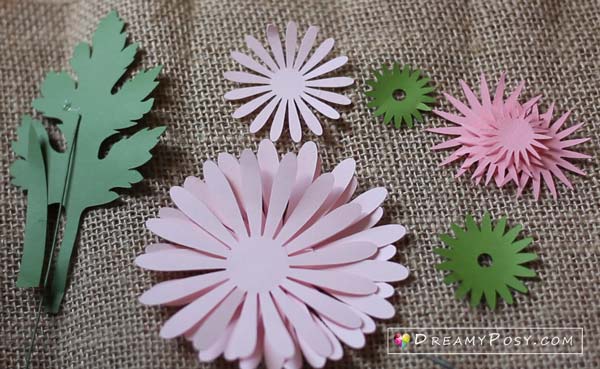 Step 2: Use the round stylus to form the flower centers
Please watch the video to have clearer view of how to form them. Then glue it together accordingly.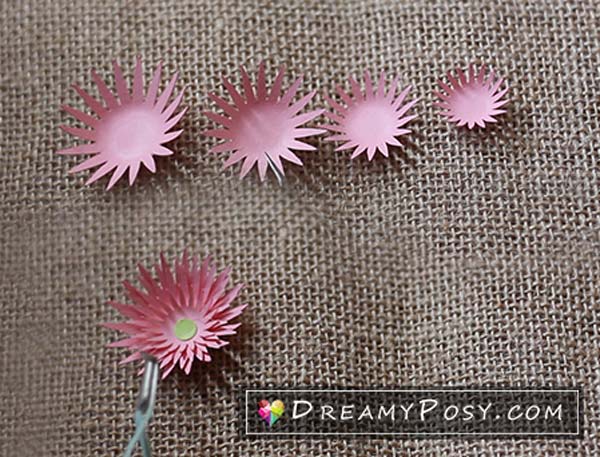 Step 3: Curve the flower petals
Each layer will have its own curves.
The inner layer (which is a little smaller) will have the strong curves while the outer one will have only light curves.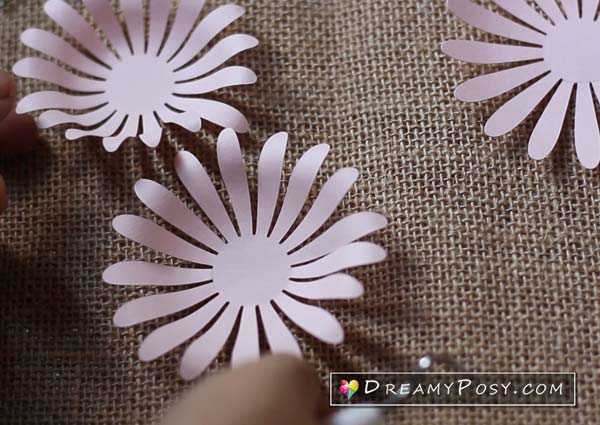 Step 4: Glue the flower layers together.
Use the hot glue gun to attache them together.
Try to rotate each layer to fit the other layer's space.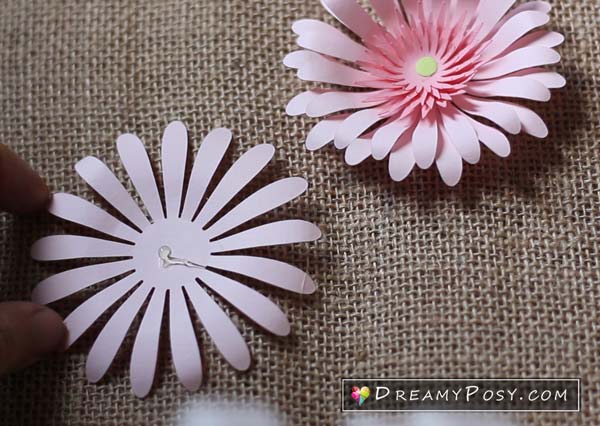 Step 5: Make the stem
Attach the wire head (which is inserted into the PVC transperant tube) to the bottom of the flower.
Then cover it by the sepal.
Wrap the stem by the floral tape.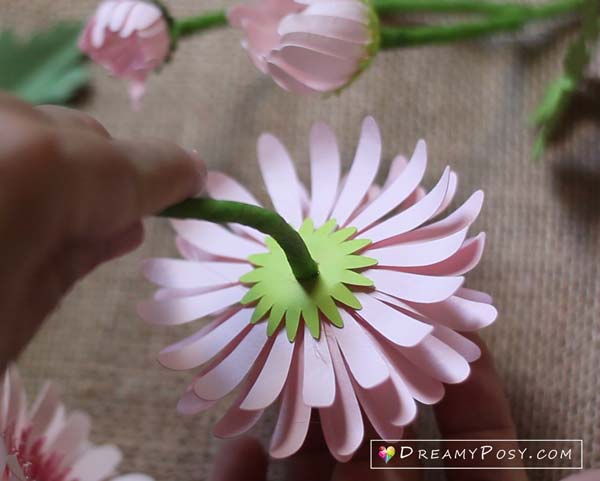 Step 6: Make the leaves
Attach the wire to the leaf by white glue and cover by a small piece of paper.
Use your nail to create the vein of the wire on both side.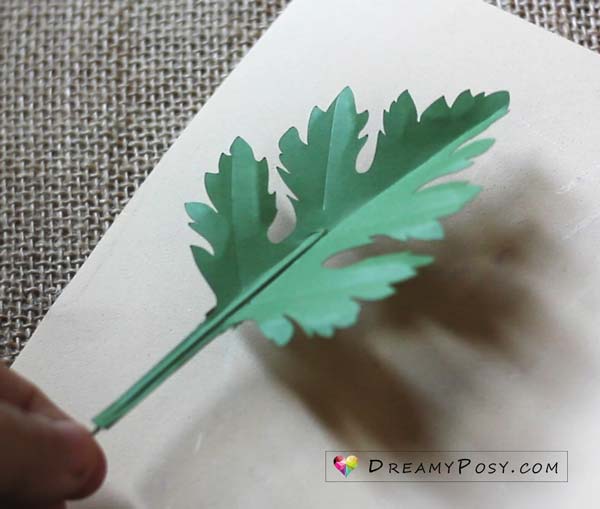 Step 7: Make the buds
Use the round stylus to curve the bud petals. and sepal.
Attach the stem as to make the flower.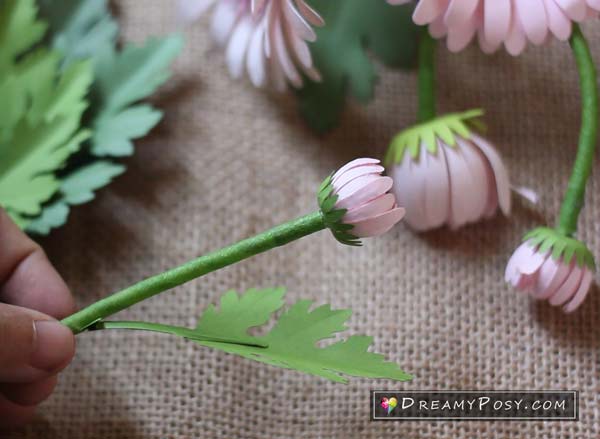 *****  PIN ME ****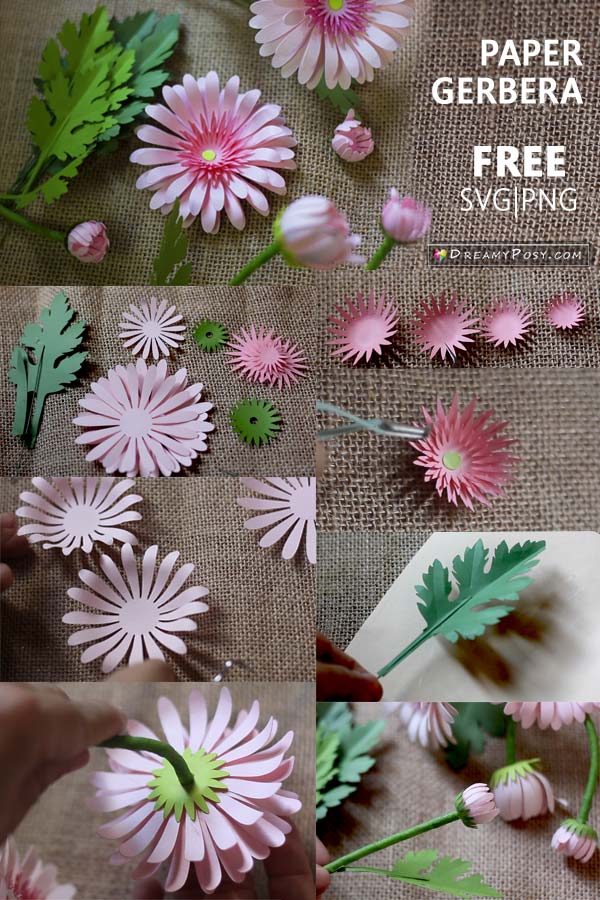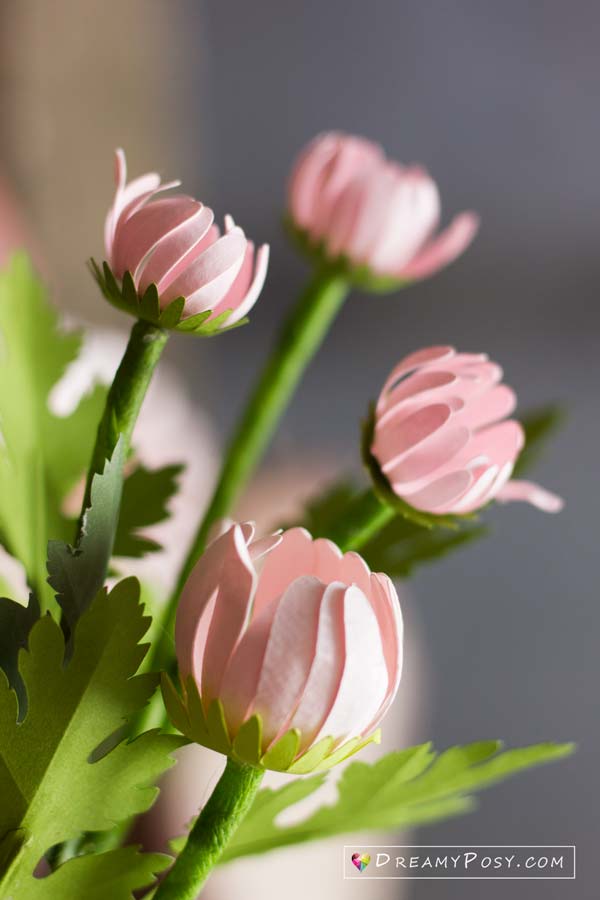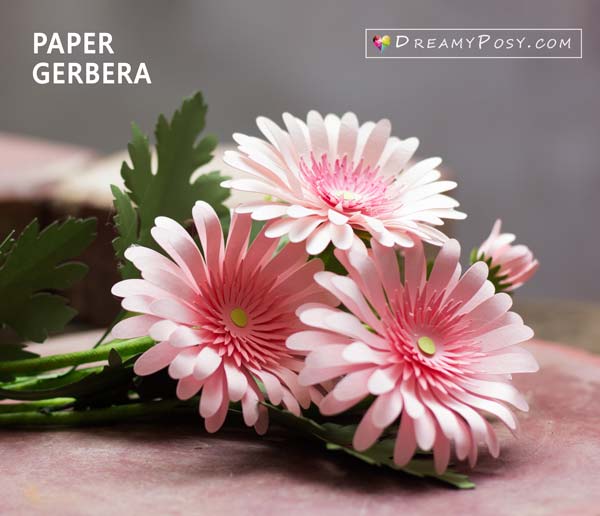 Materials needed to make:
(affiliate links)
2. Scissors or a Cricut Explorer for much faster cutting.
3. Round stylus
4. Glue gun and white glue
5. Floral wires (gauge#24 for the leaves and gauge#20 for the flowers)
6. PVC transperant tube 3mm
7. Floral tape
8. DreamyPosy.com's paper Gerbera TEMPLATEs (PNG file, Free daisy flower SVG file). Template for personal use only, no commercial use permitted.
( DO NOT SHARE my templates directly. I earn my living from the ads on my blog. So please refer my blog link to your friend to get my free templates.)
Thank you and with lots of love,
Ann.