How to make paper Cosmos flower from tissue paper, free template
Today I'll share you the tutorial to make paper Cosmos from facial tissue and tissue paper.
Although I have made the tutorial to make paper Cosmos from twisted paper, I found that we could make much better and more realistic Cosmos flowers from very simple materials around your house.
Let's start.
Video tutorial to make paper Cosmos flower from tissue paper:
Step by step instruction to make paper Cosmos flower:
Step 1: You will need very simple household items:
Just need the facial tissue, tissue paper, scissors, glue, small wire, tape…
I bought this tissue paper pack, so I will  have many colors to play with in my next tutorials:


t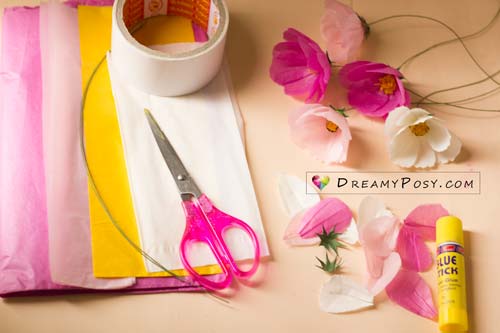 Step 2: Make the petals with this fast technique.
For the tissue paper, use the glue stick to double layers.
For the facial tissue, use the 2 side adhesive tape to double the layers.
Cut the paper into small rectangles of 4cmx 3cm.
Create the vein of the petal before cutting with the template.
Use the finger to form the curves of the petal.
You can cut many layers at the same time. Please see the video for more details.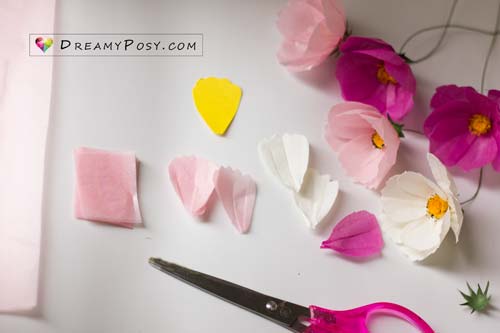 Step 3: Make the stamen.
Cut a strip of 1.5cm yellow paper to an eyelash shape. Any kind of paper will work.
Glue the eyelash with the wire gauge#26 by a glue gun.
Color some black paint on the surrounding head of the stamen.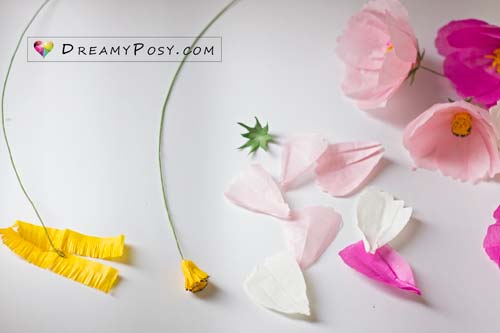 Step 4: Glue 8 petals to the stamen for each Cosmos flower
Cut a small lime green tissue paper to wrap the bottom of the flower.
Step 5: Cut the sepal from a square of 3cm.
Use your fingers to shape the points of the sepal and the round stylus to shape the curves.
Glue the sepal to the flower.
Remember to bend the branch.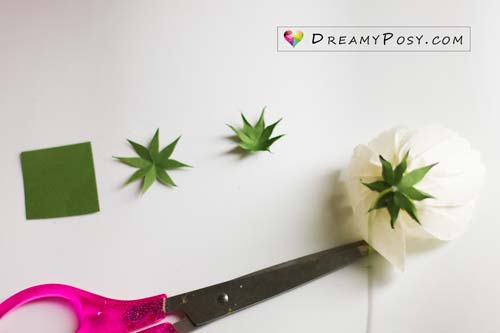 *** PIN ME ***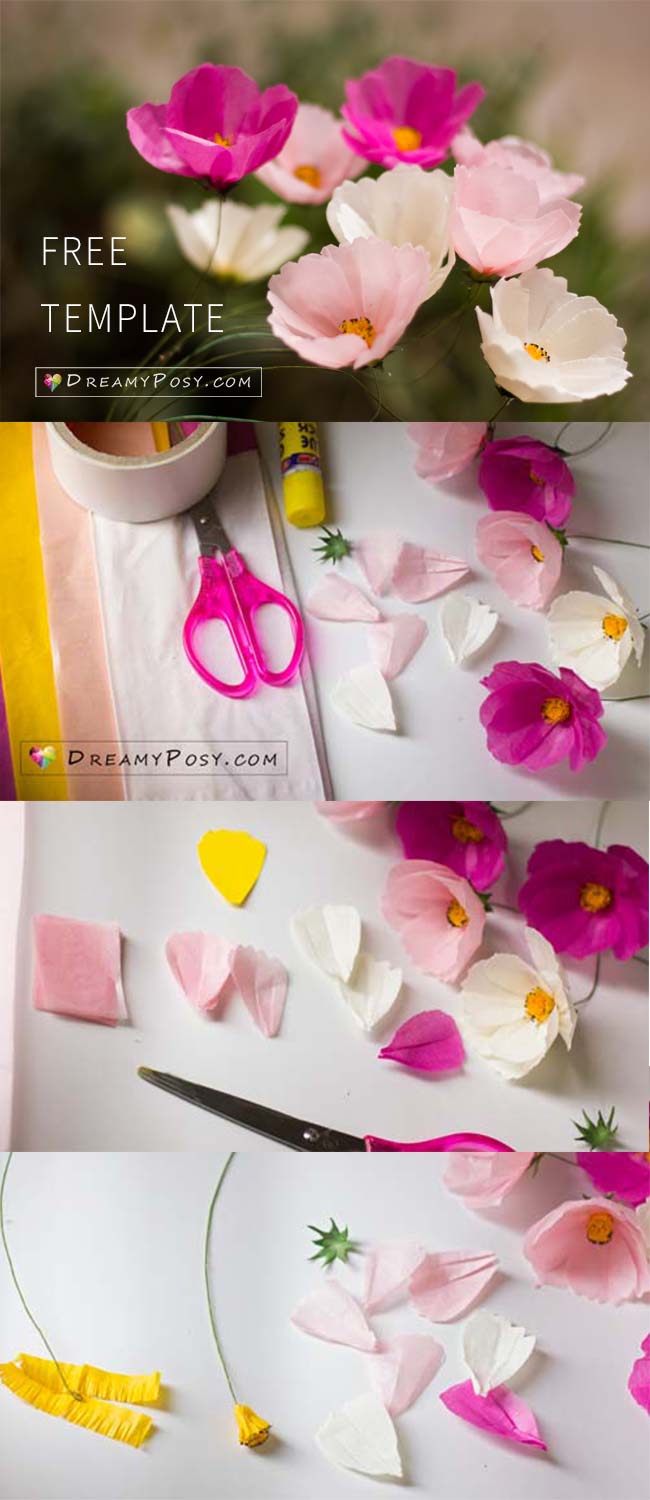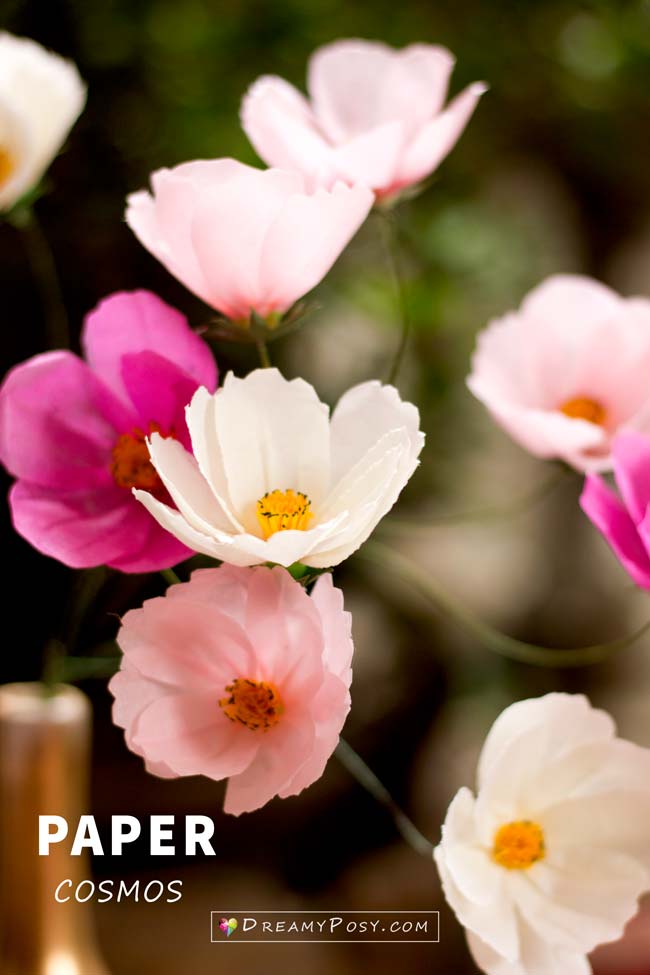 Materials needed to make:
(affiliate links included)
Viva paper and scissors,
With lots of love,
Ann.