How to make Plumeria paper bouquet, FREE template
Just a few hours and 4 printer paper copies, you can make this Plumeria paper bouquet for your rustic wedding, with my FREE template. Why not DIY wedding bouquet?

Sponsored links: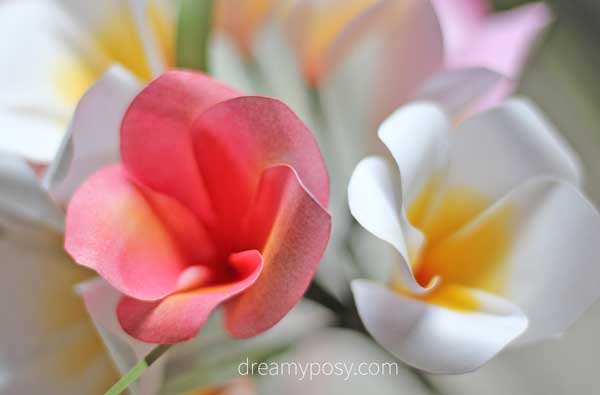 Video tutorial to make Plumeria paper bouquet:
What you will need to make paper bouquet
– Printer paper
– Green color paper or you can paint green on printer paper
– Pastel chalk ( red, yellow)
– White glue
– Wire gauge 20
– Floral tape is optional as you could use any adhesive tape
– Jute rope or ribbon
– Scissor
– DreamyPosy's template
DreamyPosy.com provides FREE tutorials and templates to make things from printer paper and regular paper only. Please follow me.

Sponsored links: