How to make easy paper rose, free template
With my free template, making a dozen of paper rose will help to brighten your room, and anyone who receives this DIY gift will be impressed with your lovely care.
Video tutorial for detailed step-by-step to make paper rose:
The rose flower will need 4 layers of template petals.

What you will need to make paper rose:
(affiliate links)
Although it's really easy to make these beautiful flowers, keep practicing you will have better and better roses.
Instructions to make paper rose:
For making paper rose flower:
Cut 4 layers of pink paper with the template
Use the edge of scissor to curve the petal
Use wire gauge20 with a small head and start to glue the layers accordingly as instructed
Cut the sepal template from green paper color
Use a strip of tissue paper to create the fat sepal 🙂
Wrap the fat sepal and the wire with green floral tape
For making the paper rose buds:
The first rose bud will need only 1 layer
The second rose bud will need 2 layers
Following the steps of making rose flower above to finish the buds
For making the paper rose leaves:
Cut the leaf with template
Use my technique in video to cut the edge of the leaf will help the leaf be more realistic
Use the head of the scissor to create the leaf's vein
Glue the leaf with the wire gauge26 by white glue
Arrange 5 leaves to make a rose branch.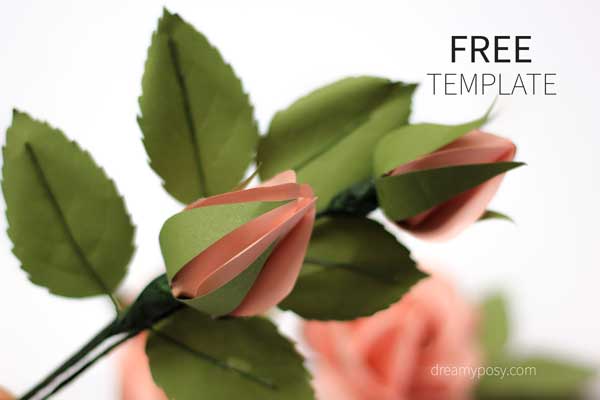 I just share another tutorial to make paper baby breath flower from tissue paper, which is perfect to combine with paper rose.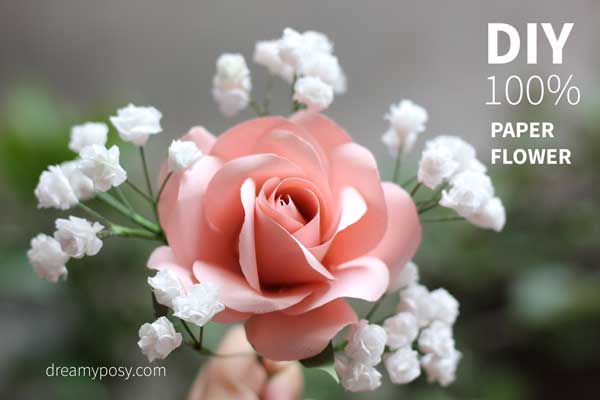 And another tutorial to make this beautiful bouquet with foliage and greenery from these roses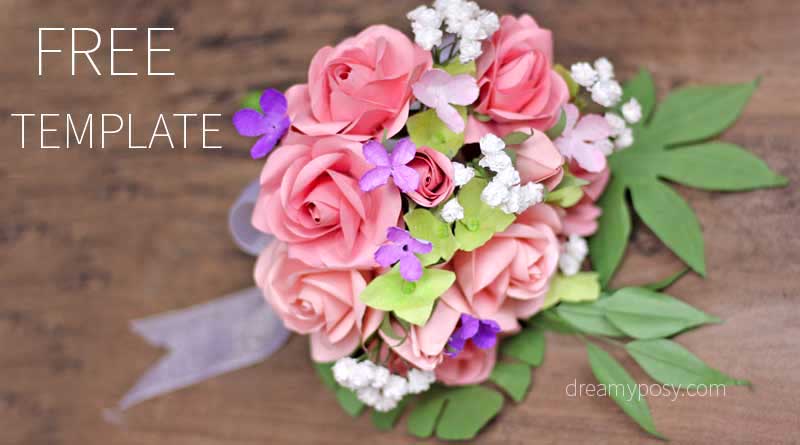 I got a request to make giant rose, and I just uploaded new tutorial and template for backdrop large rose here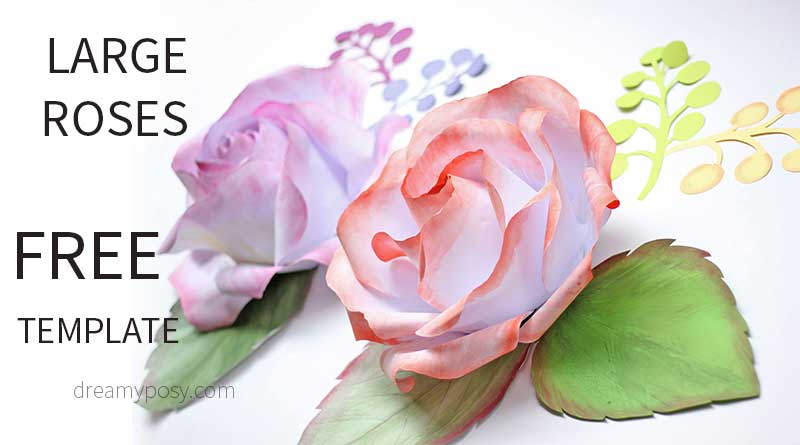 Simple materials are my first priority. I will share more FREE tutorials and templates of making flowers out of regular printer paper, please subscribe me.