How to make easy paper rose, free template
With my free template, making a dozen of paper rose will help to brighten your room, and anyone who receives this DIY gift will be impressed with your lovely care.
For detailed step-by-step, please see below video tutorial:

The rose flower will need 4 layers of template pentals.

The first rose bud will need only 1 layer
The second rose bud will need 2 layers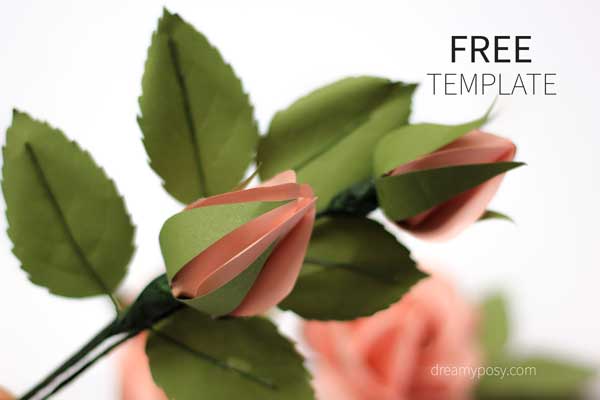 Material list:
– 2 pink paper, 80 gram/m2, A4 size
–1 green paper, 80 gram/m2, A4 size
– toilet paper 😜
– flower tape 
– 24gauge flower wire
– 20gauge flower wire
– DreamyPosy's free template download here
Although it's really easy to make these beautiful flowers, keep practicing you will have better and better roses.
❤"Only in art will the lion lie down with the lamb,
and the rose grow  without the thorn". Martin Amis ❤