How to make easy paper rose, free template
With my free template, making a dozen of paper rose will help to brighten your room, and anyone who receives this DIY gift will be impressed with your lovely care.

Sponsored links:
Video step-by-step tutorial to make the paper rose:
Step by step instructions to make the paper rose:
6 steps to make the paper rose flower:
Cut 4 layers of pink paper with the free template
Use the edge of the scissor to curve the petal
Use wire gauge20 with a small head and start to glue the layers accordingly as video instructed
Cut the sepal template on green paper color
Use a strip of tissue paper to create the fat sepal of the rose
Wrap the sepal and the wire with green floral tape
3 steps to make the paper rosebuds:
I made 2 types of the rosebud. The first one will need 1 layer (5 petals) only.
The second rosebud will need 2 layers (equals 10 petals)
Following the steps of making rose flower above to finish the buds
5 steps to make the paper rose leaves:
Cut the leaf with template
Use my technique in video to cut the edge of the leaf will help the leaf be more realistic
Use the head of the scissor to create the leaf's vein
Glue the leaf with the wire gauge26 by white glue
Arrange 5 leaves to make a rose branch.

What you will need to make the paper rose:
(affiliate links)
Although it's really easy to make these beautiful flowers, keep practicing you will have better and better roses.
You might like another tutorial to make paper baby breath flower from tissue paper, which is perfect to combine with the paper rose.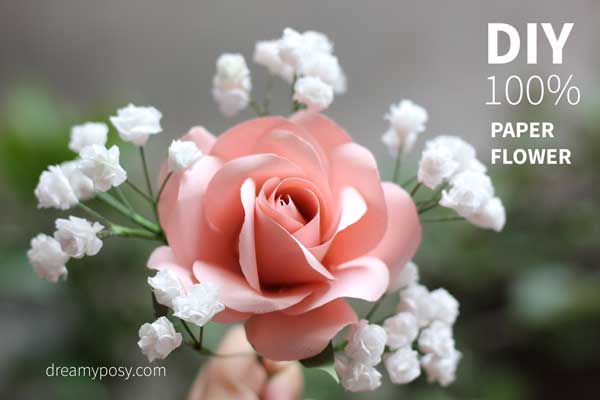 or a paper boutonniere tutorial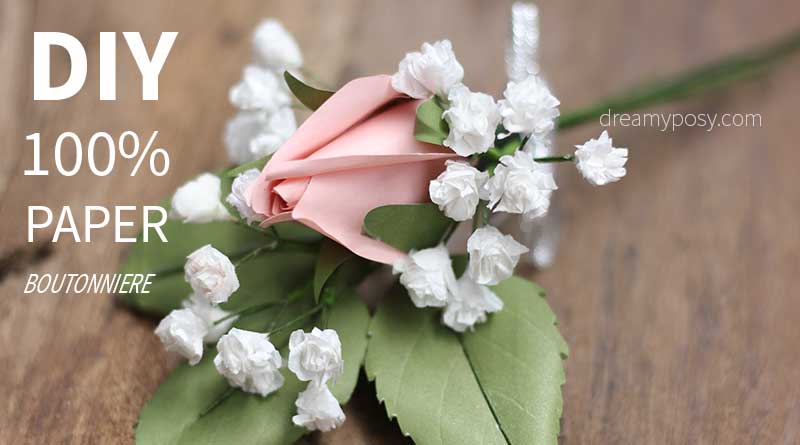 And learn how to make bridal paper bouquet of foliage and greenery from these roses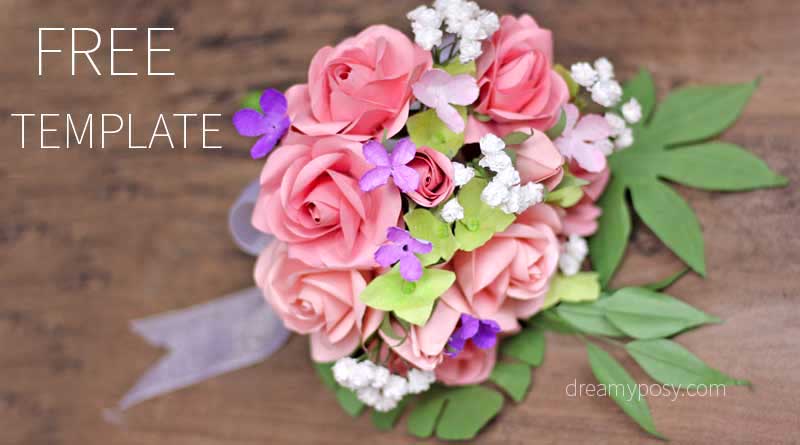 I got a request to make giant rose, and I just uploaded new tutorial and template for backdrop giant rose here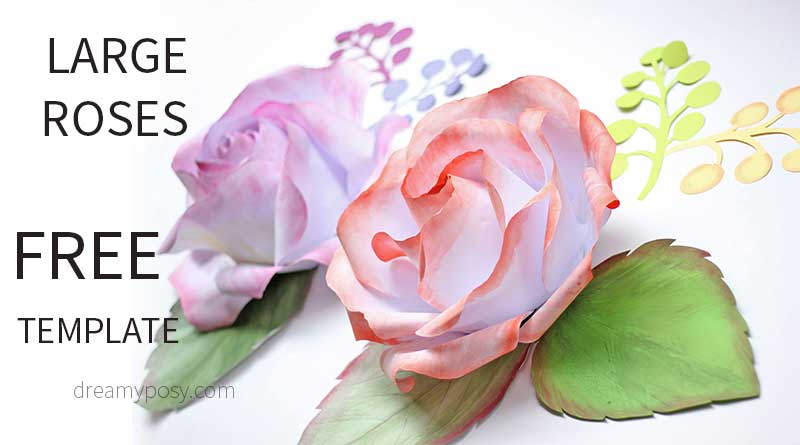 We provide completely free templates and tutorials on this blog, and work hard to earn our living from the advertisements you see on each page. Kindly help by sharing our posts and pictures with your friends, but please do not share our templates directly. We really appreciate your support and look forward to your requests and comments.
xoxo