Quick way to make paper roses from toilet paper
This quick way to make a toilet rose will show you step by step instruction from very simple suppliers.
You could make these paper roses from the facial tissue as the texture of facial tissue and toilet paper is quite the same, but I need the super length of toilet paper, to apply this quickly and easily technique.
Video tutorial to quickly make a toilet paper rose:
Step by step instruction to make paper roses quickly:
Step 1: Double the toilet paper with double-sided adhesive tape
Apply the 2-inch double-sided adhesive tape to one head of the toilet paper and leave the other head to unglue.
The toilet paper is so thin, so double it will help the paper be more sturdy.
Step 2: Cut petal strips with the following measurements
Each flower will need 2 strips of toilet paper with the length of 27 inches.
In the video tutorial, the length was just about 20 inches, but I found 27 inches will help your flower be more real.
Fold and cut 1 strip with the petal's width of 1.4″ and height of 2.7″ and the other strip with petal's width of 2 inches and height of 3.2″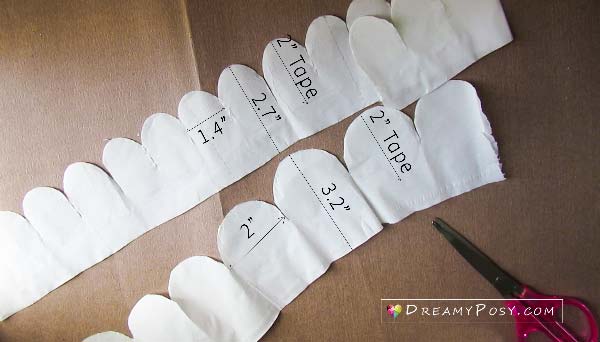 Step 3: Roll the petal strips together.
Glue one head of the small-petal-strip to the wire and start to roll here.
Try to keep the center of the rose as the lowest point of the flower.
Just try to loose your hands while rolling, this is very important. Tightened roll will not make your rose be realistic.
I used the thread instead of glue in this step as I found it's much easier to just grab and tie that thin bottom.
When arranging the second strip, it's important to ensure that your outer petals will not overlap (on the same positions) of the inner petals.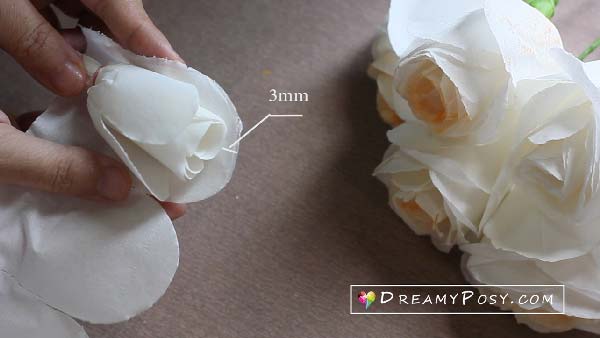 Step 4: Curl the petals and color
Use a small stick to curl every petal you can.
This texture of the new doubled paper is as real as a white petal as well that you could make purity white roses.
I use orange pastel chalk power in this step because it's easier to shoot color roses than white ones with my poor photography skill, lol.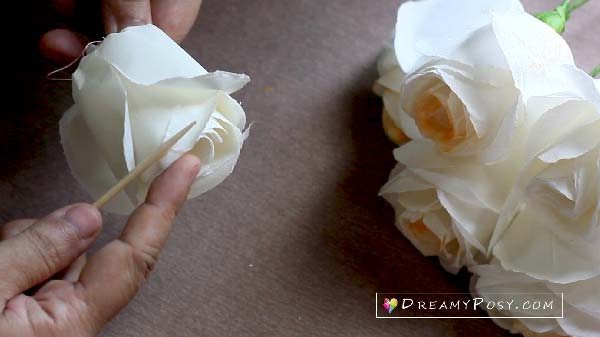 Step 5: Finish the sepal and stem
Just tie the bottom of the flower and wrap it you with floral tape.
Try a sepal template from the tissue rose tutorial if you want.
That's it.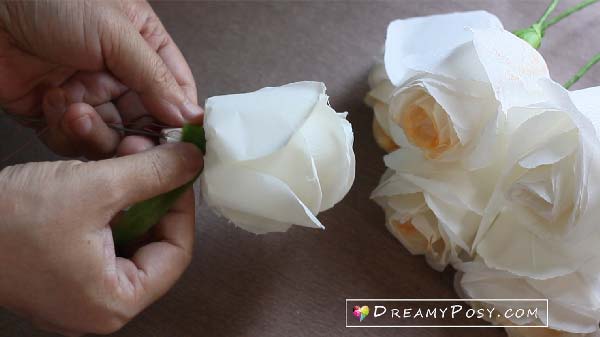 **** PIN ME ****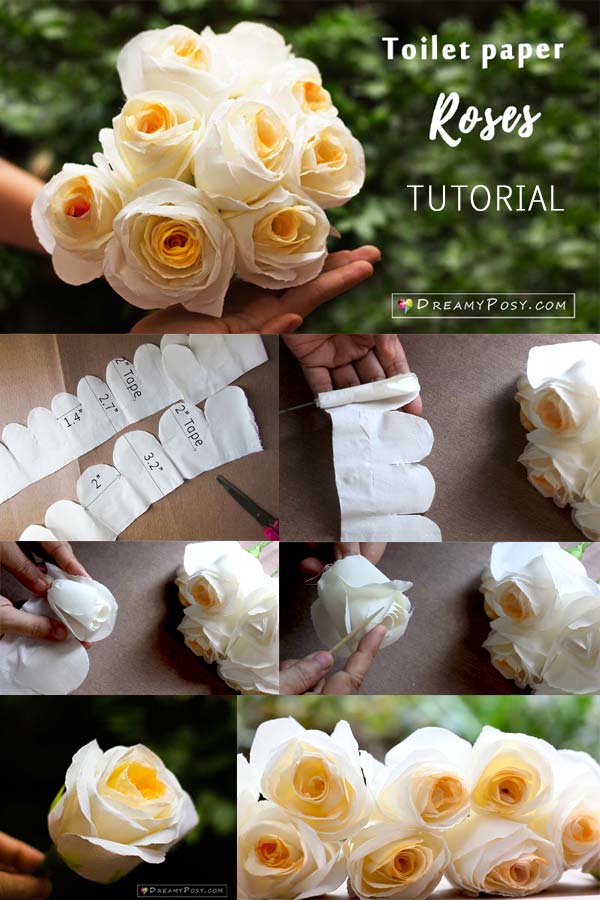 Materials needed to make:
High-quality toilet paper
Double-sided adhesive tape 2 inch
Scissors
Glue gun
Wire gauge #20 or #18
Pastel chalk (Optional)
With lots of love,
Ann.