There are many ways to DIY rose from paper. You can check the other paper roses tutorials here.
And today is another quick tutorial to make a lace paper rose.
Making these flowers is not only help me to stop negative thinking (which healing my painful mind), but also get some other smiles when they saw it.
So that's why I am fond of making these simple little things.
I made this with the help of Cricut, but you could easily create the cut out in the rose petal with a punch.
Step 1: Cut the templates
2 strips, 2 layers of small petals and 3 layers of cut-out-petal will be needed for each flower.
Here is my Cricut tips and tricks to cut these template perfectly.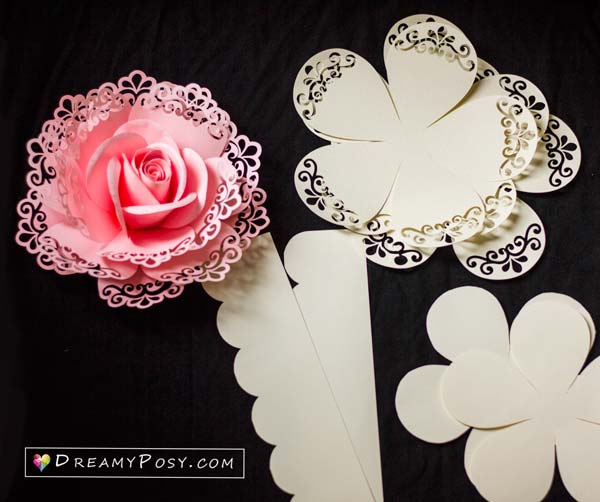 Step 2: Scroll the paper strips of paper and make the center flower.
Try to roll the strips as close as you can in the center.
Glue the 2 layers of small petals to that roll accordingly.
Please refer to my paper rose video tutorial for clearer view.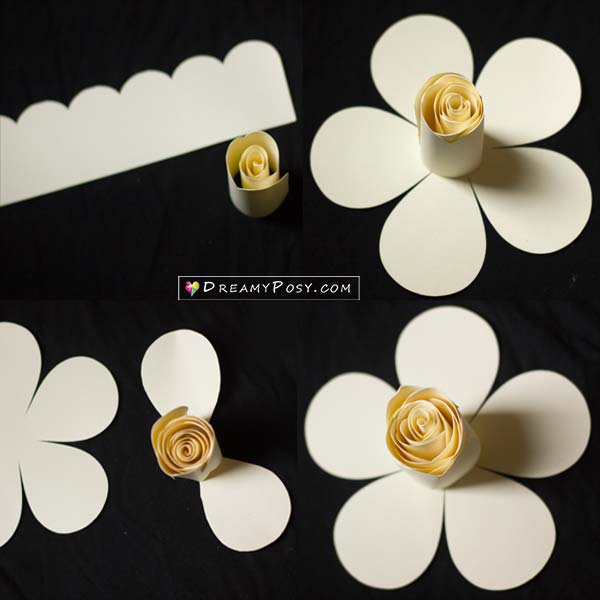 Step 3: Apply 3 layers of cut-out-petals.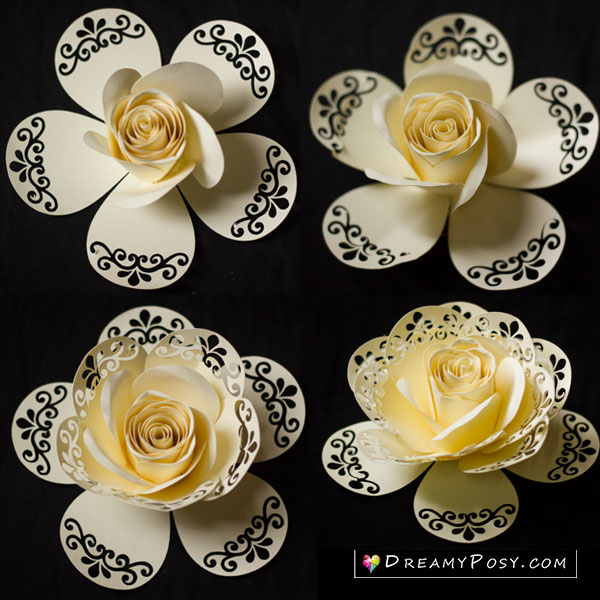 Here is the final flower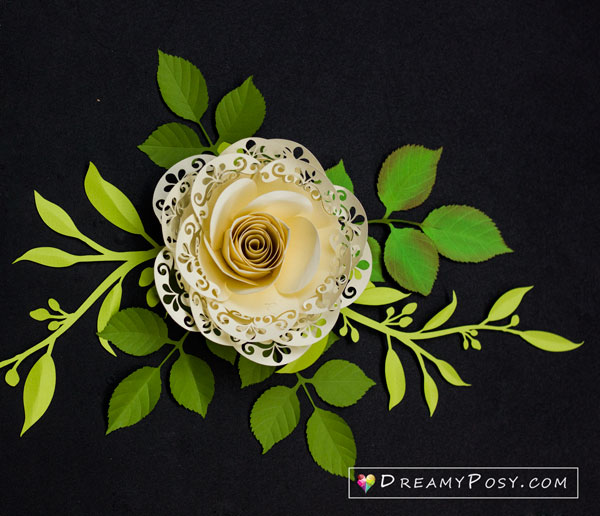 PIN ME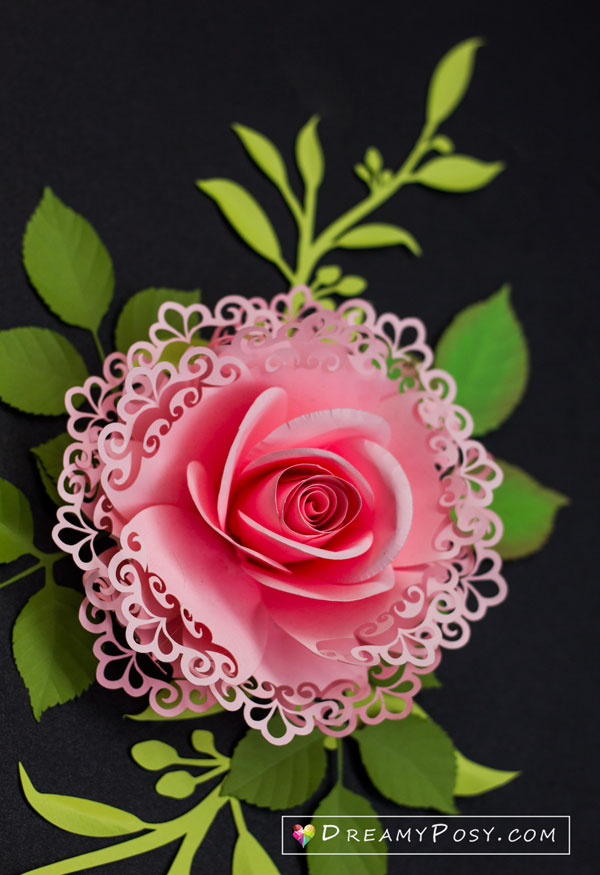 and you can spay it and add some leaves like this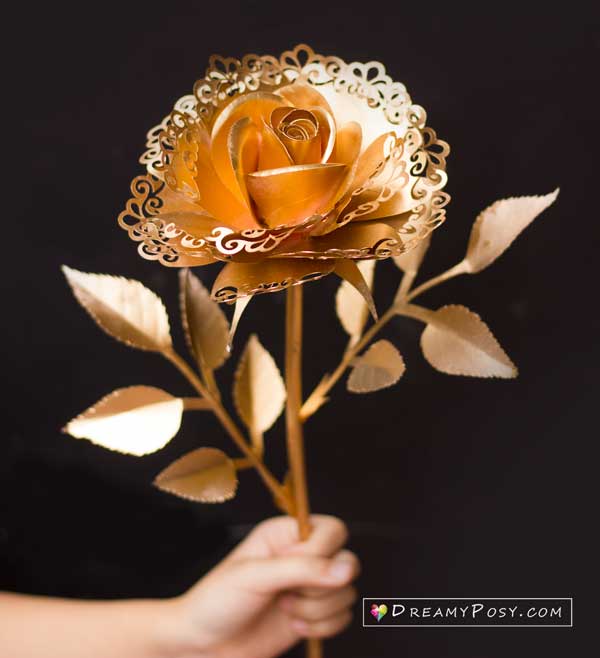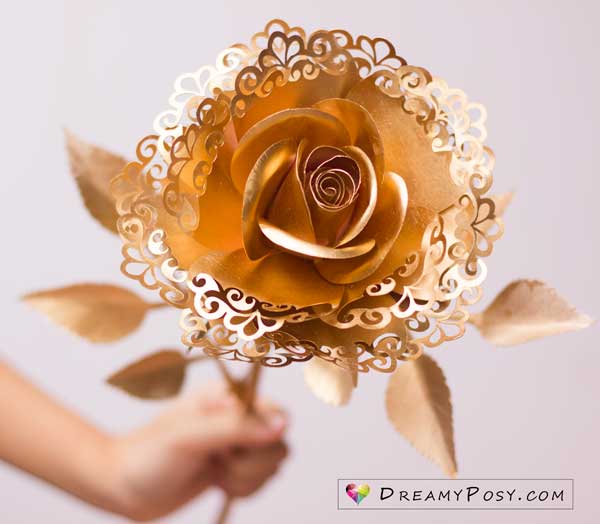 If you want to make paper flowers, I have shared many other free tutorials and templates of how to make paper flowers here, you will surely enjoy it.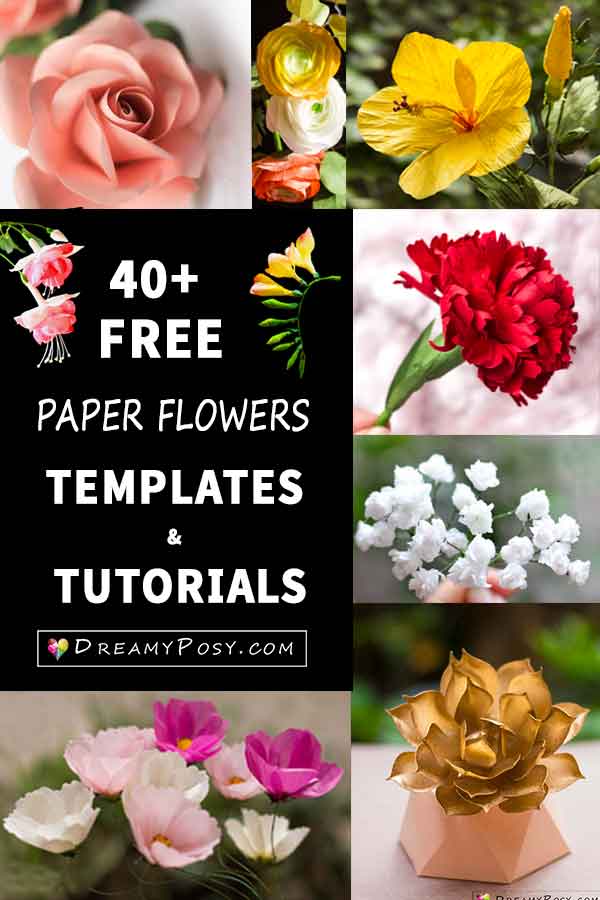 Materials needed to a DIY rose:
(Affiliate links included)
1. 65lbs (180gsm) cardstock (This cardstock is so cheap, highly recommended)
2. Scissors or a Cricut Explorer for much faster cutting.
3. Glue gun (This cordless gun is super helpful)
4. An awl
5. FREE templates for leaves. ( DO NOT SHARE my templates directly. I earn my living from the ads on my blog. So please refer my blog link to your friend to get my free templates.)
6. Lace rose SVG templates (Pink rose template, Yellow rose template)
With lots of love,
Ann.