Paper leaves templates, FREE PDF, SVG, and PNG files
Paper leaves template are very common to your crafts, decorations, and educational activities.
And beautiful leaves will help your paper flowers much more prettier.
So we designed a lot of various leaves pattern here.
And all the templates will have PDF (plain and color), SVG, and PNG (300dpi) formats.
How to make a leaf template/ leaf pattern?
There are many different ways to make a leaf template. Here are a few methods:
Method 1: Use a real leaf
Find a real leaf that you like the shape of.
Trace the leaf onto paper or cardstock with a pencil.
Cut out the traced leaf.
You can then use the template to make paper flowers, garlands, and other decorations.
Method 2: Use a digital image
Find a digital image of a leaf that you like the shape of.
Download the image to your computer.
Open the image in a photo editing software program.
Use the software program to trace the leaf outline.
Save the traced leaf as a template file.
You can then use the template to make paper flowers, garlands, and other decorations.
Method 3: Draw your own leaf or using our leaves template.
If you are artistic, you can draw your own leaf design, but we have prepared a lot of leaves template for you here that I don't need to draw anymore.
Just print the leaf template you want and cut by scissors, or upload our Cricut SVG leaf template to Design Space and cut it.
Add veins and other details to your leaf.
How to make leaves out of paper?
Gather your materials. You will need colored papers, Scissors or Cricut, glue stick
Print our leave templates on your paper, you can choose the sizes of leaves to match your craft projects.
Cut out the leaf shape with scissors or Cricut.
Add veins to the leaf. You can use a tool to draw the veins like in our video tutorial to make a paper Poinsettia flower, at 1:56 minute.
Add color to the leaf. You can use markers, crayons, watercolor or paint to color the shade of leaf, like our tutorial to make paper rolled roses.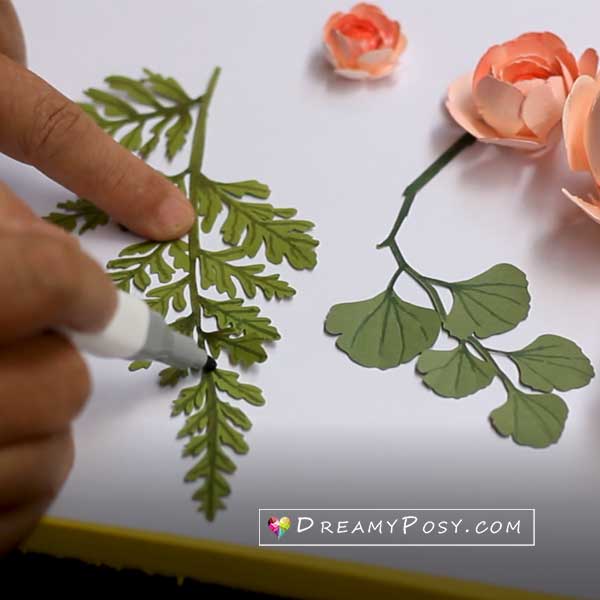 How to make a leaves garland?
The materials you will need: Paper leaves in a variety of colors, a piece of string or yarn, a needle, and thread, Scissors, a glue stick or tape
Cut the string or yarn to the desired length of your garland.
Thread the needle and tie a knot in the end.
Starting at one end of the string, glue or tape a paper leaf to the string.
Continue adding paper leaves to the string, spacing them evenly apart.
When you reach the end of the string, tie a knot to secure the last leaf.
Your leaves garland is now complete! You can hang it in your home or use it as a decoration for a party or event.
Here are some additional tips for making a leaves garland:
Use a variety of colors of paper leaves to create a more colorful garland.
You can use any type of paper, such as construction paper, tissue paper, or even wrapping paper, to create different textures.
Add details to the leaves, such as a stem or a hole for hanging, to make it more realistic.
Get creative and experiment with different techniques to create unique and beautiful leaves garlands.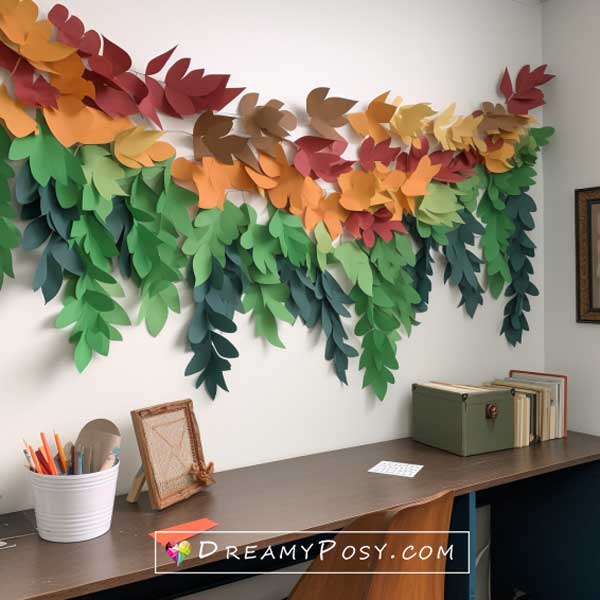 Leaves template collection
Leaves template for a backdrop
I think these leaves with many curves are more suitable for the backdrop than a bouquet, as it's not stiff enough.
I know that these are quite many details and it's hard to cut with your scissors manually.
It's more suitable for a Cricut. I would really appreciate if you could support me to buy anything via this affiliate link.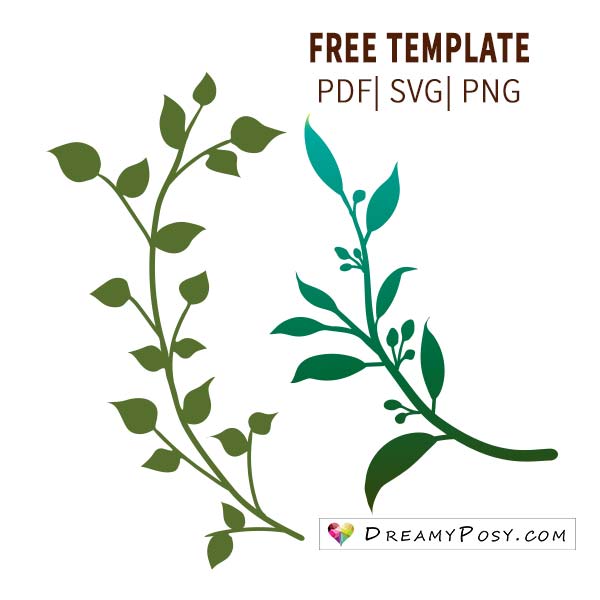 Leaves template for the bouquet
These leave could be decorated for both bouquet and backdrop.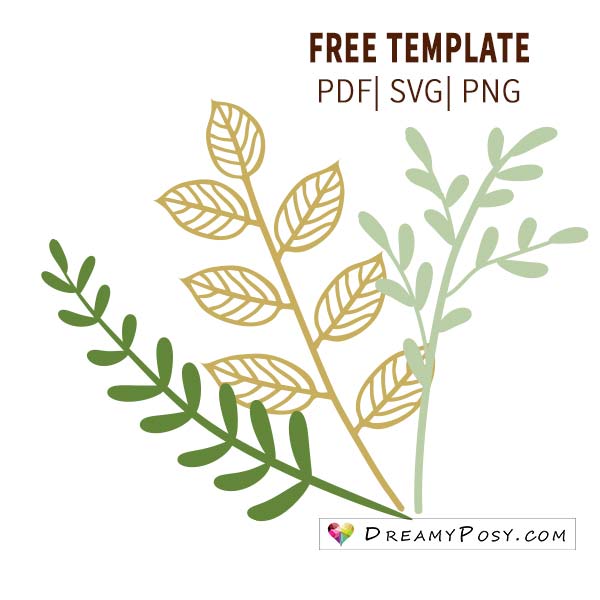 Rose leaves template
As I have shared quite many rose tutorials and templates, hope that these printable rose leaves could help your rose fancier.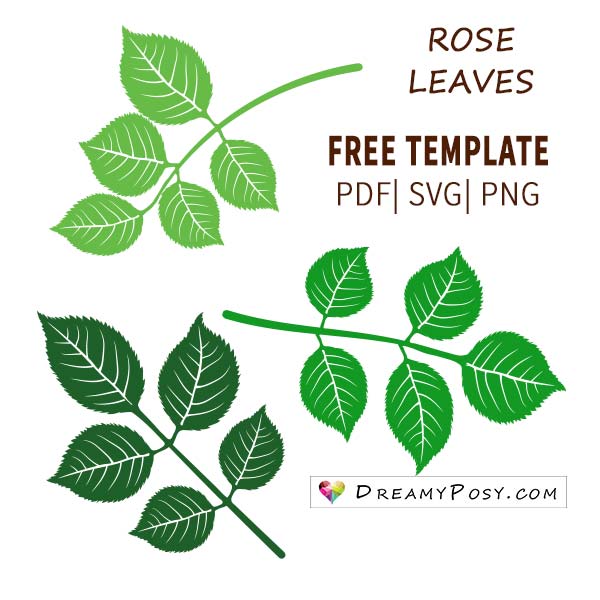 The fall leaf templates. including marple leaves, oak leaf…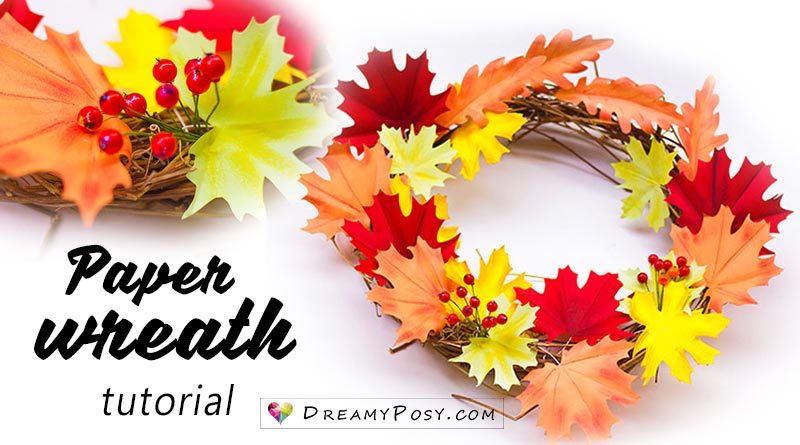 including the sword fern leaves, Aralia leaf, Philodendron leaf …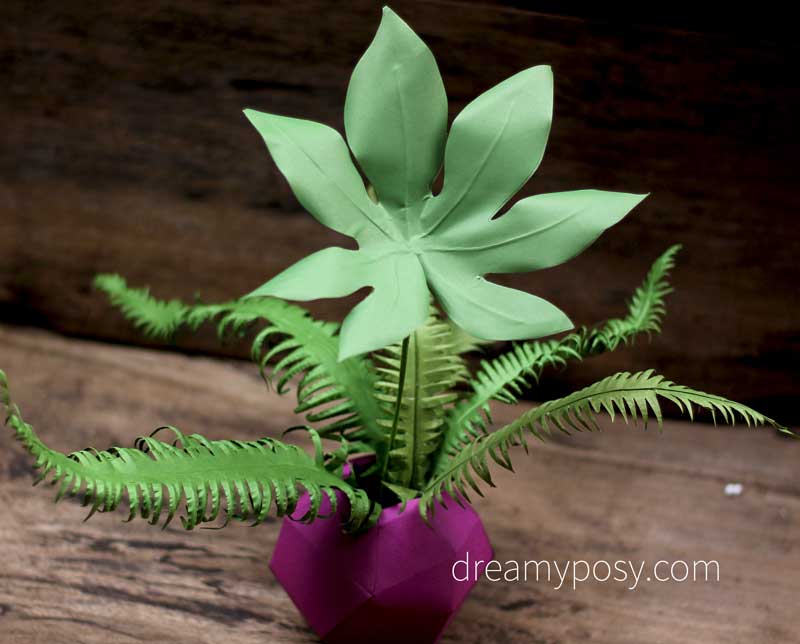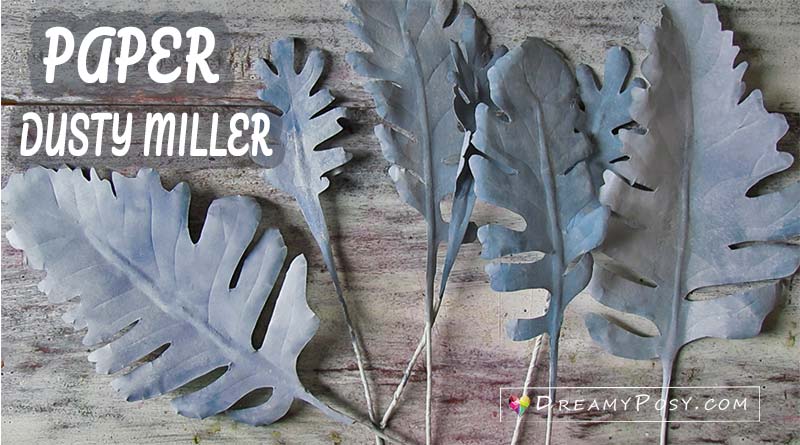 Those old posts have PDF templates only but I will try to update the SVG files soon.
Enjoy. It's all free for personal use.
*** PIN ME ***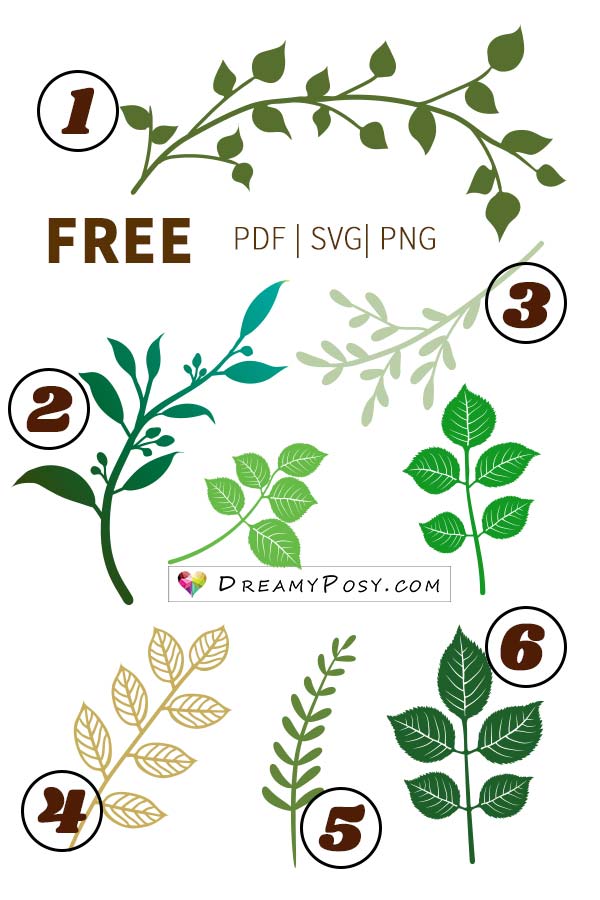 And here are the leaves template, in the order as above image:
All are for personal use only. For commercial use, please buy DreamyPosy's 1-time commercial license.
More leaves templates here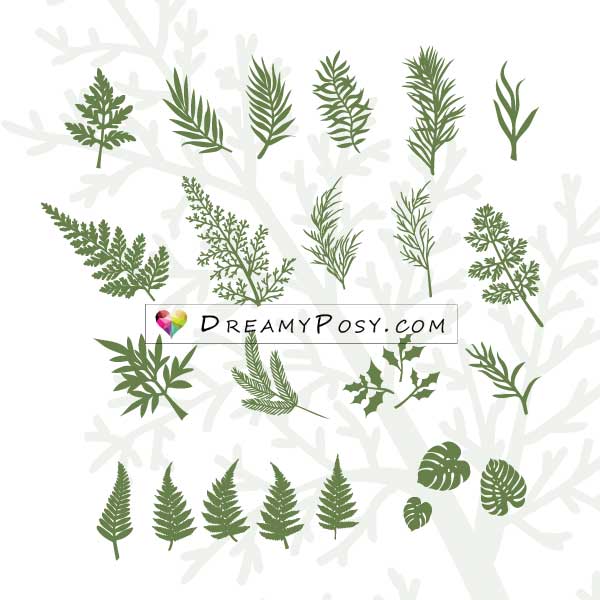 DreamyPosy's most popular free leaves templates for paper flower backdrop: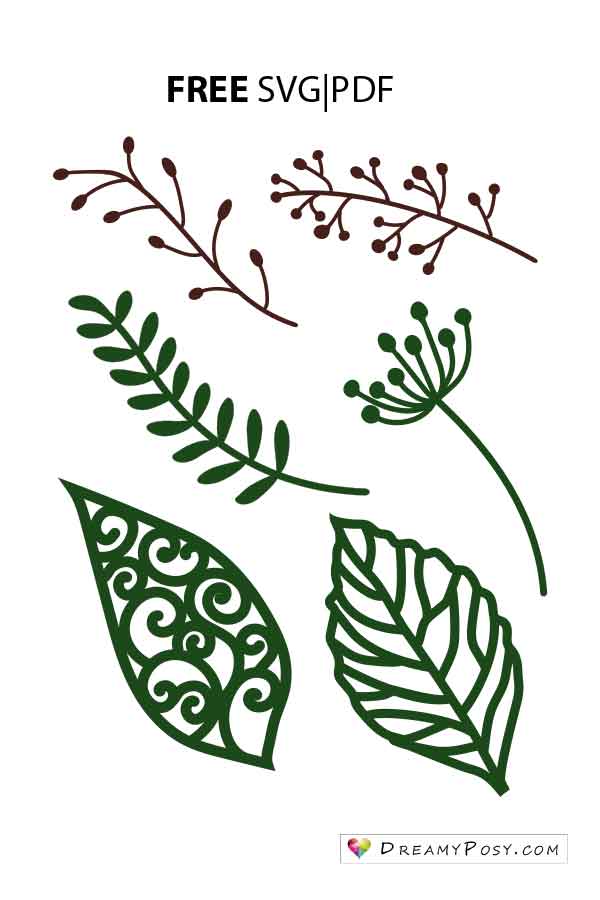 I'm trying to earn my living from the ads you see on this blog.
Do not share my templates directly.
Please refer to DreamyPosy to get all of these free files.
Thank you for your support,
Ann.