Leaves templates, FREE PDF, SVG, PNG files
I know leaves template is very important to all crafters who make paper flowers.
Beautiful leaves will help your flowers much more beautiful.
So I made several printable leaves here.
Please come back often as I will update this post with more and more leaf patterns.
And all the templates will have PDF (plain and color), SVG, and PNG (300dpi) format.
Leaves template for a backdrop
I think these leaves with many curves are suitable for the backdrop than a bouquet, as it's not stiff enough.
I know that these are with quite many details and it's hard to cut with your scissors manually.
It's more suitable for a Cricut. I would really appreciate if you could support me to buy anything via this affiliate link.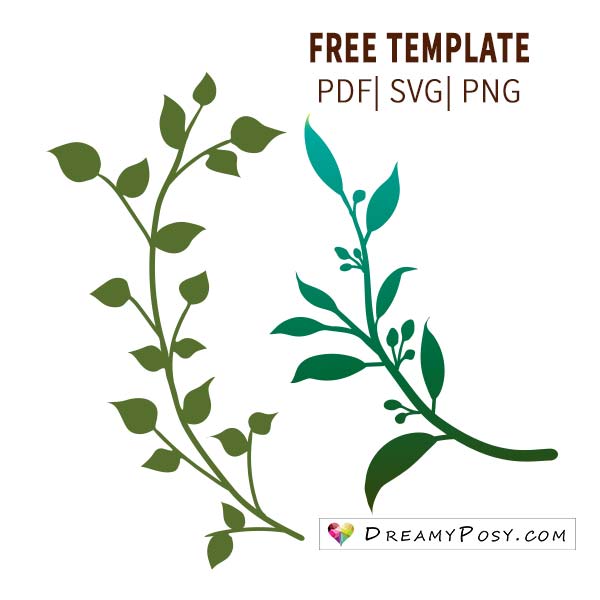 Leaves template for the bouquet
These leave could be decorated for both bouquet and backdrop.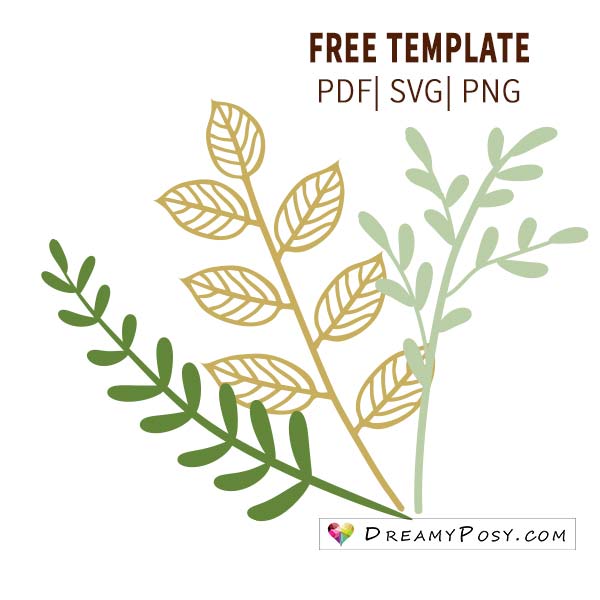 Rose leaves template
As I have shared quite many rose tutorials and templates, hope that these printable rose leaves could help your rose fancier.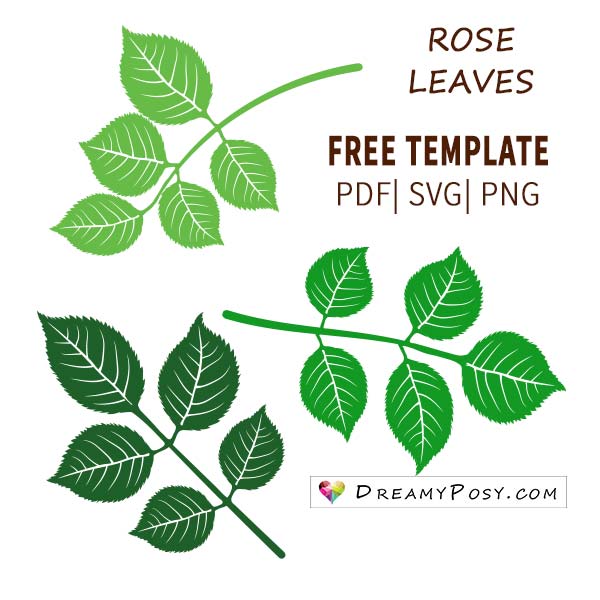 More cut out leaf templates and foliage templates here.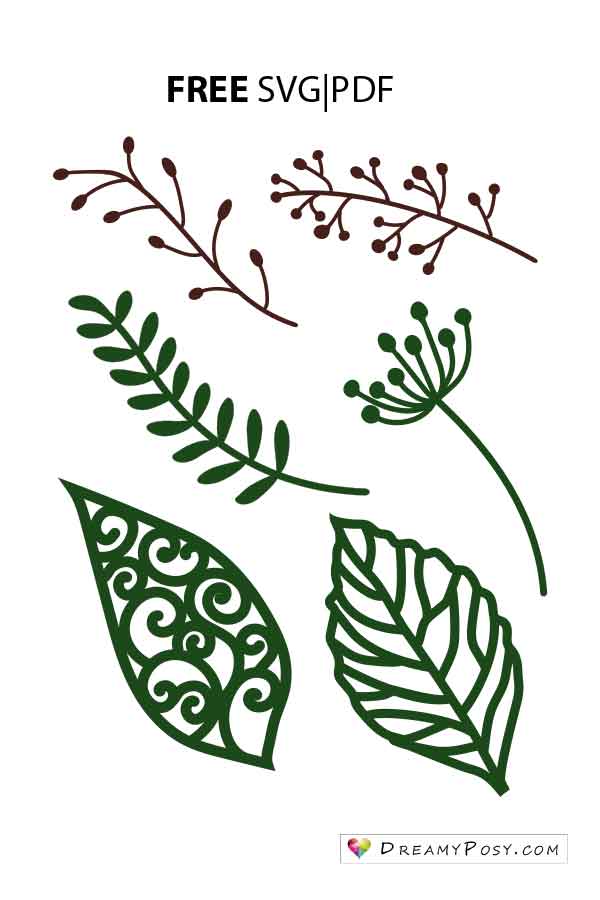 If you want the fall leaf template. click here.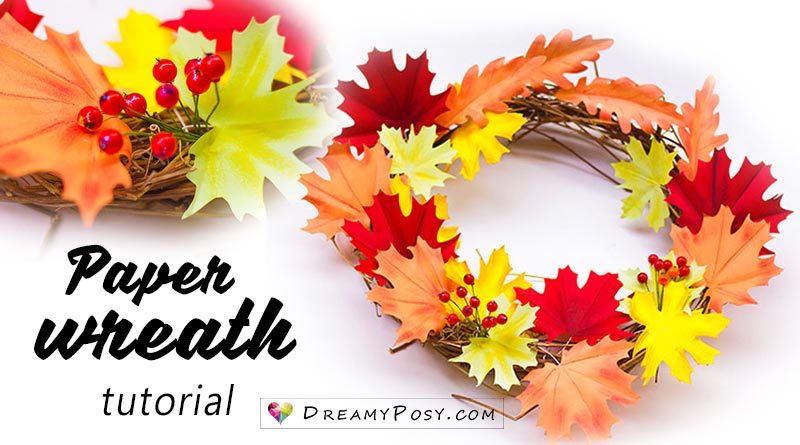 and here is the tropical leaves tutorial.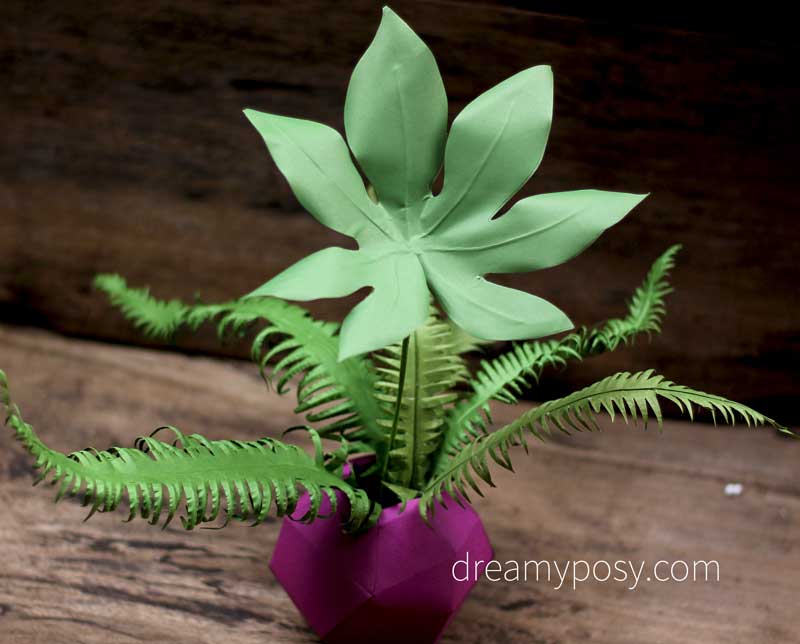 and here is the paper Dusty Miller tutorial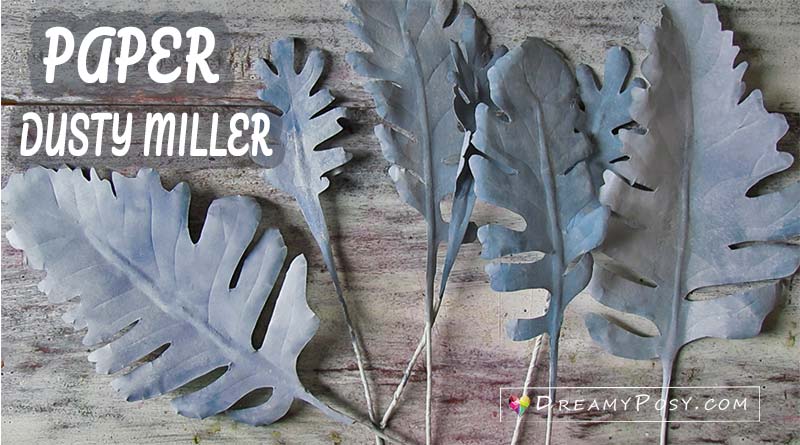 Those old posts have PDF templates only but I will try to update the SVG files soon.
Please click the links and enjoy. It's all free.
*** PIN ME ***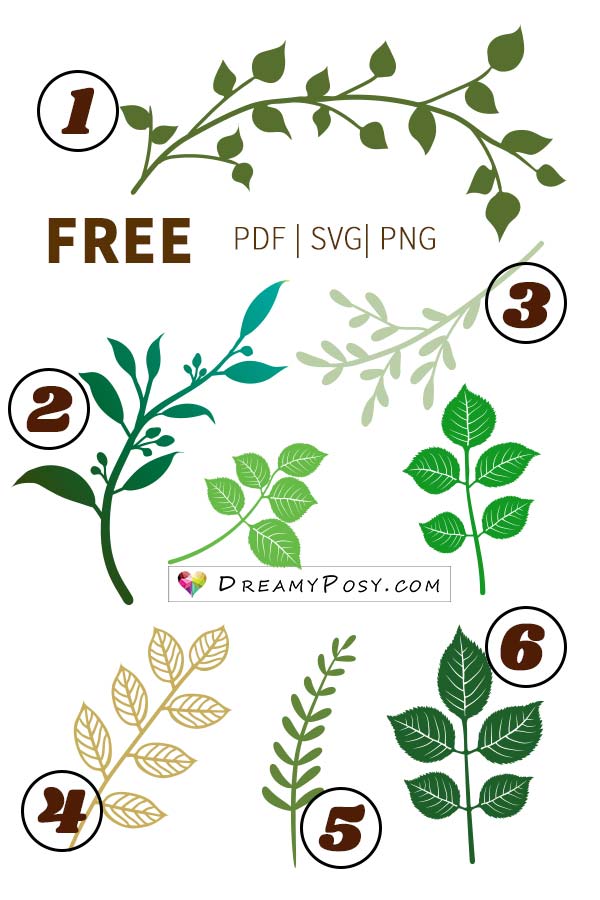 And here are the leaves template, in the order as above image:
I'm trying to earn my living from the ads you see on this blog.
Do not share my templates directly.
Please refer to DreamyPosy.com to get all of these free files.
Thank you for your support,
Ann.