How to make paper succulent, free PDF and SVG template
Succulents are a popular choice for houseplants because they are easy to care for and come in a variety of shapes and sizes. But what if you don't have the time or the space for a real succulent? Paper succulents are the perfect solution!
Paper succulents, are made from card stock or other heavy paper and are just as beautiful as their real-life counterparts. 
They are also much easier to care for, and they can be displayed anywhere in your home.
In this tutorial, you will learn how to make your own paper succulents.
You will need a few basic supplies, and you can find free paper succulent templates here. If you have made a few succulents, you can start to experiment with different colors, shapes, and sizes.
Paper succulents are a great way to add a touch of nature to your home décor. They are also a fun and easy project for kids of all ages. So what are you waiting for? Start making your own paper succulents today!
Video tutorial to make paper succulent:
Materials needed to DIY paper succulent:
(This post might contain affiliated links)
Previously I used pastel chalk but it is fade away too soon, so now I would recommend using silky crayons (click the picture below)
Step-by-step instructions to make paper succulent:
Step 1: Cut the petals from my free templates.
The templates include PDF files and SVG files and DXF files for your cutting machine. These format templates work fine with all versions of Cricut (Cricut explore air, Cricut Joy, and Cricut Maker) and the Cameo cutting machine.
We would recommend this kind of cardstock to use for paper succulents to enhance the realistics of the paper flowers.
We haven't tried with felt but we think these simple succulent templates could be used to make felt succulents.
Each paper succulent will have 7 layers to be cut.
You could use your scissors and manually cut from the printable PDFs file
Or use the SVG file for your Cricut Design Space and DXF file to Silhouette Studio.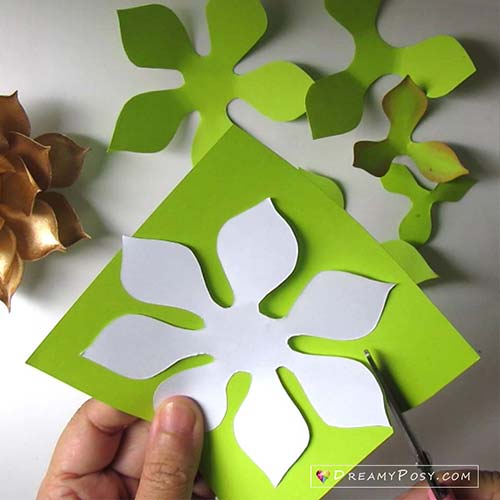 Step 2: Color the edges of the petals.
Actually, real succulents have so many colors, so you could choose different cardstock colors and color the edge to imitate or create your own style.
You can use any types of color you have: watercolour paints, acrylic paints, markers, pan pastels, etc…
In the video, we use pastel chalk but recently, we would highly recommend using silky pastel as it's cheap, has many color options, and long last color.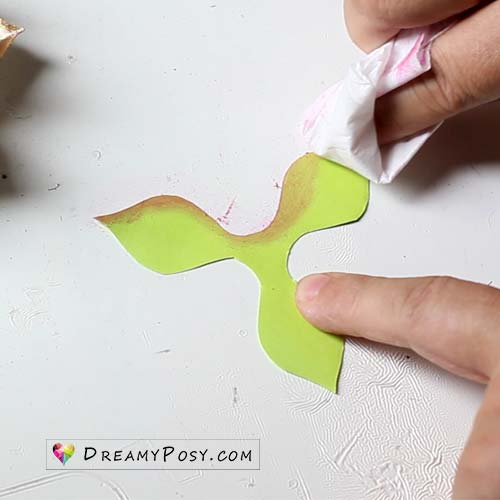 Step 3: Use a round stylus and your finger to curl the petals.
You could find this step in detail at 0:28′ of the video tutorial.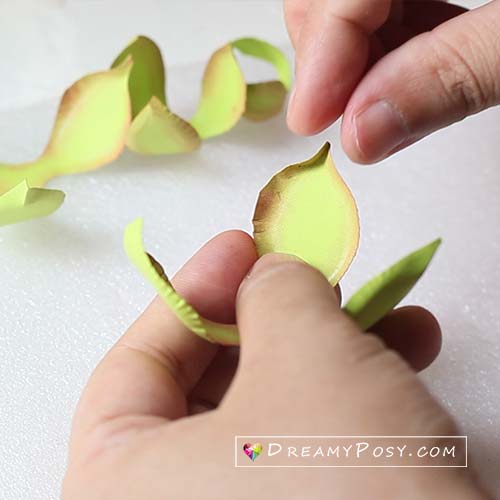 Step 4: Glue the 7 layers together.
The petals in the centers are close together, so please ensure that you will glue them together to help them be more realistic.
Use a glue gun to attach the petals together, starting with the largest petals and working your way down to the smallest petals.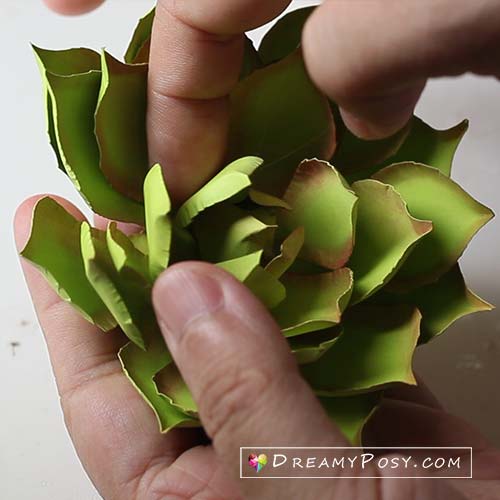 Step 5: Make the paper succulent vase from the template
Cut and glue the drinking straw (7cm) to the bottom of the succulent and insert it into the vase.
**** PIN ME ****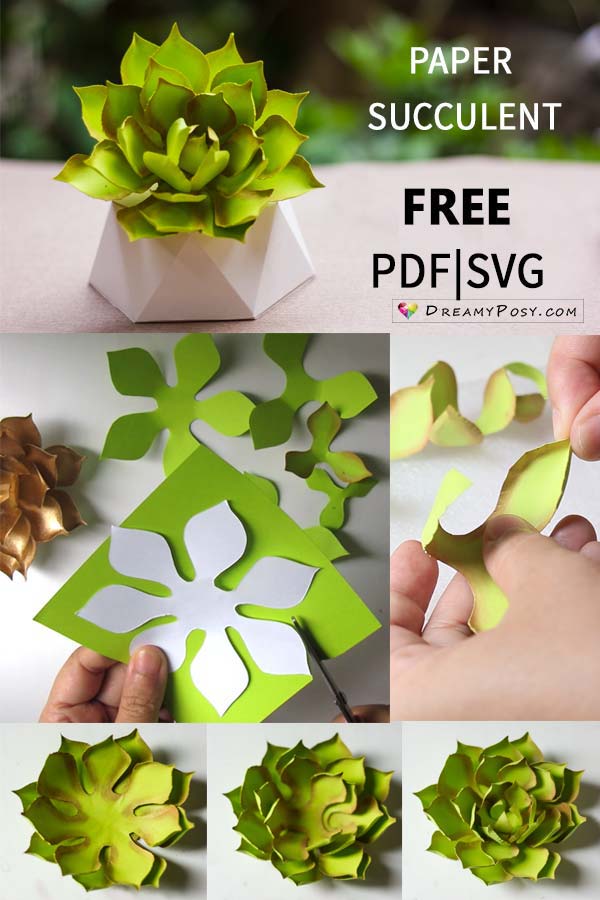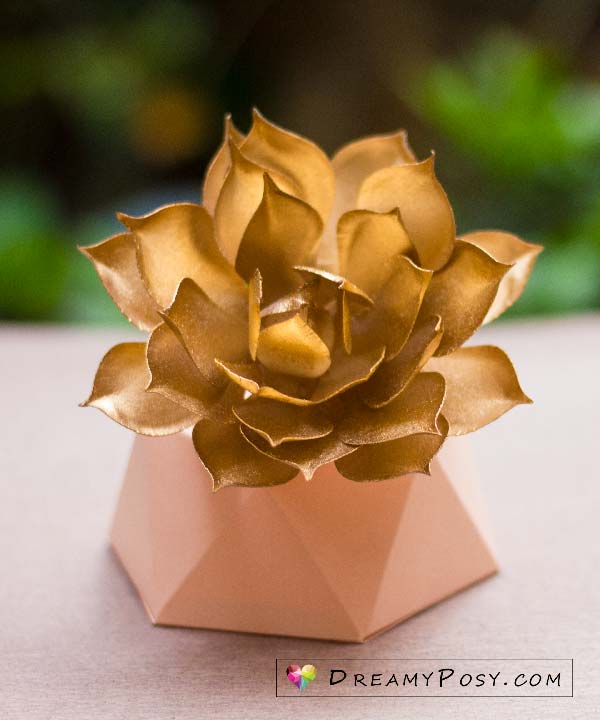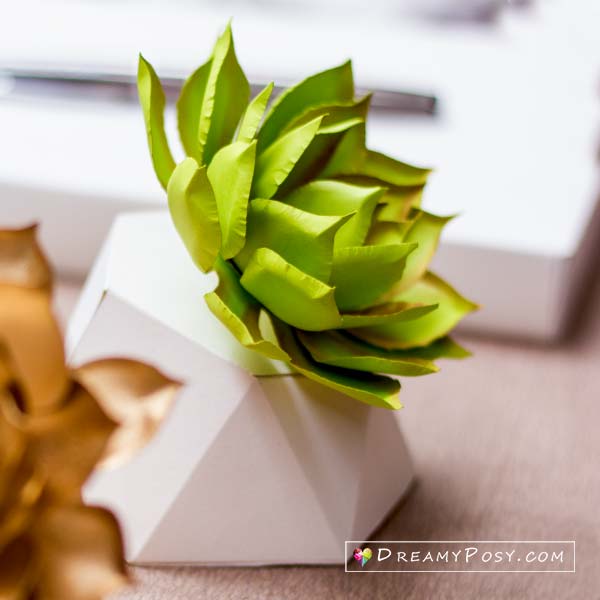 Here are some additional tips for making paper succulent flowers:
Use different colors of cardstock or heavy paper to create a variety of succulent flowers.
Add a touch of realism by adding a layer of paint or ink to the edges of the petals.
Use a variety of sizes and shapes of petals to create different types of succulent flowers.
Add some paper plants to your paper succulent flowers to make them look more gorgeous.
Display your succulent flowers in a shadow box and hang them as wall art, or on a wooden tray box for a beautiful and unique centerpiece.
The templates are for personal use only, please buy our commercial license for commercial use.
See more >> 40+ FREE ROLLED PAPER FLOWERS TEMPLATES
Happy crafting,
Ann.