Paper poinsettia tutorial and template
Paper Poinsettia could be last for years, and here is the super quick and easy method to make these Christmas crafts.
Let's grab your cardstock and some simple suppliers and DIY the flowers.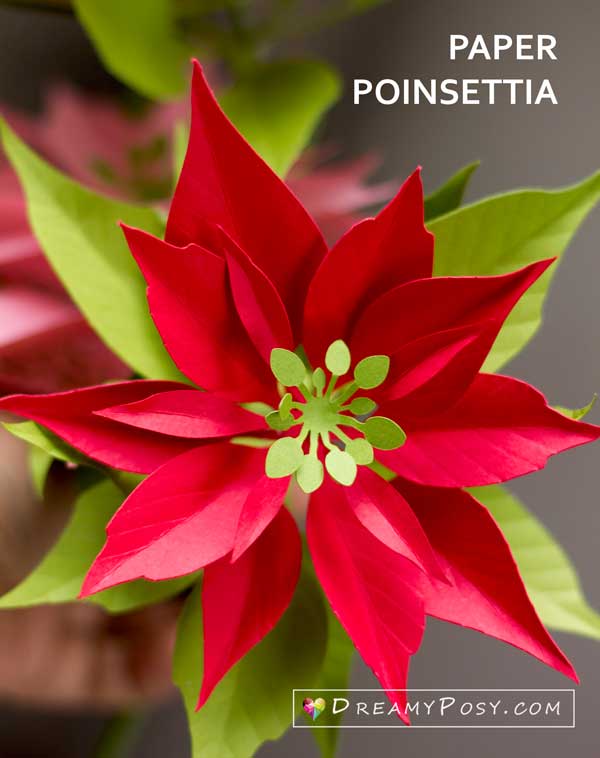 There's has been many tutorial to make paper Poinsettia, but here is the secret to make the realistic Poinsettia flower:
It's the distance between the layers.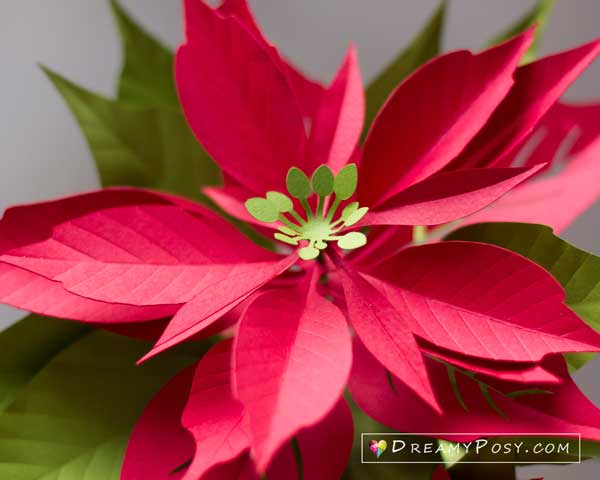 Step by step tutorial to make Paper Poinsettia:
Step 1: Cut the flower petals and leaves from my template.
And the secret to super quick and easy is making the 5-petal-petal templates.
But due to the limited size of Cricut mat (12″x12″), the flower is just small for a centerpiece or or wreath decoration only.
You can cut it out by your cutting machine (by using SVG template) or by your hand (by using PDF template)
I designed these templates from real flowers to ensure the realistic.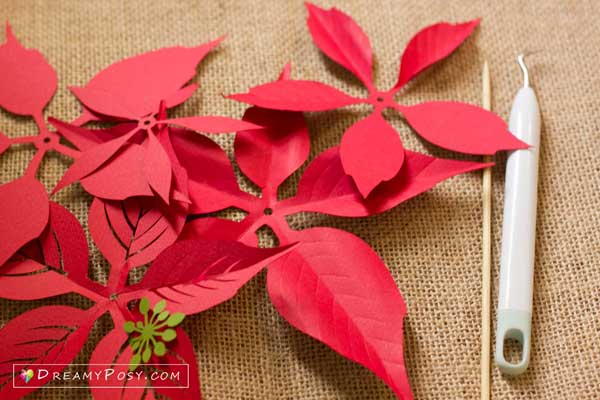 e
Step 2: Score the veins of petals and leaves.
You could use the out-of-ink ball pen or the edge of the scissors to score the vein.
Try to create the main veins from the center point to strengthen the petals/leaves.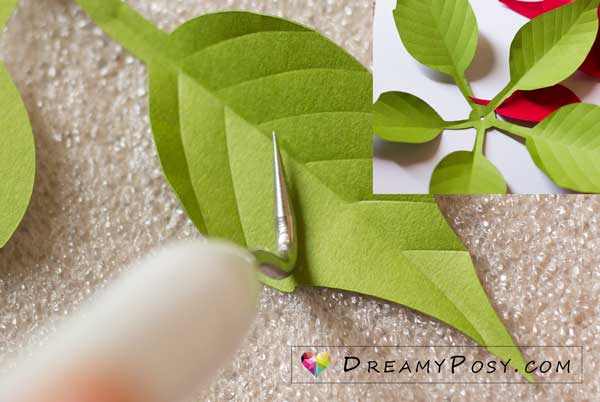 Step 3: Make the flower stamen
Use the small ball to create the curves for the stamen.
Make the small round at the head of the floral wire gauge#20 and glue the stamen on by the glue gun.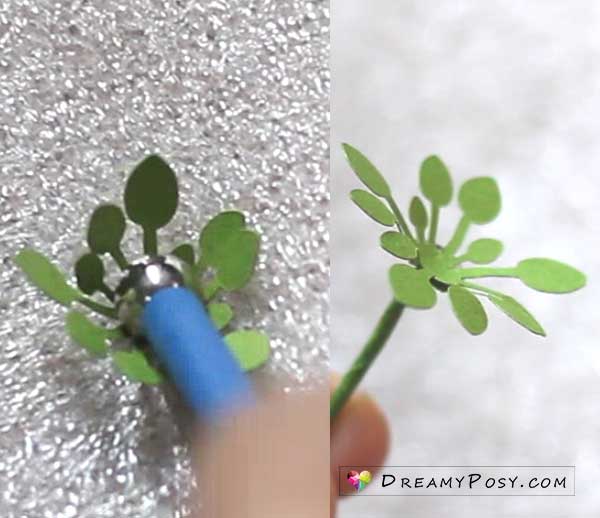 Step 4: Glue the petal layers
Then insert the petal layers into the floral wire and glue it by the glue gun.
Please insert in the order from the smallest petals to larger ones, from red to green.
The distance between the stamen and the first layer is just about 1mm.
This number is about 5mm (or about 1/4inch) between the other layers.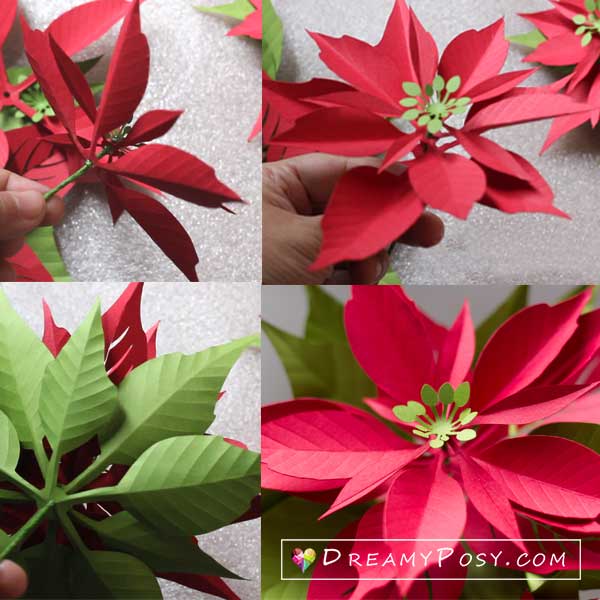 And that's all. Super quick and super easy, right? 🙂
PIN ME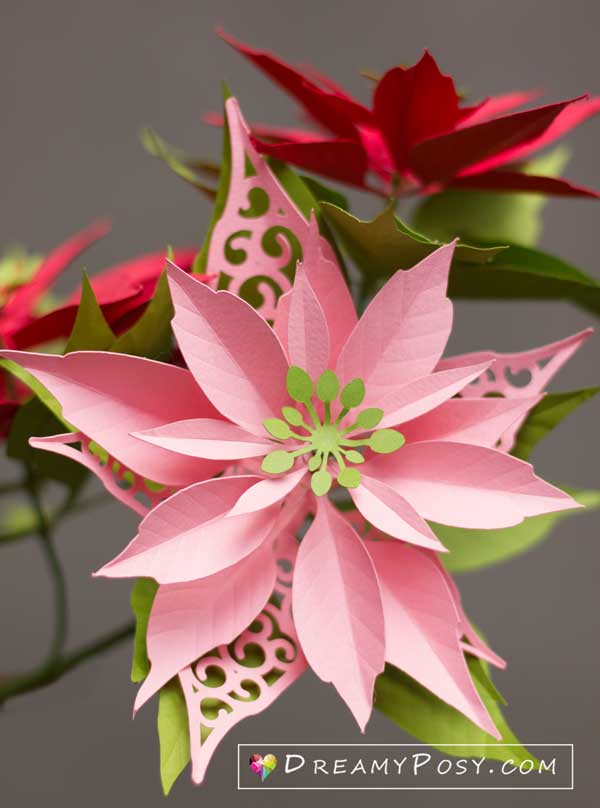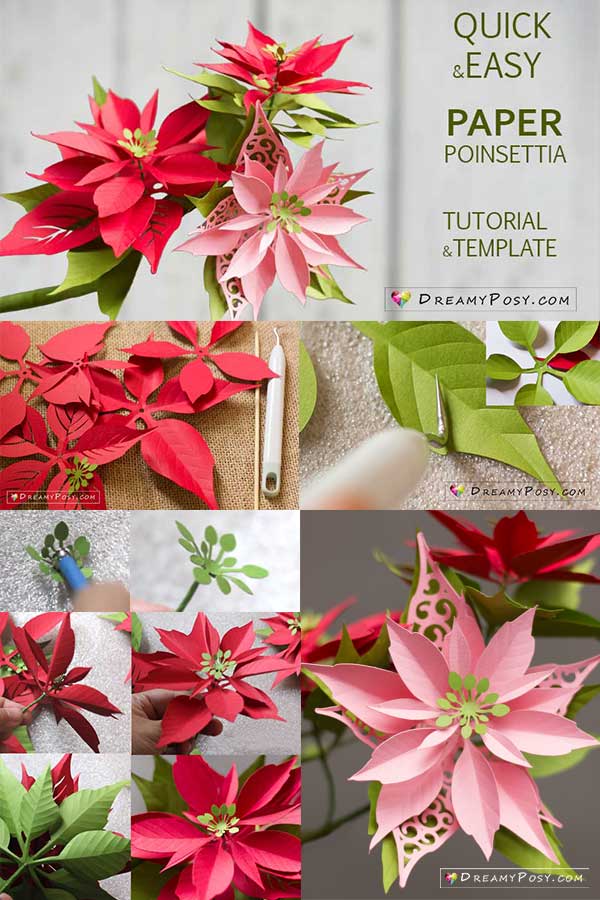 Materials need to make paper Poinsettia flower:
(Affiliate links included at no additional cost to you, please see my Privacy Policy for more info)
1. 65lbs (180gsm) cardstock (This cardstock is so cheap, highly recommended)
2. Scissors or a Cricut Explorer for much faster cutting.
3. Scoring tool
4. Glue gun (This cordless gun is super helpful)
5. Floral wire gauge#20
6. Paper Poinsettia templates (SVG and PDF files)
With lots of love,
Ann.