How to make Hibiscus flower, free template
Templates and tutorial to make Hibiscus paper flower are available for Free. It's really easy to follow and the materials are just so simple.
>>>> PIN ME <<<<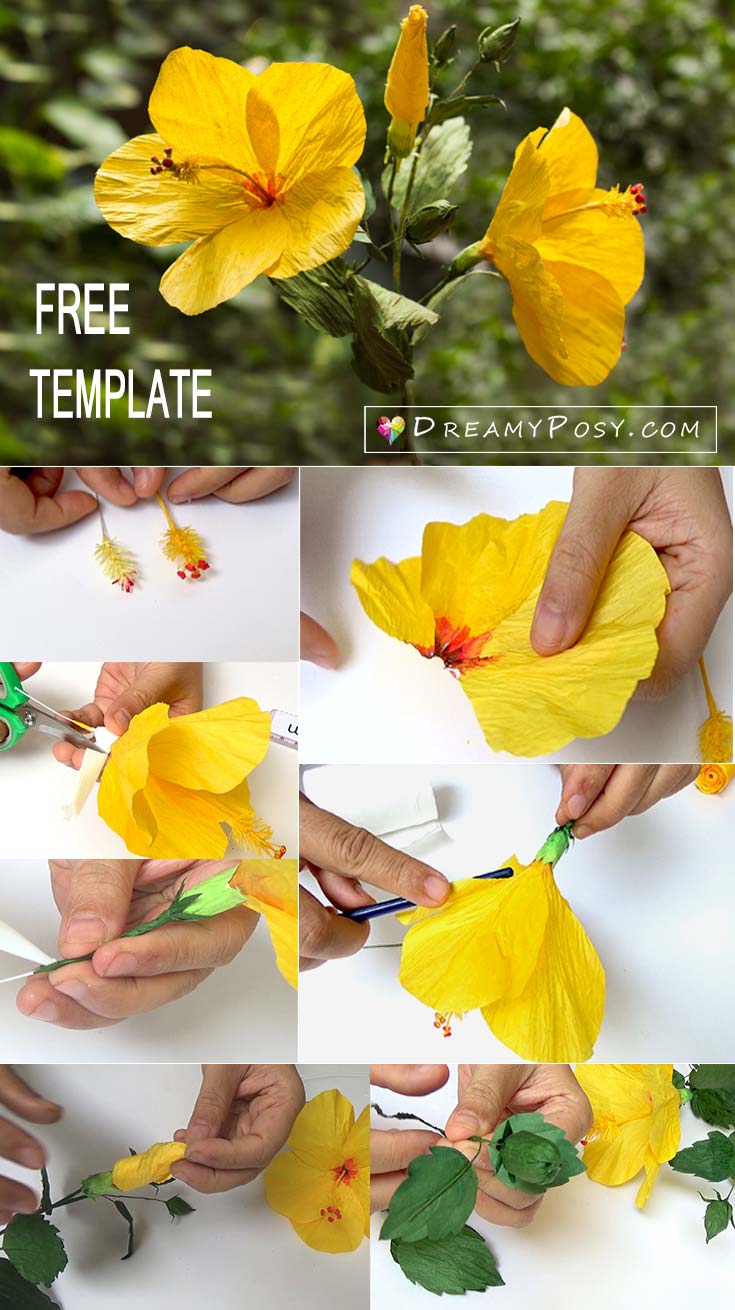 Video tutorial to make Hibiscus paper flower:
Step by step instruction to make paper Hibiscus flower:
Updated on 25 Jul:
After trying with printer paper and coffee filter paper, I found that we could easily make these beautiful flowers with simpler materials like that.
The advantage of twisted paper is the color durable and there are many beautiful colors to choose, but it's harder to blend the color than printer paper (using pastel chalk) and coffee filter (using watercolor).
Whatever paper you will use, here is the step by step to make paper Hibiscus flower:
Download my free template of Hibiscus flower. If you do not have a printer, apply a paper on your screen and use a pencil to trace along.
Cut out the petals. If you use the 4mm twisted paper, please make sure that it 4mm rope, so that it has around 11cm width to cut petals. The rope paper has many colors that you could make any flowers you want. Plus, the color of rope paper is not fade away as crepe paper so that you could keep it fresh for years. 🙂
Color the bottom of the petal with watercolor or oil color, acrylic color, sprayed paint …
To make the paper Hibiscus flower stamen, I also used twisted paper to form the tiny top shape. Another way is to make the pistil from homemade cold porcelain. It looks better but I prefer the simpler way. You could try the homemade cold porcelain as the recipe is here: 1 cup (250 ml) plain flour +1/2 cup (125 ml) white glue +1/4 cup (60 ml) cornstarch + Hand/body lotion +1 tsp cooking oil +1/2 Tsp vinegar. Mix them all together.
To make the Hibiscus buds, use the tissue paper to form the bud core and use a green paper wrap over it and glue it.
Cut the leaves with the templates on green paper,( I tried 2 kinds of paper: the first one is 75gsm green color and the other is green rope paper). Glue the leaves with wire gauge#26, create the vein with the head of scissors and curve it.
Wrap all the flowers, buds and leave together with floral tape.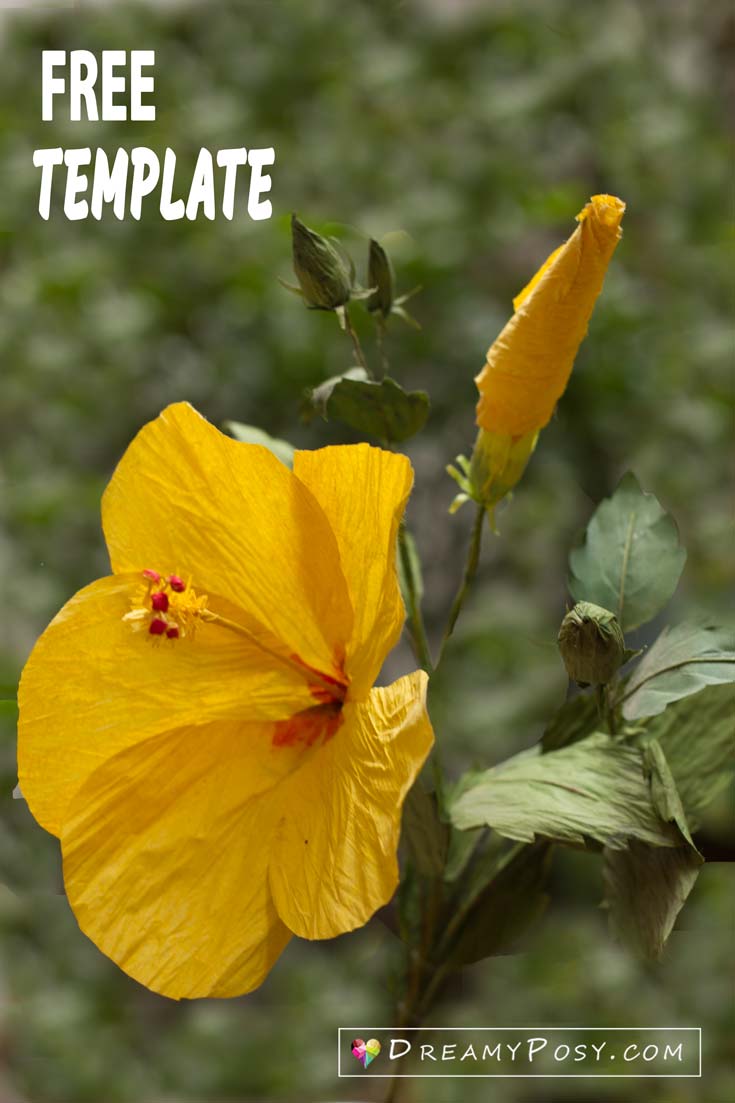 What will you need to make Hibiscus paper flower:
(affiliate links)
4mm twisted paper (yellow and green)
White glue
Tissue paper (to form the buds)
Wire gauge#20
Wire gauge#26 (for leaves making)
Glitter color 250gms paper or pearl color 250gsm paper for the vase.
Please feel free to share, comment bellows so that I could improve my dream :))