How to make giant rose from printer paper, FREE template
Previously, I made this video tutorial to make a giant rose step by step from printer paper, with FREE template.
And I just updated the picture tutorial to make giant roses from cardstock, with better vine leaves template.
It's so easy, so simple yet beautiful. Why not DIY wedding or party decor?
Video tutorial to make a giant rose:
Step by step instruction to make giant rose:
7 steps to make a giant rose paper flower:
Step 1. Grab your A4 printer paper or cardstock (from 120 to 180gsm).
You could definitely use A3, A2, A1 or A0 to make giant roses, please consider to use heavyweight paper for the larger flower
Step 2. Cut the petals from the template.
You could use your Cricut to cut from SVG template or manually cut the PDF template by your scissors.
For the printer paper version, I cut 18 petals,  1 triangle, and 2 pentagons.
For the cardstock version, I cut 23 petals, 1 triangle, and 3 pentagons.
Color the petal if you want. In the video, I use watercolor for the orange flower and pastel chalk for the pink one, and I love the texture effect of watercolor more.
If you use watercolor, consider drawing water first as it will help to blend your color easier.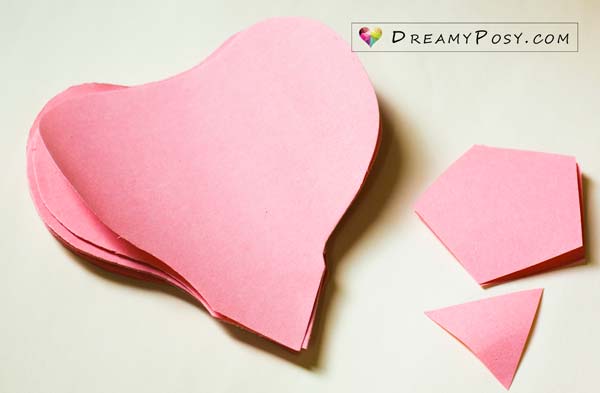 Step 3. Glue 3 petals with the triangle for the first layer.
Use a stick to curve the petal and form these 3 petals for the center of the giant rose.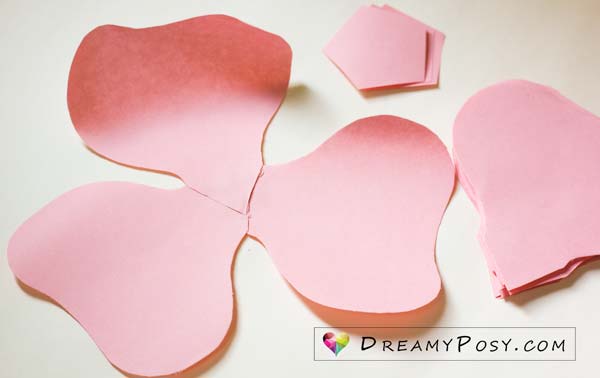 Step 4. For the 2 outer petal layers, glue 5 petals with the pentagon and use a stick to make the petal's curves.
Then glue each petal to the center accordingly.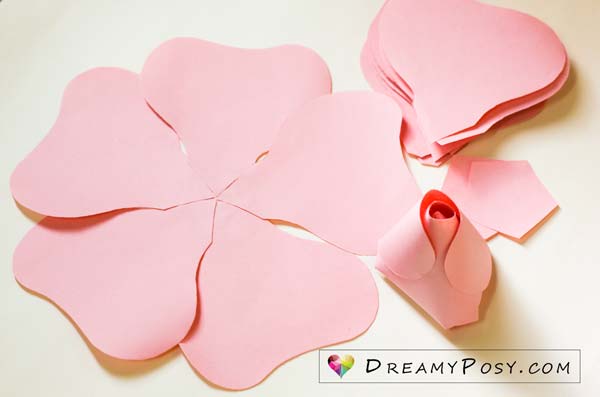 Step 5. For the outer layer, cut and shape the petals and glue it to the flower.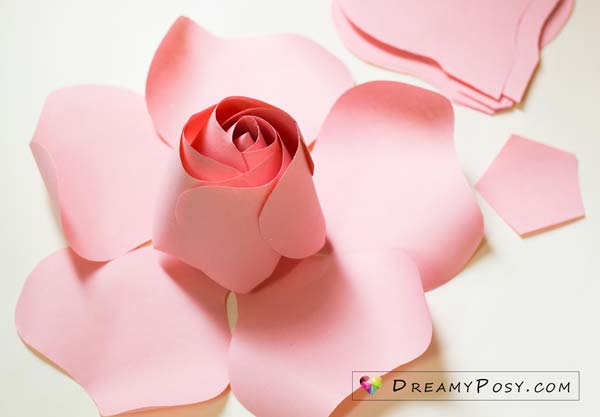 Step 6. For the last layer, cut a line to divine the bottom of each petal.
Then glue it to form a curved petal before gluing to the flower.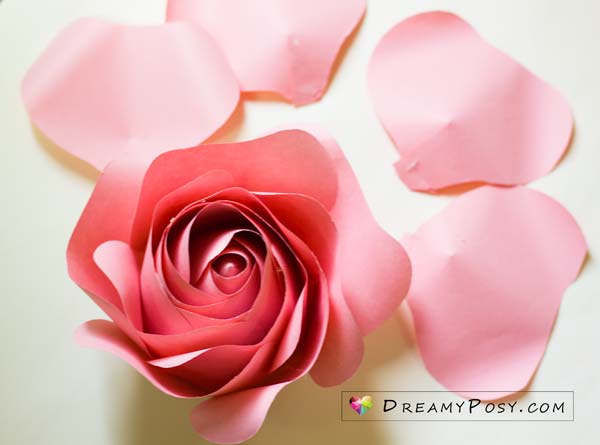 Step 7. Insert a string to the bottom of the bottom of the flower before covering by a large circle.
This string will help you to hang the giant rose to where you want.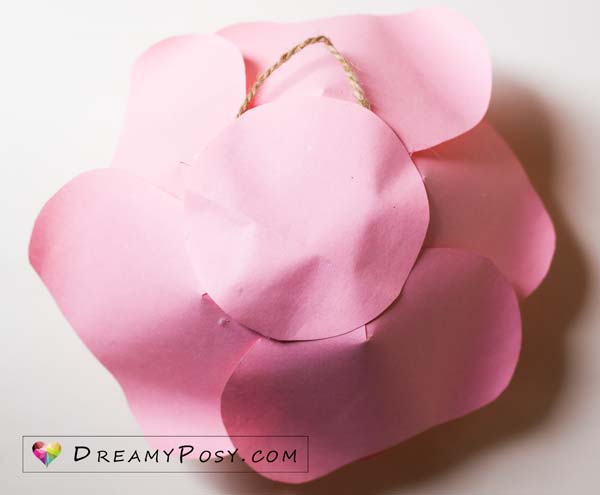 Leaves template for a giant rose:
You will find the paper leaves template in PDF and SVG format here.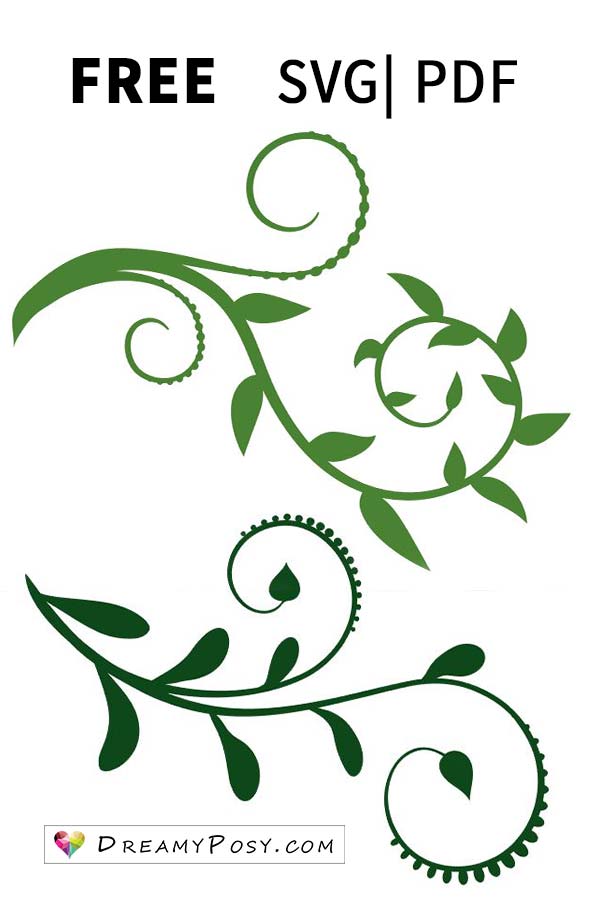 You could find many more leaves template here.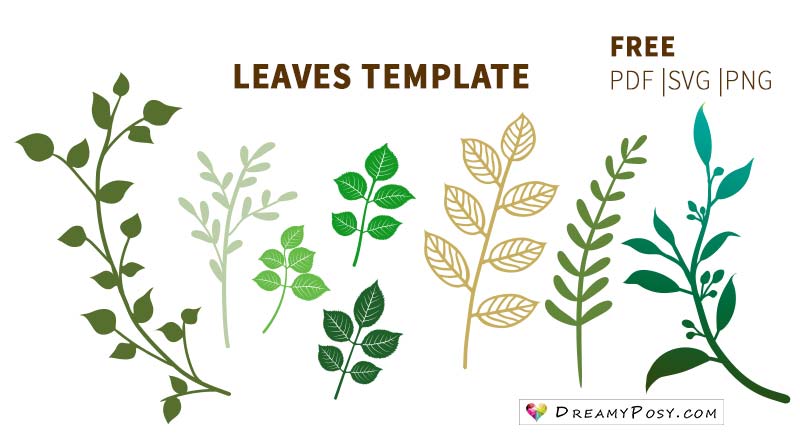 Want more free template for giant flower? Check this out.
**** PIN ME ****
Tutorial to make giant rose from printer paper.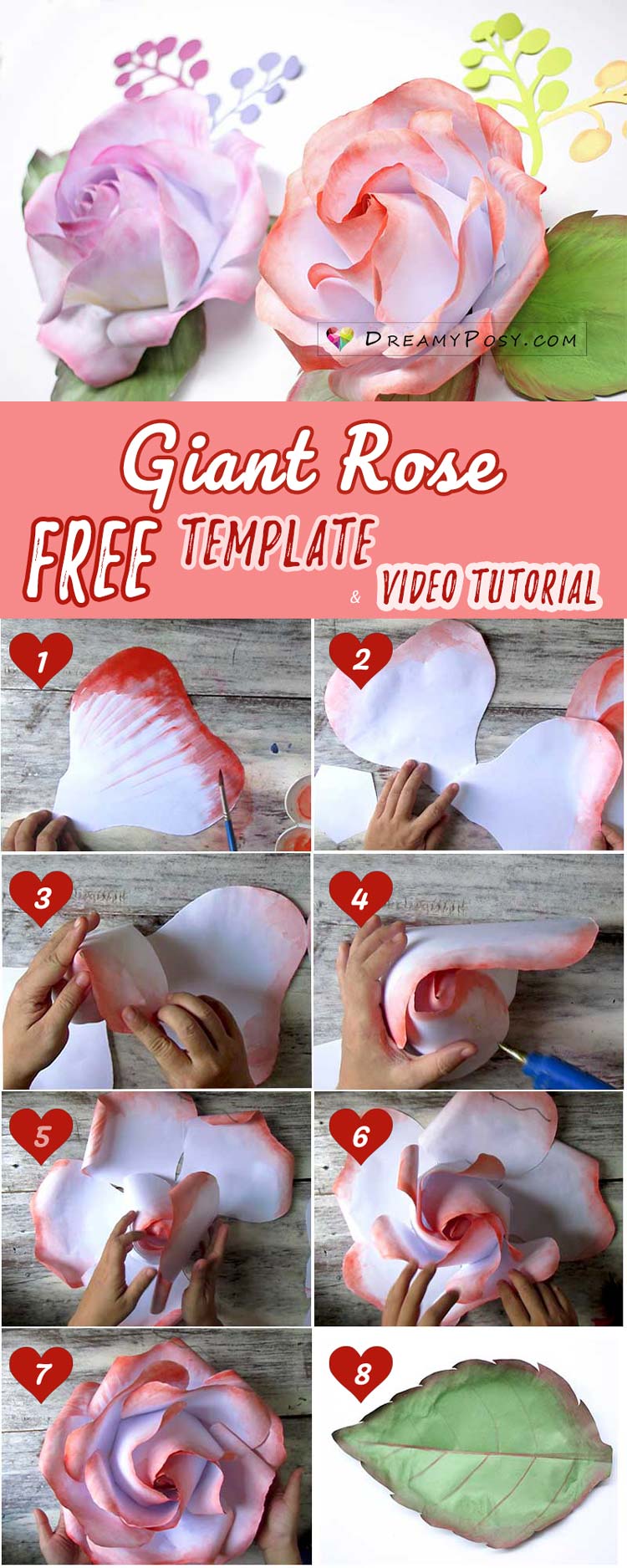 Tutorial to make giant rose from cardstock.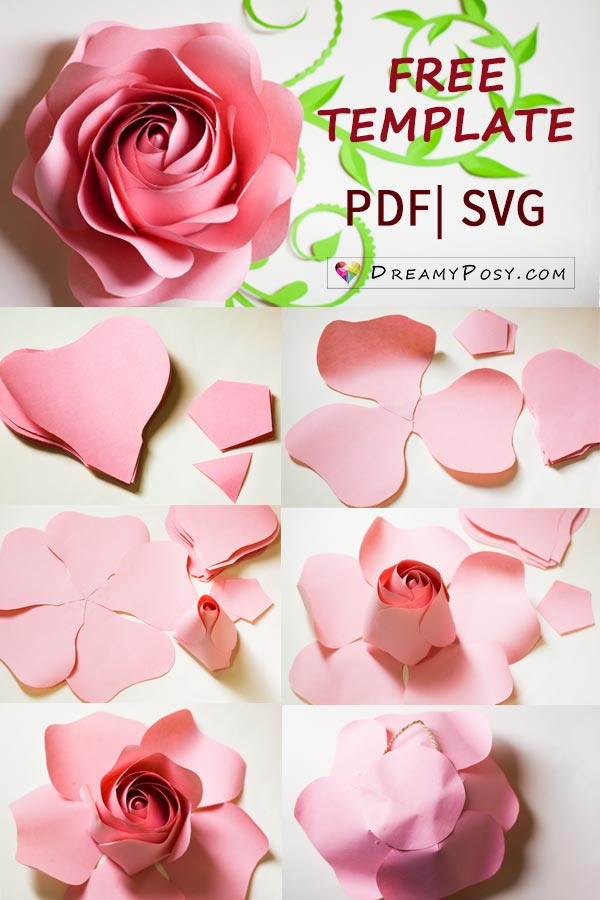 For backdrop arrangement:
Like arranging a centerpiece or a bouquet, the backdrop will be fancier if there have big, medium and small flowers, foliages and fillers, with color harmony. It will be boring if we arrange the same size flowers together, like this, lol.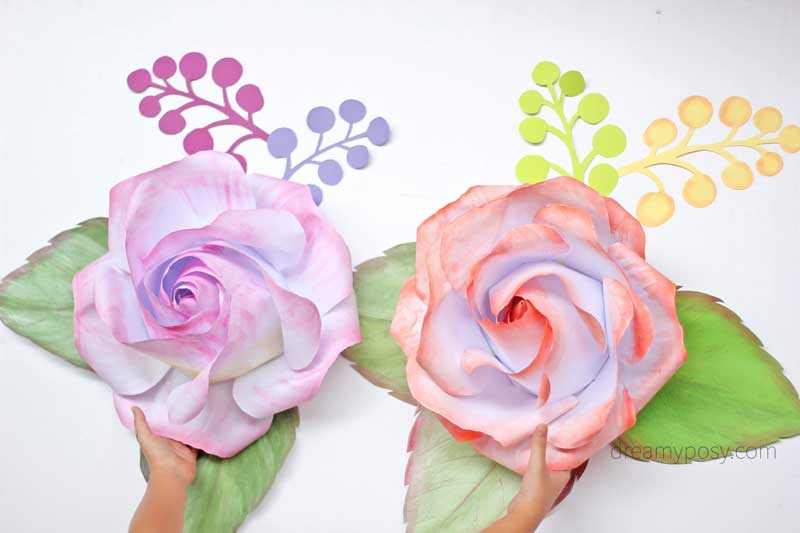 Materials to make a large/giant rose:
(Affiliate links)
Cricut or scissors.
Printer paper, or cardstock (This cardstock is so cheap, highly recommended) 
Glue gun (This cordless gun is super helpful)
Green color paper (optional as you could color the printer paper)
Watercolor (green, red for leaf color and your favorite color for flower )
DreamyPosy.com's GIANT ROSE TEMPLATE (PDF file, SVG file) and LEAVES TEMPLATE (PDF file, SVG file1, SVG file2) (Please do not share my templates directly. Please refer to my post to get it all free).
We provide completely free templates and tutorials on this blog, and work hard to earn our living from the advertisements you see on each page.
Kindly help by sharing our posts and pictures with your friends, but please do not share our templates directly.
We really appreciate your support and look forward to your requests and comments.