Here are the Cricut tips and tricks that I have learned, with details screenshots to solve the Cricut problems.
Initially, I was quite frustrated with paper tearing when it's getting cut.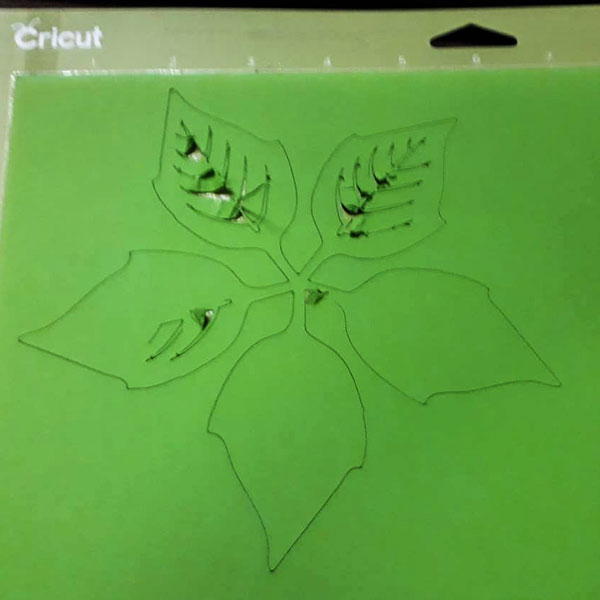 Shape cutting is fine, but as you might know, I love the lace, floral cut-out, and my temples will have many tiny details.
But with lots of guidance from my friends, I can cut my intricate designs quickly and save some money.
I'll share this for whom as a beginner like me.
Cricut blades
At first, I thought it was because of the blades and have to buy another new blade soon. But I was wrong.
Just use a small ball of aluminum foil to clean your blade and you can use the blade for years.
Cricut Mat
Then I found that because I used cheap China paper, and the mat was not clean enough after the paper was peeled off.
I meant the mat is not sticky enough, and someone told me that I have to buy a bunch of mats and change it regularly.
I was frustrated as buying and shipping those ones to my address is a hard problem.
Luckily, other lady told me that she has only 1 mat, using it for years.
Her is her tip: Wash the mat with warm soapy water, gently rub it with your hand to remove the pieces of paper, specks of dirt… that got stuck on it.
Then hang it for drying. So simple, right?
Adjust the Cricut setting in Design Space (DS)
Upload the templates to your DS and click Make it > Continue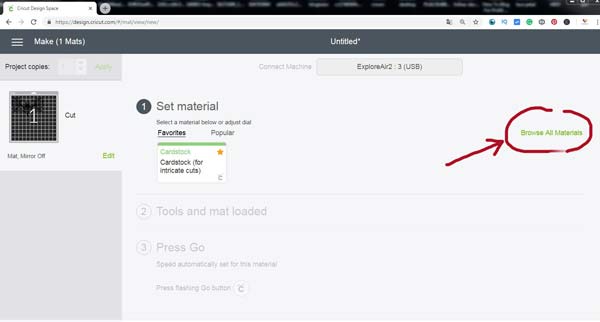 Click "Browse All Materials"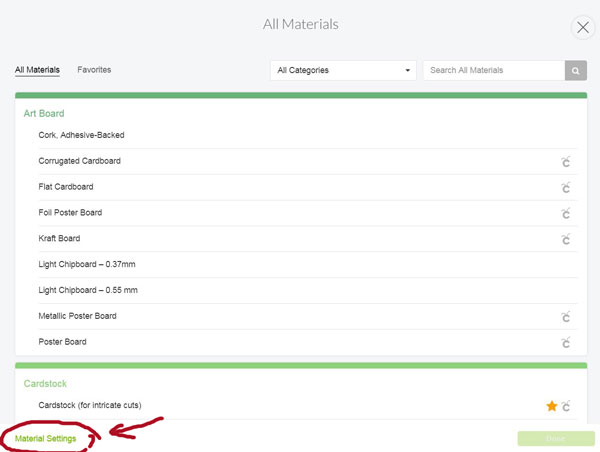 When the All Materials dialog box open, click "Material Settings"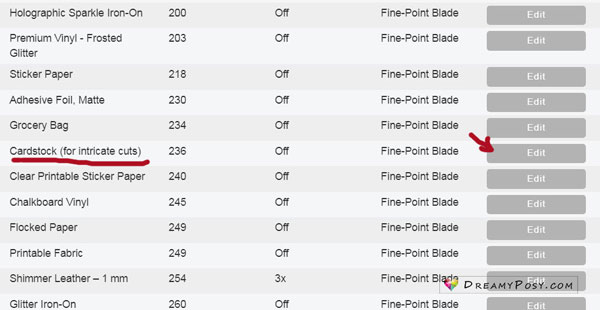 Scroll down until you find the Cardstock (for intricate cuts), then click Edit.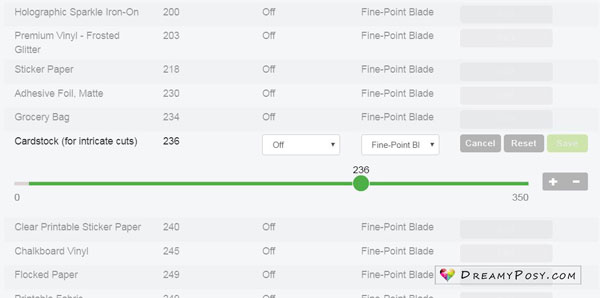 For cutting the 65lbs cardstock, I chose 236 for cut pressure, Off for Multi-cut (otherwise it will cut twice).
Please play around this cut pressures for other paperweights you have. This is very important.
That's all I learned up to now.
I'll update this post when I got new experiences. Stay tuned.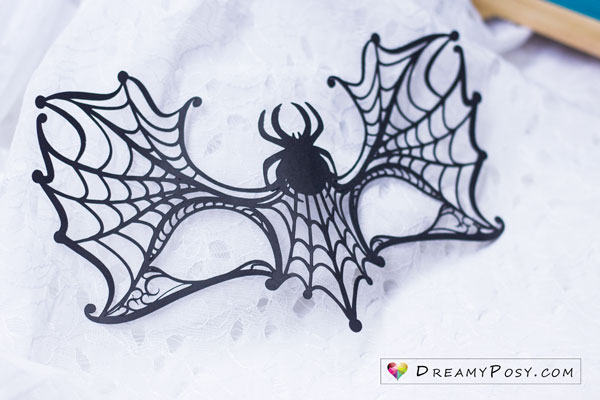 I cut this Halloween mask in just 6 minutes.
If you want to buy this Halloween witch mask template, click here
Lots of love,
Ann.