Paper box templates, easy and quick
Making these little gift boxes from my paper box template and a cutting machine is never easier.
So quick and easy now. The Cricut will help you cut and score perfectly, you just need to fold and glue.
I still remember the first time I received a small and beautiful gift box like this, with full of little candies.
Then I understand how sweet this box could earn you.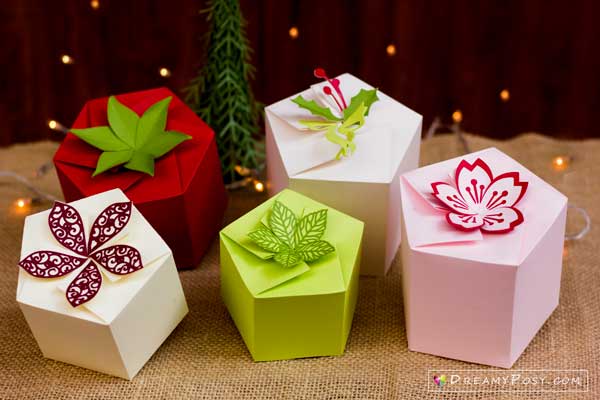 Here is the tutorial and templates to make paper boxes by your scissors.
Tutorial to make paper box with Cricut.
Step 1: Upload the SVG template to Design Space
Remember to chose the score line and set it as Score lines.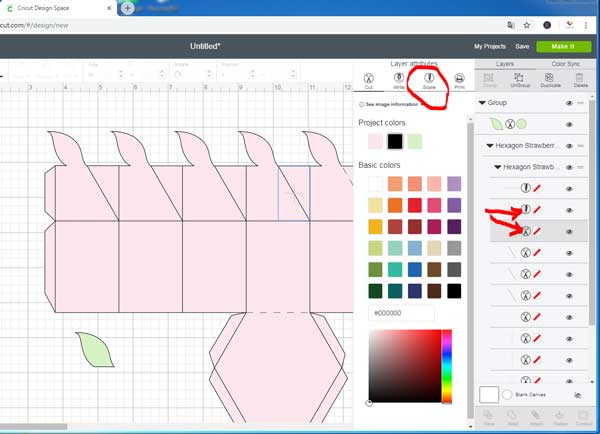 Step 2: Attach all the lines and shape together
Holding Shift key to select all lines and shape, and click Attach.
Then click "Make it"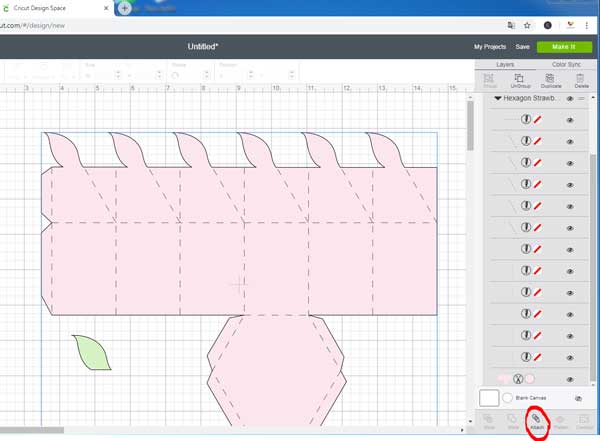 Here you will have a preview on the size of the box on your mat. Then click Continue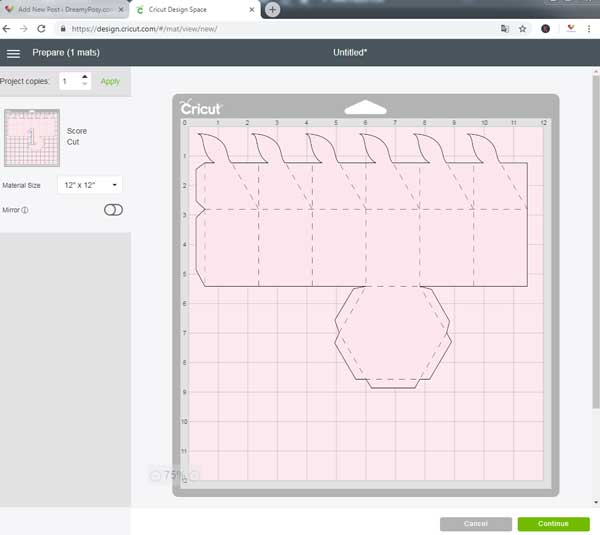 After selecting the material set, Cricut will remind you to load the scoring stylus and blade.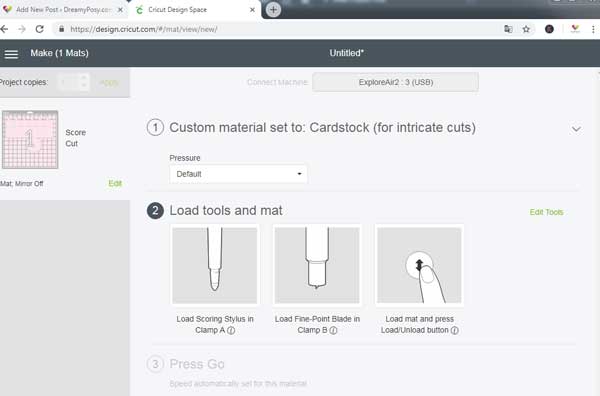 Just press Load and Go, and the Cricut will cut the template for you.
Step 2: Use the bone folder or ruler to burnish the folded score lines.
Burnish the score lines perfectly, making sure they have been creased well, so that the "lid" will sit lower and close tightly.
Step 3: I just use the White glue with the help of a small water brush.
And here are the collection of these little boxes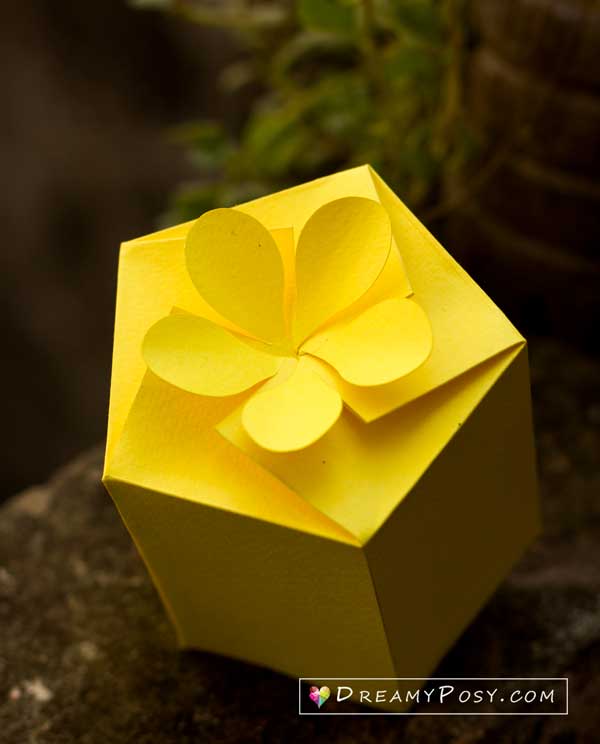 Let's the Cricut cut and score. You just fold and glue it as simple as this.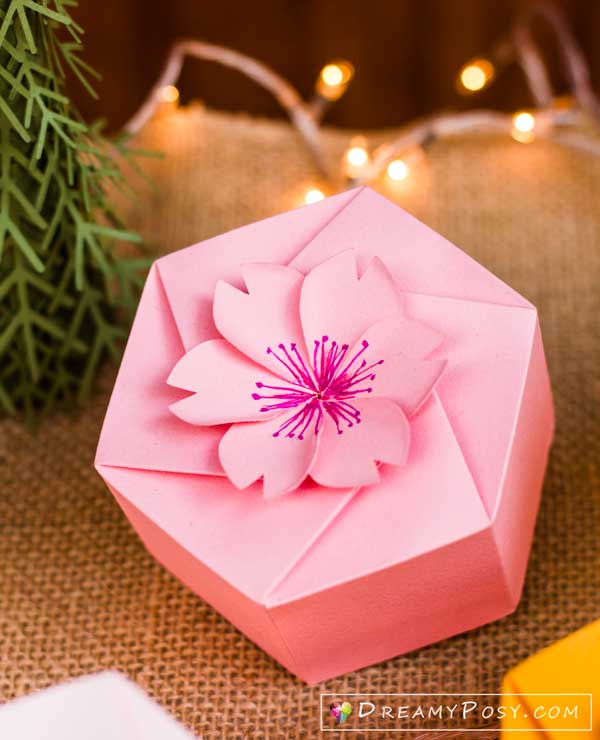 Or add a little hand paint for the Sakura center with a small pen like this.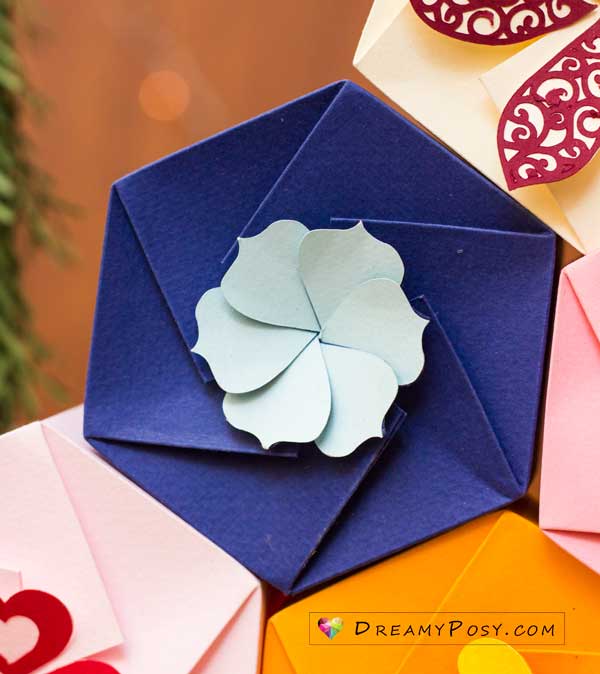 Or glue other color petals on top of each petal.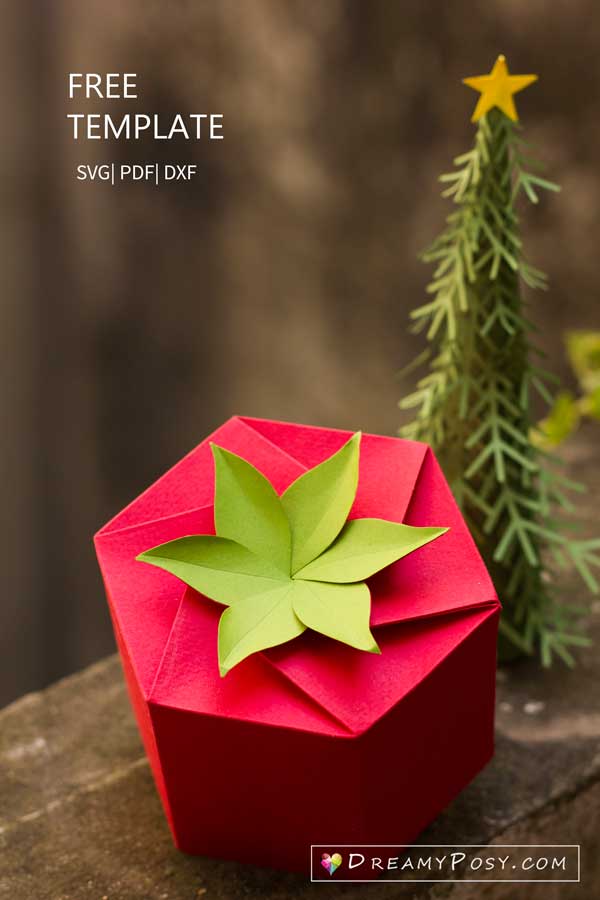 and add a little score and curves to the leaves.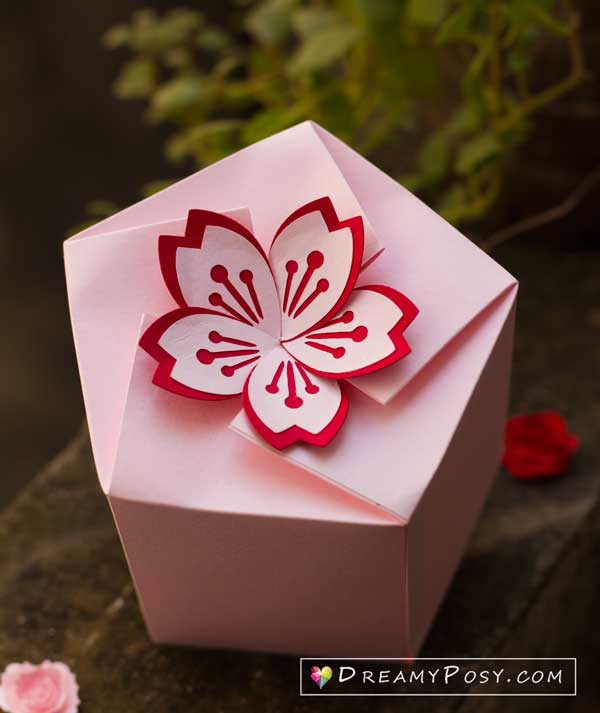 or glue some other petals under the cut-out petals…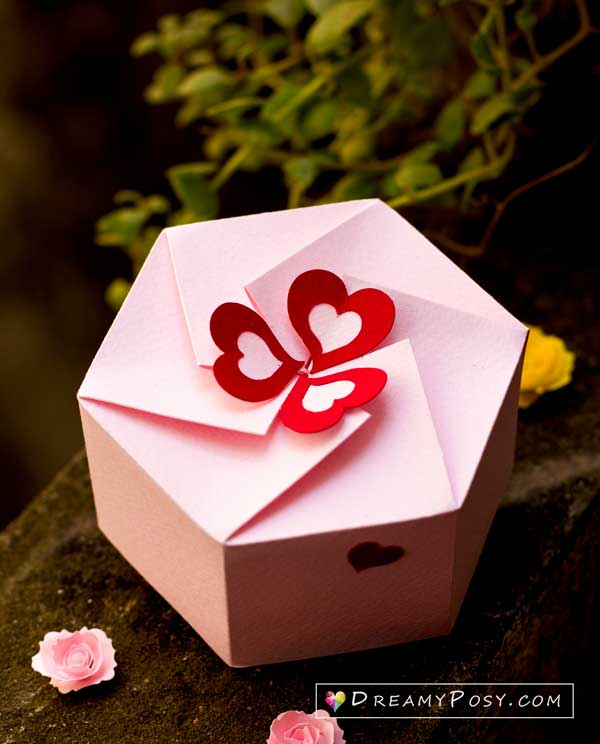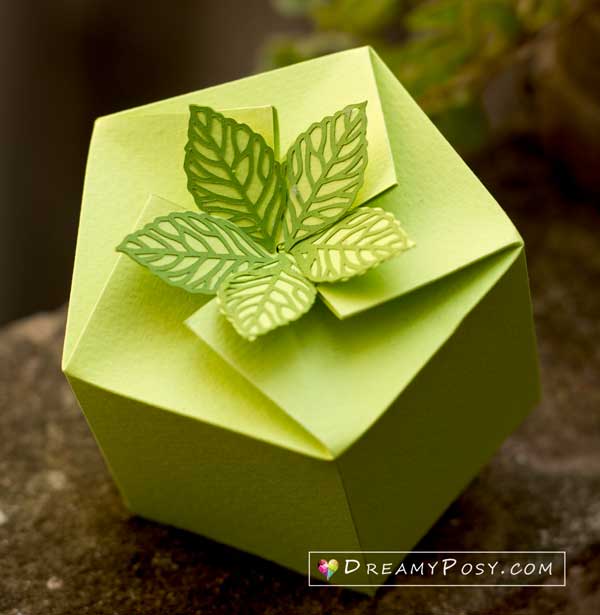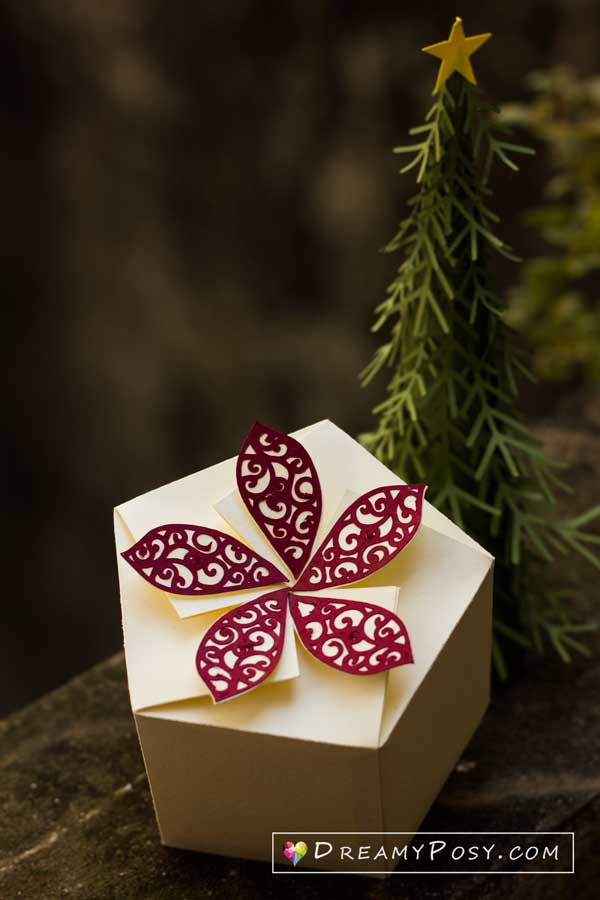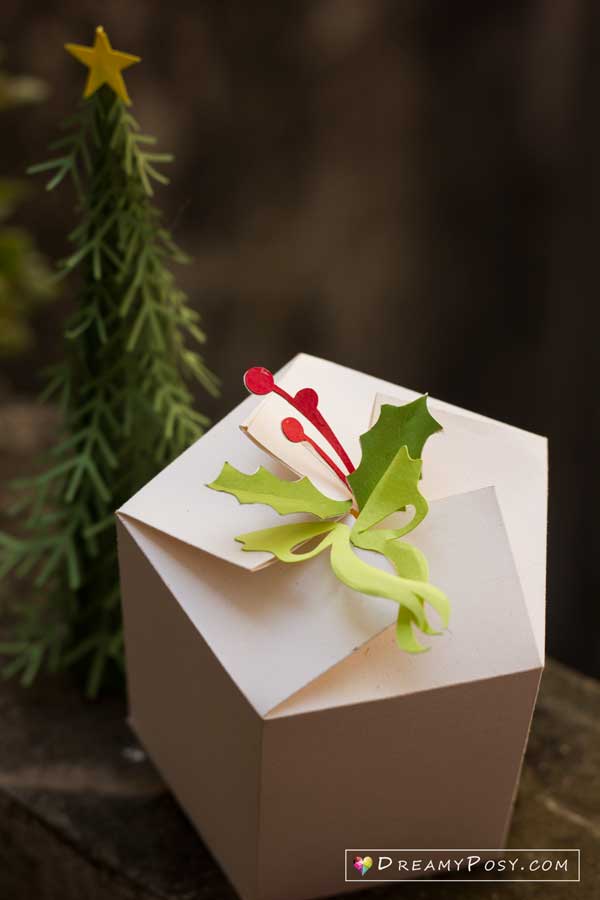 The materials needed to make these paper boxes
(Affiliate links included)
1. 65lbs (180gsm) cardstock (This cardstock is so cheap, highly recommended)
2. Cricut Explorer and Cricut scoring stylus
3. White glue and a small paint brush
4. FREE templates for the strawberry box. ( DO NOT SHARE my templates directly. I earn my living from the ads on my blog. So please refer my blog link to your friend to get my free templates.)