Paper Cricut box templates, easy and quick
Making these little gift boxes from my Cricut box template and a cutting machine is never easier.
So quick and easy now. The Cricut machine will help you cut and score (optional) perfectly, you just need to fold and glue.
I still remember the first time I received a small and beautiful gift box like this. There were full of little colorful candies inside of the box. I will never forget that feeling for a dreamer like me, the feeling when you touched a little sweet dream.
Then I understand how this box could bring smiles to those receivers.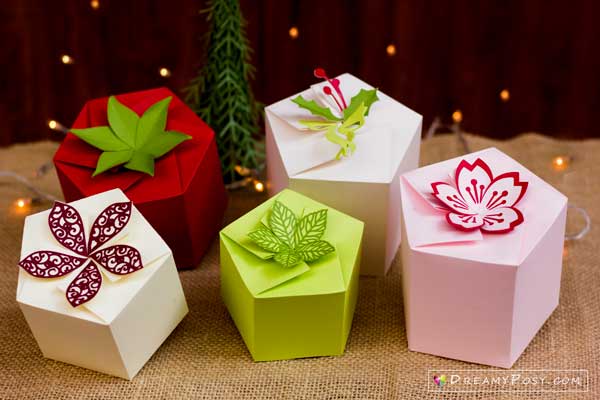 If giving the gifts is a story, the box and wrap are the experiences of that story. For many, the box is the main part. They are totally connected. So I think box-making should be worth spending more time and effort to turn into a fun way of leisure and love sharing.
We designed these svg cut files boxes quite a time ago and now we decided these will be free Cricut box templates.
As we found that templatemaker has offered so many great box designs already. He dedicated so many things to the crafts communities.
And the best part is that you could make your own designs by adjusting the measurements of the boxes.
You can find there are many kinds of cricut gift boxes: from basic paper box templates or some personalized candy boxes, wine box templates, bag templates.
Here is the tutorial and templates to make paper boxes by your scissors.
Tutorial to use Cricut box template
Step 1: Upload the SVG template to Cricut Design Space
Remember to choose the scoring lines and set it as Scored lines.
In Cricut Explore Air, remember to insert the scoring tool into the clamp A
In Cricut Maker, you can use scoring wheel.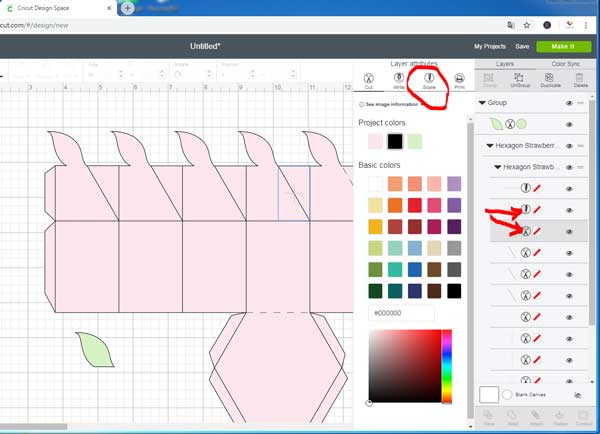 Step 2: Attach all the lines and shapes together
Holding Shift key to select all lines and shapes, and click Attach.
Then click "Make it"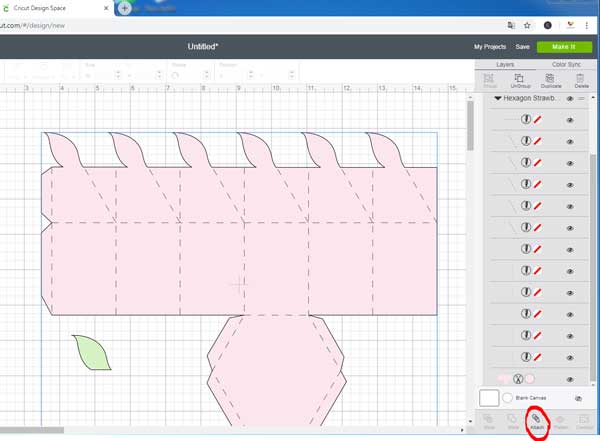 Here you will have a preview on the size of the box on your mat. Then click Continue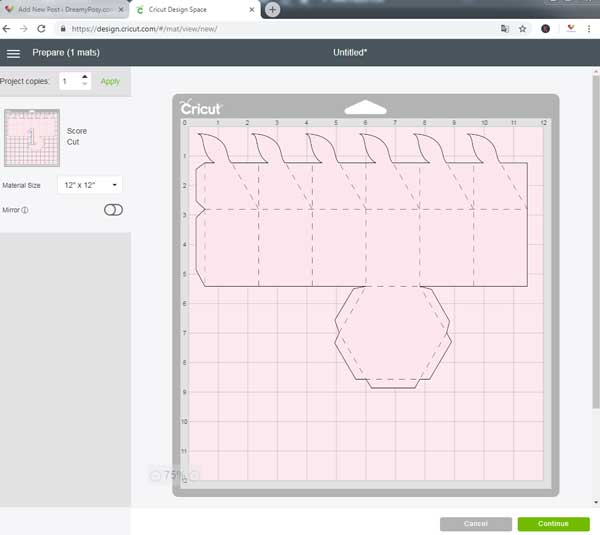 After selecting the material set, Cricut will remind you to load the scoring stylus and blade.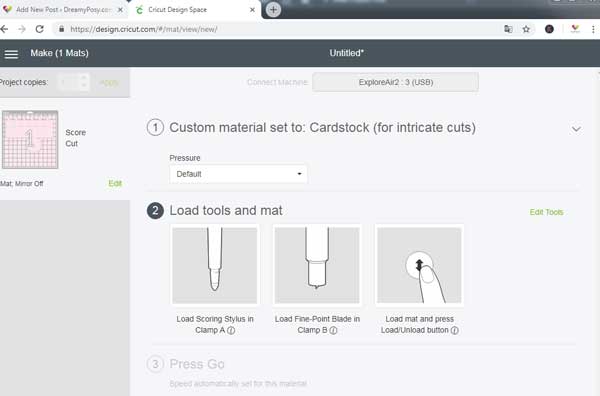 Just press Load and Go, and the Cricut will cut the template for you.
Step 3: Use the bone folder or ruler to burnish the folded score lines.
Burnish the score lines perfectly, making sure they have been creased well, so that the "lid" will sit lower and close tightly.
Step 4: Glue the boxes
White glue and double-size adhesive tape are both fine for these kinds of projects.
Hot glue gun is not suitable for this as it will leave some clotted glue there and can't get the best results.
But white glue is better and helps the box be more sturdy.
I just use a piece of a thick card to "paint" the white glue for the smooth surface of glue flaps.
And here are the collection of these little boxes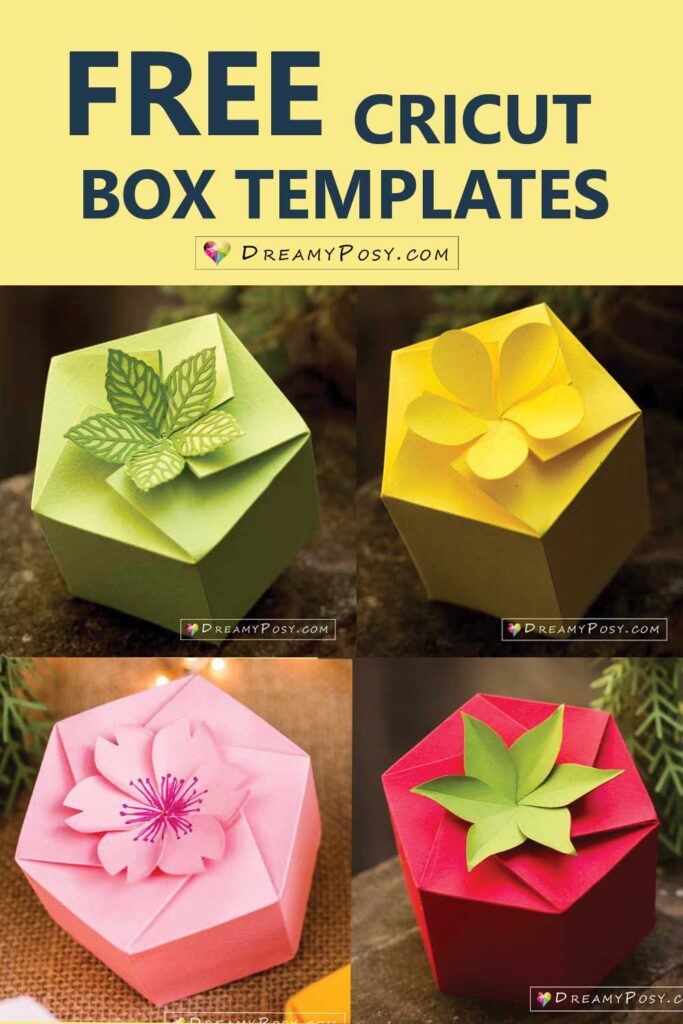 Let's the Cricut cut and score. You just fold and glue it as simple as this.
Or glue other color petals on top of each petal.
or glue some other petals under the cut-out petals…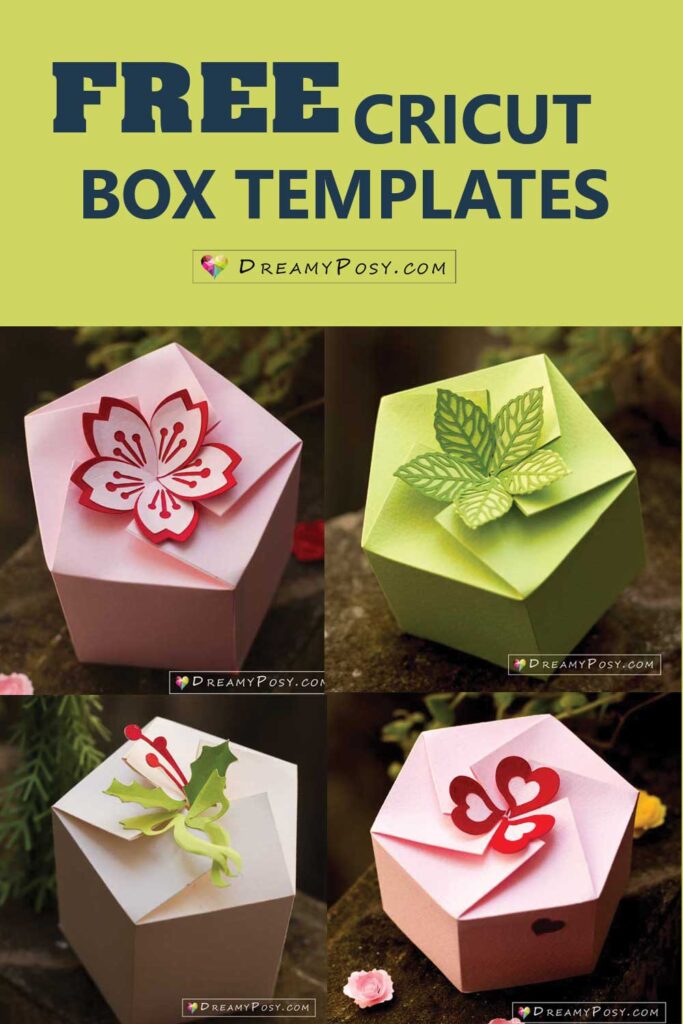 The materials needed to make paper boxes
(Affiliate links included, please find the details here)
1. 65lbs (180gsm) cardstock (This cardstock is so cheap, highly recommended)
2. Cricut Explorer and Cricut scoring stylus
3. White glue and a small paintbrush
If you're interested in those boxes, I'm sure you will like my new no-glue Cricut Valentine box templates below.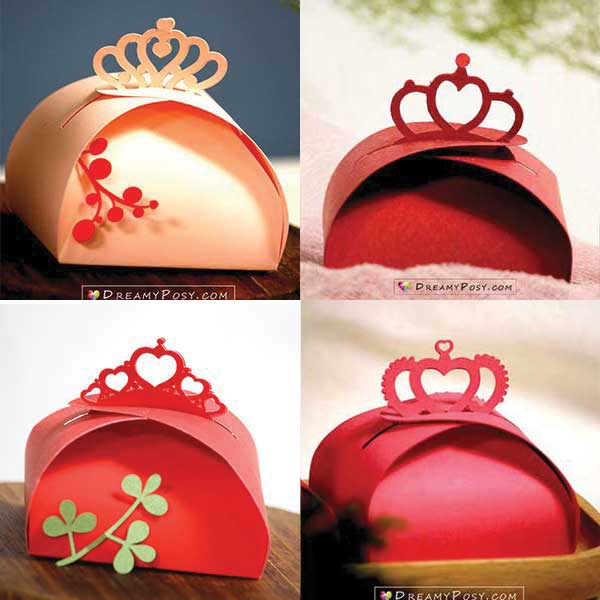 ( DO NOT SHARE my templates directly. I earn my living from the ads on my blog. So please refer my blog link to your friend to get my free templates.)
Happy craftings,
Ann.