How to make paper boutonniere, FREE template
DIY paper boutonniere is so easy, so beautiful, made from simple materials and you could keep it for years. Why not make this as the DIY wedding flowers.
Fresh wedding flowers may be fragrant, but these beautiful DIY paper flowers will last a lifetime.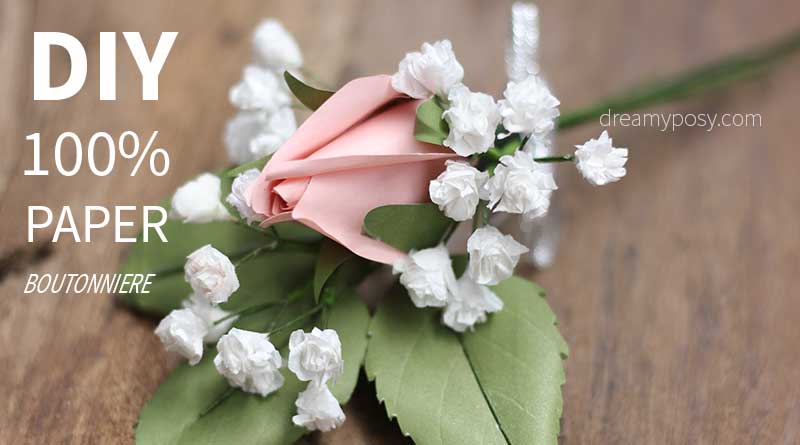 And you know what, this boutonniere is perfect match with this bridal rose paper bouquet tutorial.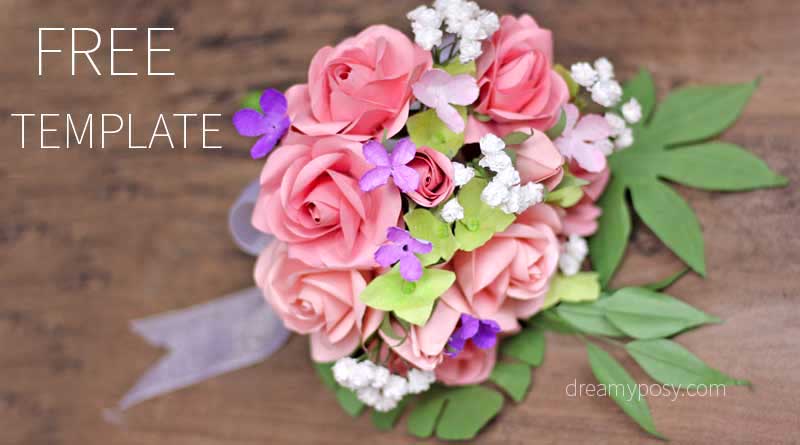 The following image will help you know some several steps of making this, pin it for your use later.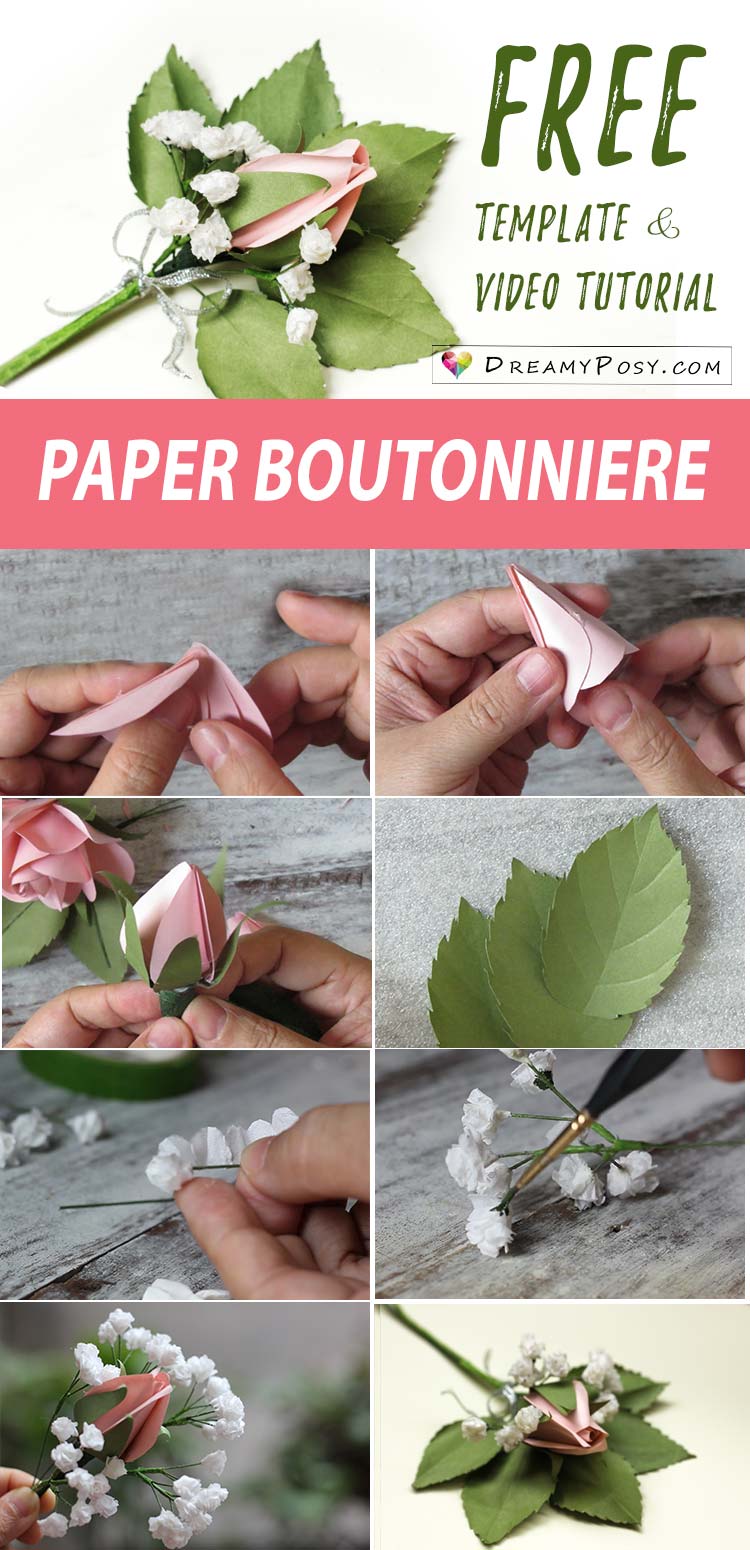 Step by step instruction to make paper boutonniere:
 Prepare color construction paper and facial tissue paper
 Learn how to make easy paper flowers with a4 paper, the full instruction start at 5:39 of the following video tutorial
For the Baby breath flower, please find the step by step instruction in the following video tutorial. So easy, too 
Then simply wrap these with floral tape or ribbon and add a little cut bow on. Voila!
Actually, this is a suggestion for a paper rose boutonniere, but you could DIY any kind of flower you love.
You could DIY  paper Daffodil, Daisy, Zinnias, Carnation, Gerbera Daisy, Poppy, Peony, Ranunculus, Gardenia, Lisianthus… Please let me know if there's another flower you love but I have not made tutorial yet.
What you will need to make paper boutonniere:
Color paper with your favorite choice (less than or equal 80 gram per square meter, printer paper is 80gsm)
White glue
Glue gun
Scissors
We provide completely free templates and tutorials on this blog, and work hard to earn our living from the advertisements you see on each page. Kindly help by sharing our posts and pictures with your friends, but please do not share our templates directly. We really appreciate your support and look forward to your requests and comments.
With lots of love,
Ann.