2D and 3D Angel Template printable (Super Easy Christmas Craft), PDF|SVG files
Looking for a unique Christmas craft? Check out this tutorial on how to make paper angels from the angel templates collection. With just a few simple materials, you can create beautiful angels as great gifts and decorations.
This angel craft is super easy and it's definitely for your child's craft or your last-minute Christmas craft. It's so much fun, believe me.
When we say it is for kids of all ages, we mean including the child within yourself, lol.
You can easily print our free angel pattern and let your children hand-cut and finish it in no time.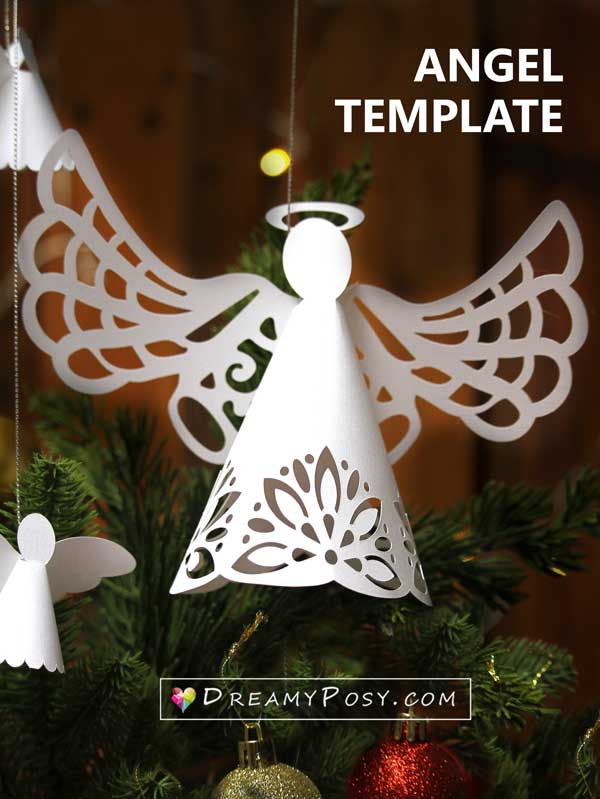 This beautiful intricated cutting angel is the perfect way to bring some love and cheer to your home. With her wide wings and delicate designs, she's sure to bring a smile to anyone who sees her. Give her to your own personal angel who brings you love and joy.
Both of us tried to design an angel ornaments collection, but finally, I found that the design from MIM is much better than mine. He spent so much time designing so many versions of the paper dress and the wing shape to make such a powerful angel.
So we decided to only launch MIM's design at this time and my simple angel design is for free.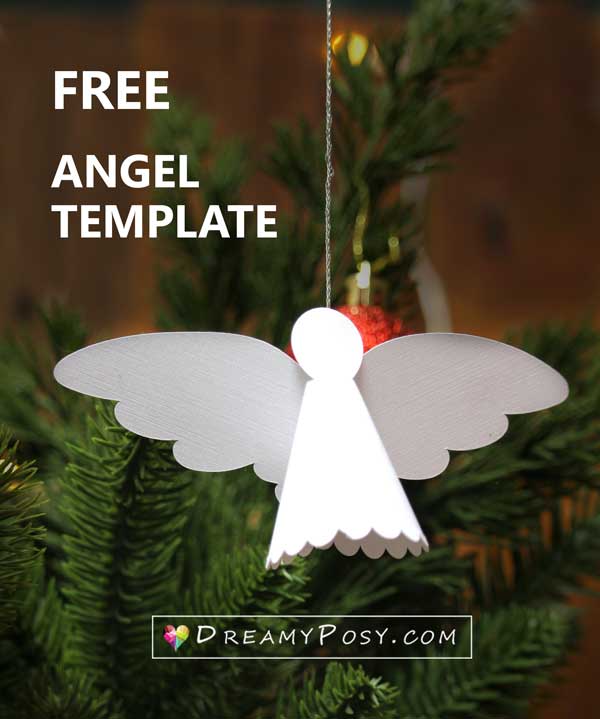 Angels are pure, peaceful, and loving creatures. Give this Christmas ornament to your favorite relative who would appreciate adding even more peace and love to their Christmas tree.
If your Christmas tree is already overflowing with these angel ornaments, gift an angel to a beloved relative or friend. They will be sure to appreciate the gesture and think of you every time they see it.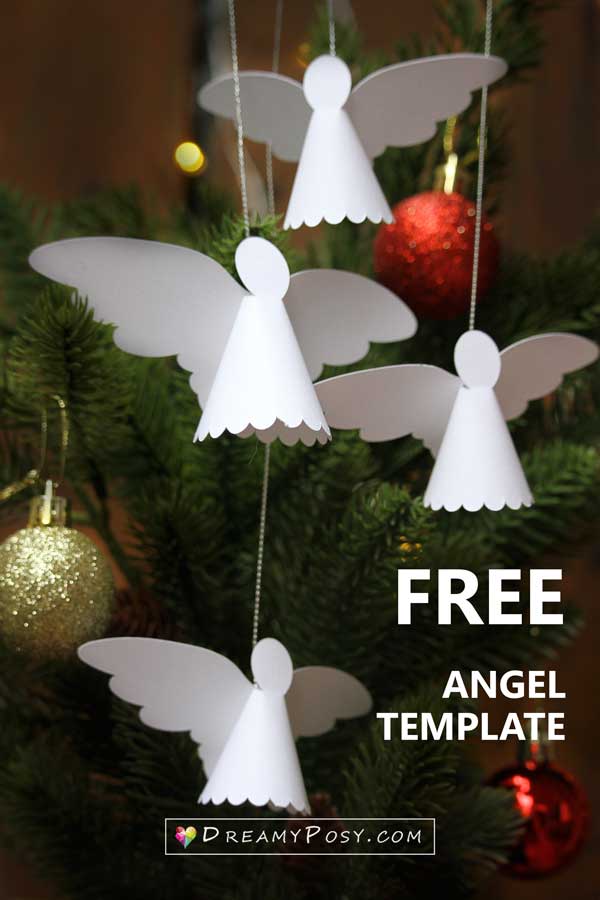 Video tutorial to DIY angel ornaments
Step-by-step instructions to make these angel ornaments personalized for Christmas tree
For the free angel template, you can print out or just trace the image and hand-cut the printable angels from construction paper, writing paper or cardstock. You can enlarge the file to make the angels with different sizes. Please remember to use thicker paper for bigger size angel crafts.
For the intricate cut-out template, we have both SVG,DXF cut file and PDF files, but we would recommend using cutting machines like Cricut or Cameo, Scanncut machines.
The angel has a dress and 2 wings. You need to make a cone shape for the dress by inserting the two slits on opposite sides of the template together. The wings and the head will auto-pop up at the top of the angel.
Tie a bead to the end of a piece of string.
There are 2 small holes at the back of the head and shoulders. Insert the string into these 2 holes to secure the wings together without glue.
Hang the angle to your tree as the DIY Christmas ornaments.
That's all.
Before leaving, please check out our Christmas crafts templates.
Here are the angel templates
Please use the below picture for your hand-cut template.
Allow us to use a watermark on the picture to protect our designs, as we know, sooner or later, our logo will be removed and it will be spread all over the internet. Some guy event could sell it on Etsy. This happens with our free templates all the time.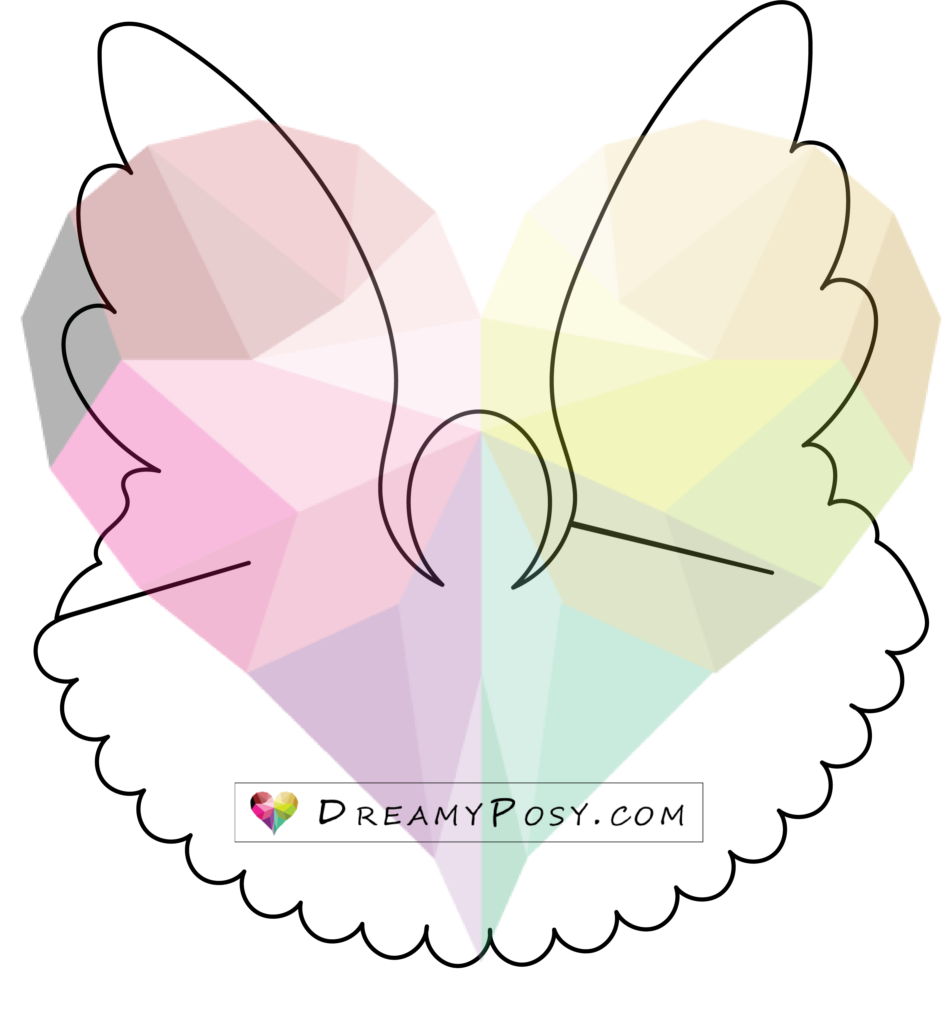 Note: These free printable angel printables are for personal use and for non-commercial use only.
Thank you and enjoy,
Ann & MIM.