How to make a 3D heart frame, free template
This paper 3D heart frame is perfect for a wall decor craft. Giving it to your lover would be a cuddle gift idea, too.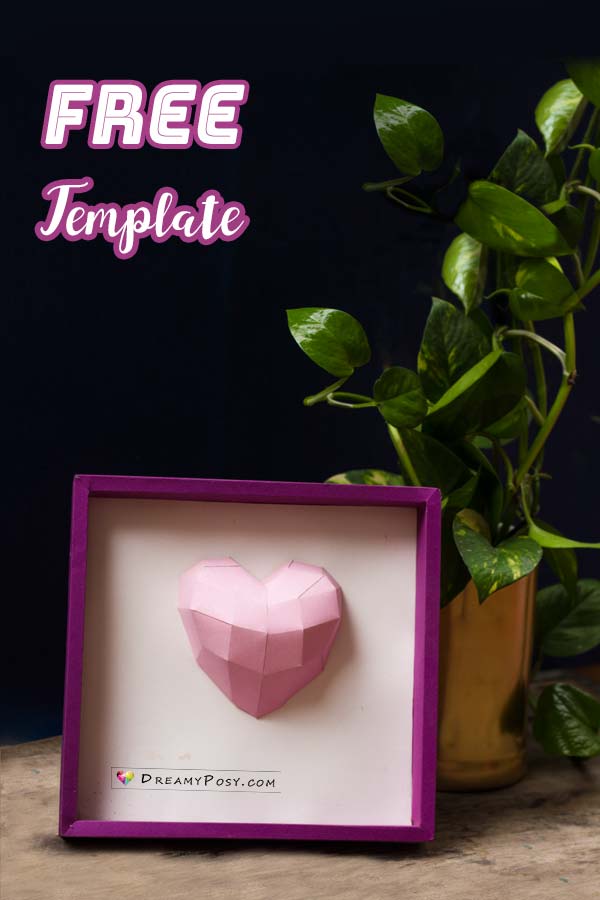 Video tutorial to make paper 3D heart frame:
Step-by-step instructions to make a 3D heart frame:
Grab the cardstock, quick dry glue, and scissors. You could use various kinds of cardstock: glitter, gloss gold…
Download and print out the free templates for the haft heart and the frame.
Cut, and fold with the help of a ruler (in my new tutorial to make 3D high heels)
Glue the tabs which have the same number ID together, to form the half-heart shape. White glue works well on normal cardstock, but UHU glue is used for glitter/gloss cardstock.
For the template for the frame, I reused the frame template in the mini rose frame here. But I use the white glue this time, instead of 2-sided adhesive tape as I found that my 2-sided adhesive tape is not stable later time.
Glue the frame to the base cardstock and then glue the half heart to the center of the base cardstock.
What you will need to make a paper 3D heart frame:
Scissors
Scoring tool (dried-out ball pen or the dull side of a craft knife)
Ruler
Quick-drying white glue or UHU glue
A needle or a syringe will help you glue neatly.
DreamyPosy.com's template for the half-heart 3D template. Please remember that I printed to size A5 paper size to make these 3D hearts.
You might like to make the full 3D paper heart template, enjoy!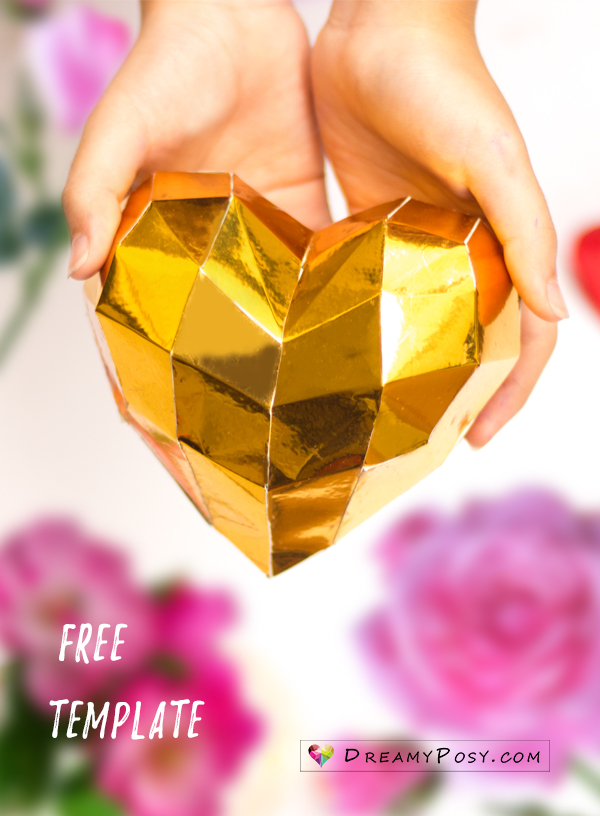 We provide completely free templates and tutorials on this blog and work hard to earn our living from the advertisements you see on each page.
Kindly help by sharing our posts and pictures with your friends, but please do not share our templates directly.
We really appreciate your support and look forward to your requests and comments.
See more >> 50+ Free heart printable patterns
Loves,
Ann.