Zinnia cardstock paper flowers tutorial and template
Cardstock paper flowers are stiff and hold up over time.
Since most high quality cardstock now are acid free, you could preserve the cardstock color paper flowers by displaying them out of sunlight or strong light, as well as framing them behind conservation glass, like a shadow box.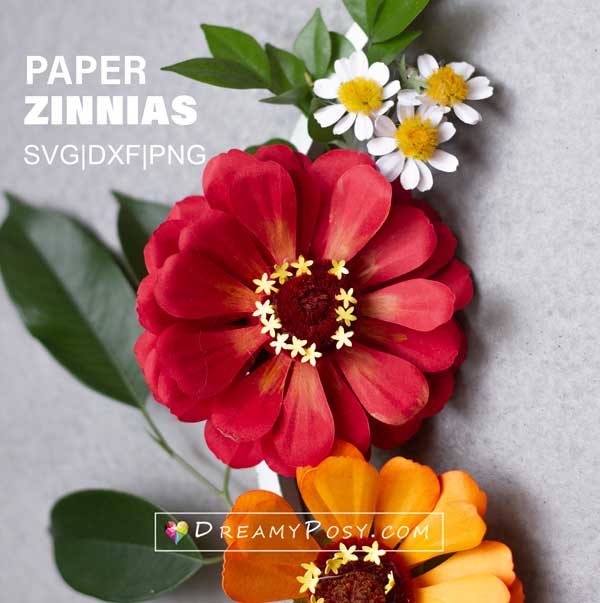 Moreover, making cardstock paper flower is quite easy. Just let the machine cut the petals, and all you have to do are adding some curves and glue, by some very simple tools.
Here are the simple materials and tools that I am using (affiliate links):
Glue gun and glue stick
Cutting machine or scissors
Colors (ink, pastel chalk, oil pastel, watercolor, acrilyc) (optional)
Dauber or sponge (optional)
Pipecleaner (optional)
And here are the simple step by step to make cardstock paper flowers:
Step 1: Cut the template by machine or by handcut.
The template is more than 3″ and the final flower is less than 3″.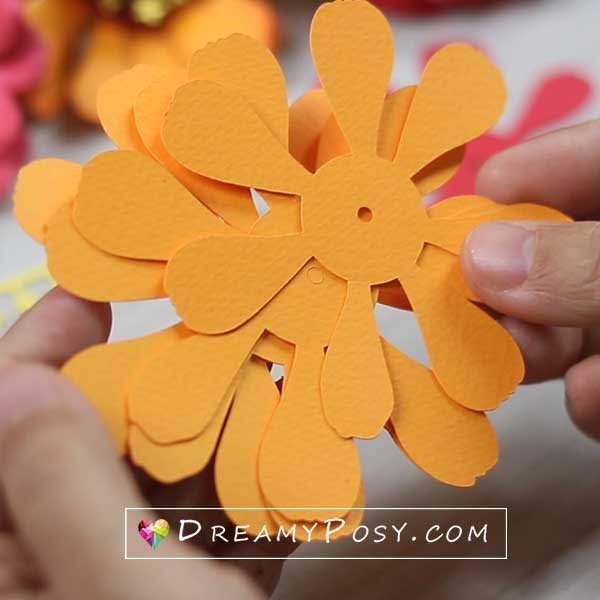 Step 2: Add curves to the petals.
The detailed technique for this step is be shown clearly in video tutorial.
It's so quick and easy.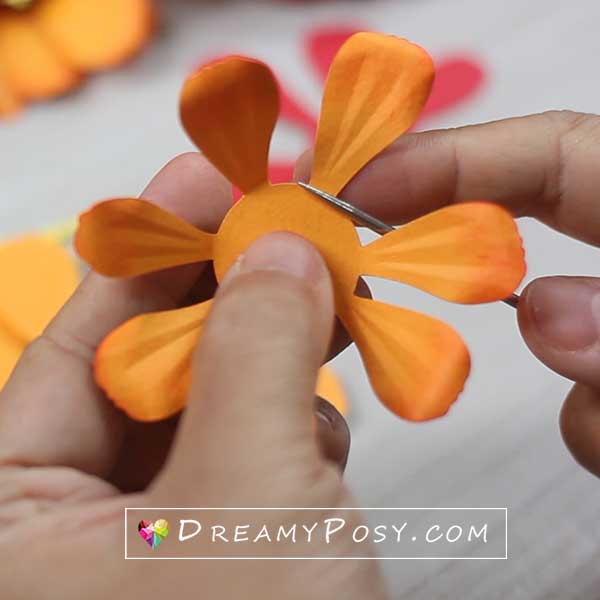 Step 3: Make the stamen
I made the stamen from pipe cleaner. But I also include the stament template in case you want to make it from cardstock.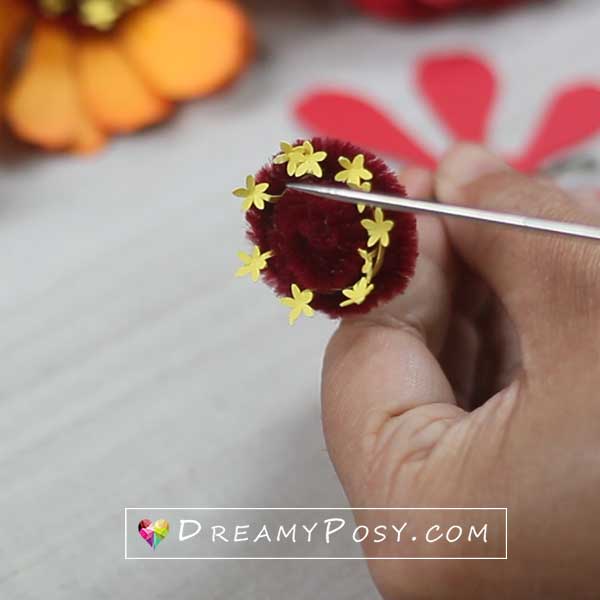 Step 4: Glue the petal layers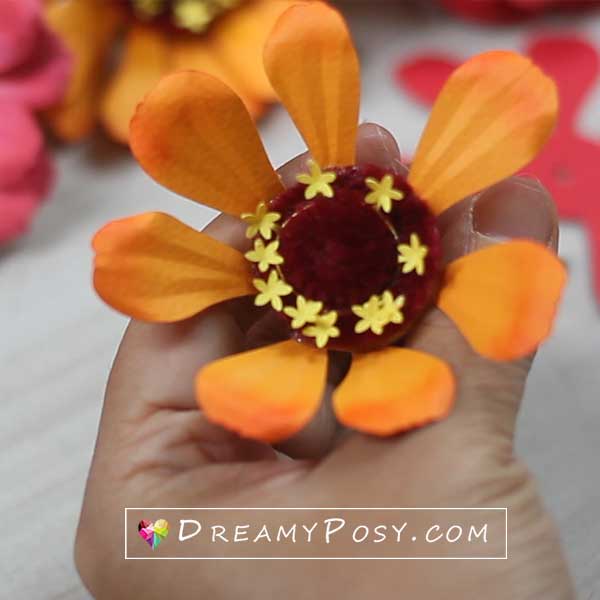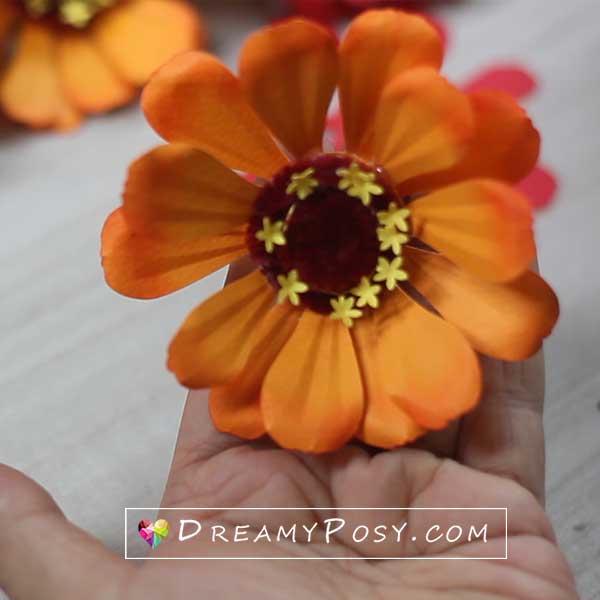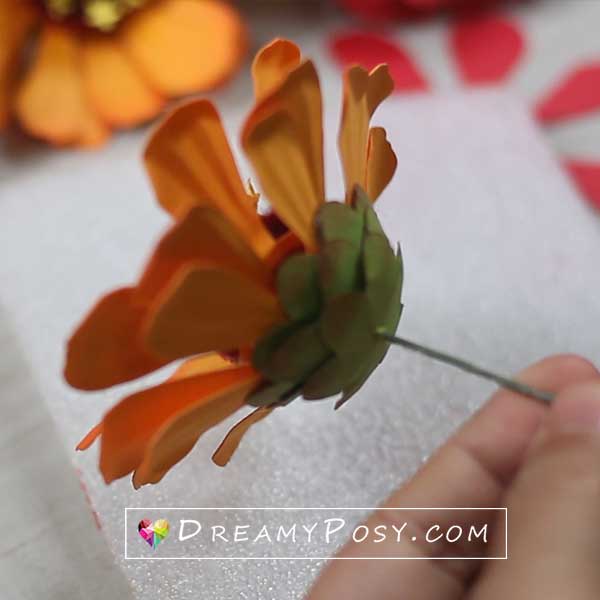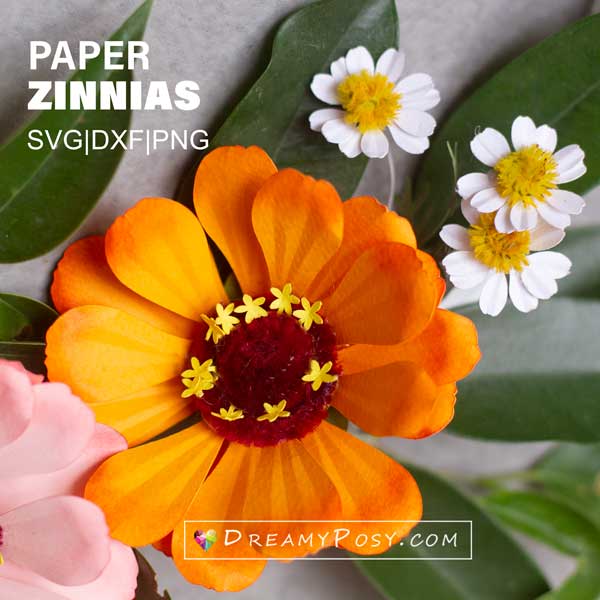 There are 2 set of flower petals that you could see in below picture.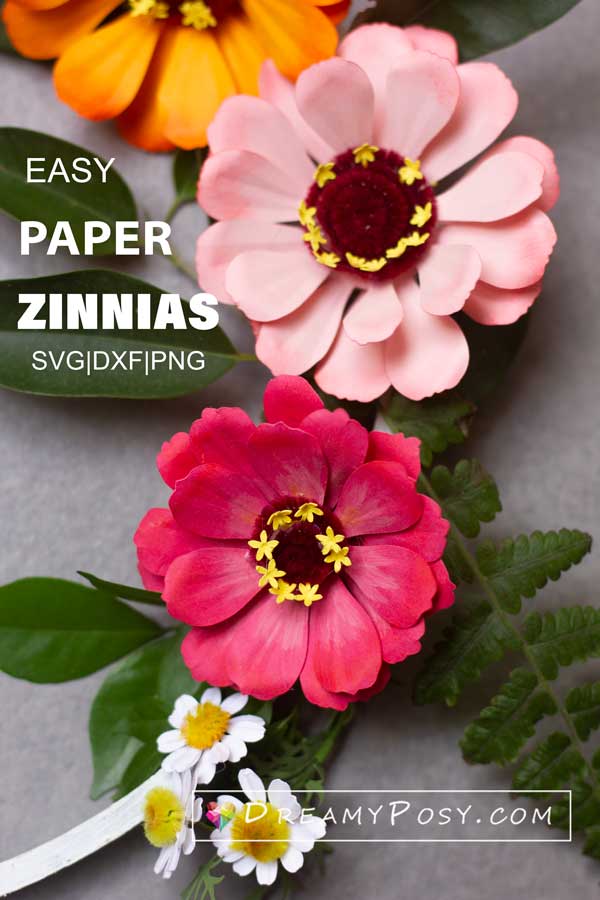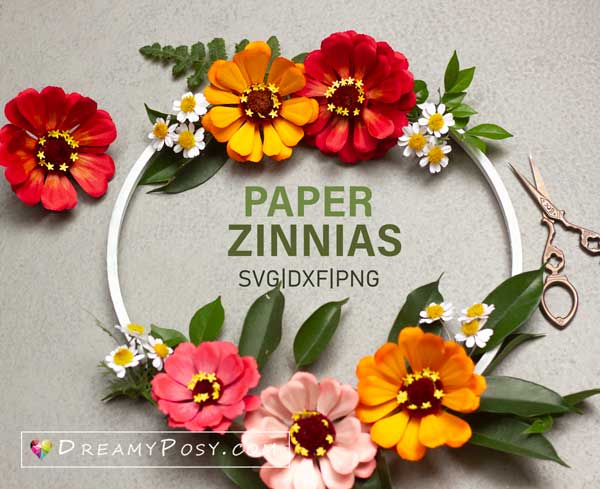 The template, in SVG|DXF|PNG format, includes
2 set of Zinnia flowers, for 2 different styles
yellow tiny flower in the stamen
The brown rolled center (alternative for pipe cleaner)
3 sepals
leaf