How to make paper 3D heart, free template
How to make a paper heart, a real 3D paper heart, a paper 3D heart, an origami heart. How to make a 3D heart out of paper step by step.
Whatever it calls, this 3D heart is perfect for your Valentine's Day, your proposal day, your BIG day…
Really simple craft tutorial with my free template. It's so easy to make your own paper heart, from very simple materials.
All you need is some paper, scissors, and glue.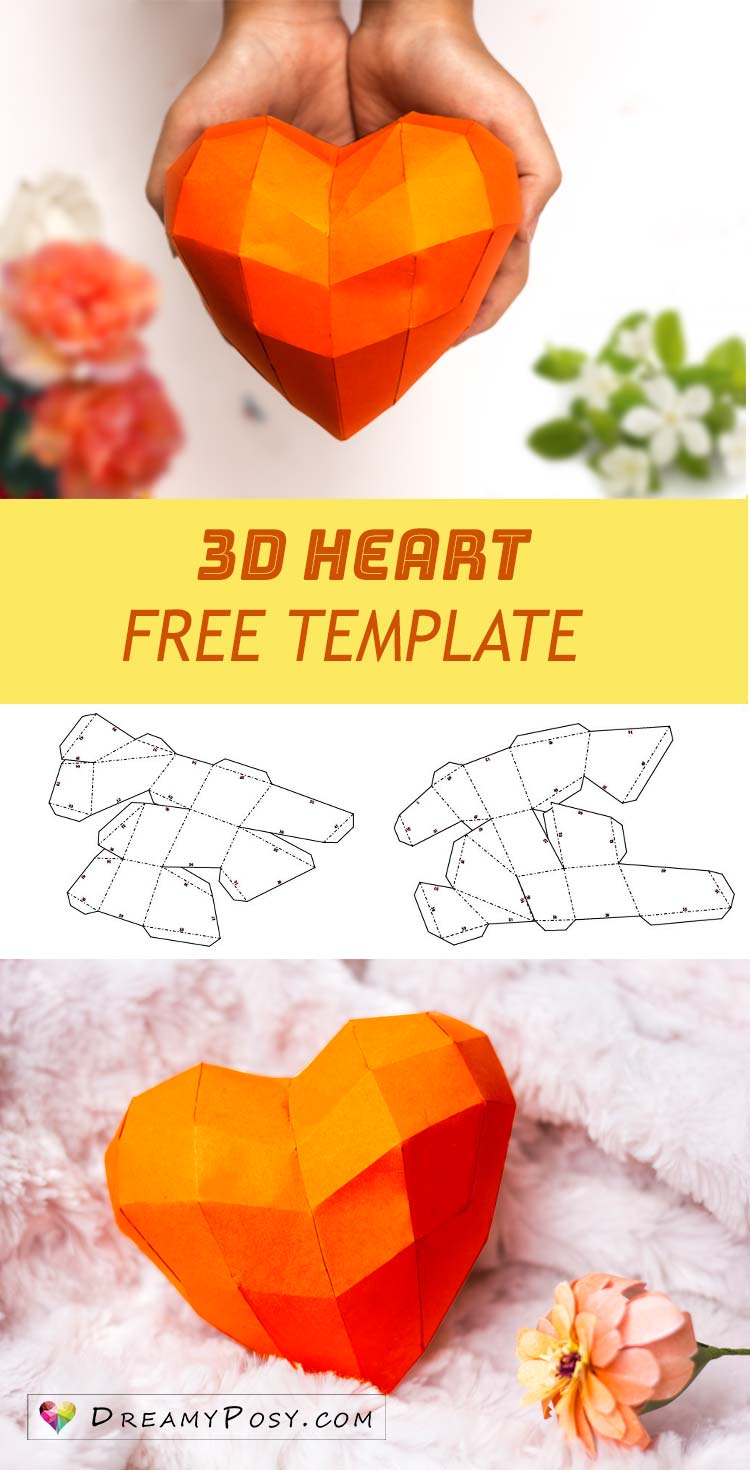 Step by step video tutorial to make the 3D heart paper:

This paper heart is a cuddle and unique DIY decor or gift for your besties.
Step by step instruction to make a paper 3D heart:
Grab the cardstock, quick dry glue, and scissors. You could use various kinds of cardstock: glitter, gloss gold… You could make your giant heart model from this template, too, just use much heavier paper (cardboard).
Download and print the free templates on the A5 size cardstock, from 160gsm to 220gsm. You could print it on the larger size of paper.
Cut and fold with the help of ruler ( find my new tip and technique in my new tutorial to make paper high heel)
Use a syringe to glue the tabs which have the same number ID together, to form the 3D heart shape. White glue works well on normal cardstock, but UHU glue is used for glitter/gloss cardstock.
You could leave 1 tab unglued to open and put a piece of paper of your love message in the heart model.
By changing your size, paper texture, paper color, embellishments and whatever you could think of, you would have your own style heart.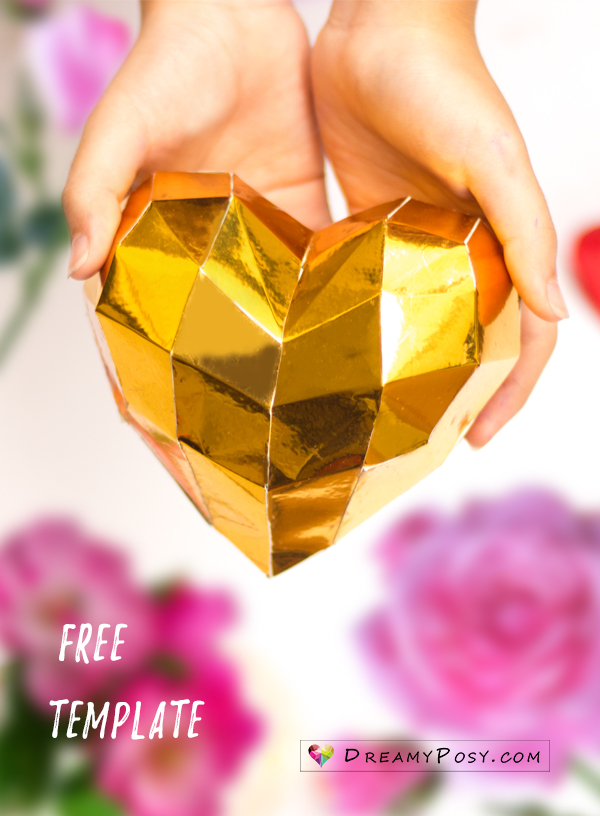 You might like to make a paper heart frame, please go here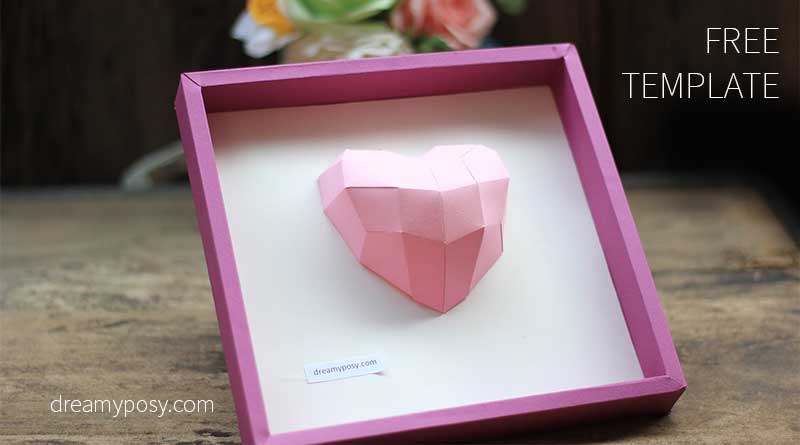 or a Heart box with free template: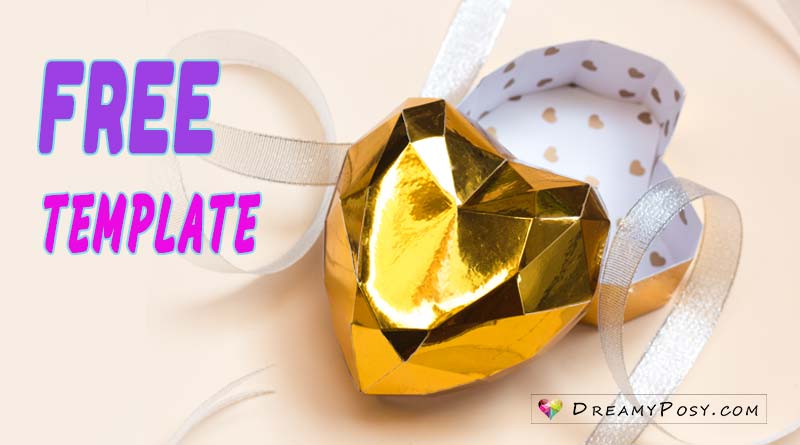 What you need to make paper 3D heart box:
Please remember that I printed A5 paper size to make these 3D paper hearts. Pls scroll down to the end of the post to get it.
Loves,
Ann.