How to make 3D paper gems, FREE template
Making these 3D paper gems with my free templates and step by step tutorial.
Got inspiration from beautiful diamond shapes, this collection designed and share for FREE for paper gem maker.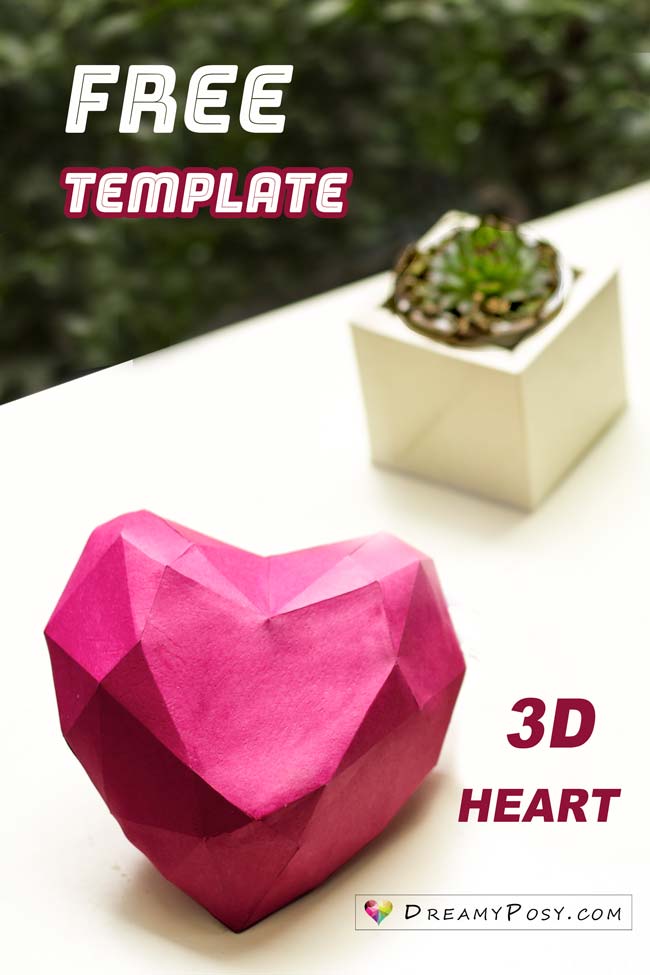 Video tutorial to make 3D paper gems:
Step by step instruction to make paper gems:
Download and print out my free gemstone templates on cardstock, 180gsm to 220gsm. If you want to make giant gems, consider using cardboard.
Cut the template with scissors or x-actor knife
Score and fold the dotted line with the help of a ruler and dot nail tool (find bellows in material list).
Glue the tabs with same number ID together. I use glue stick on thin paper like copier paper (small size gems), white glue on cardstock, UHU glue on glitter cardstock and a glue gun for cardboard (giant size gems).
Just try to be careful with your cut, score, and fold, your final works will be perfect.
All of these printable gems are originally designed for A4 size paper. But you could change the size of paper A3, A4, A5, A6….in the printer setting. I made these gems from A5 size paper, except the orange one from A4 size. It could be a giant gems collection for your windows display or a tiny and colorful hanging on your empty wall.
Here are some ideas for your decoration purposes:
Hanging these on your wall or windows.
Glue it with some sticks for your desk decoration.
Put it on a trunk with gold chains, pearl chains to have a giant treasure
You can change the color to have your own style
… and I would love to hear from you any other suggestion.
>>>> PIN ME <<<<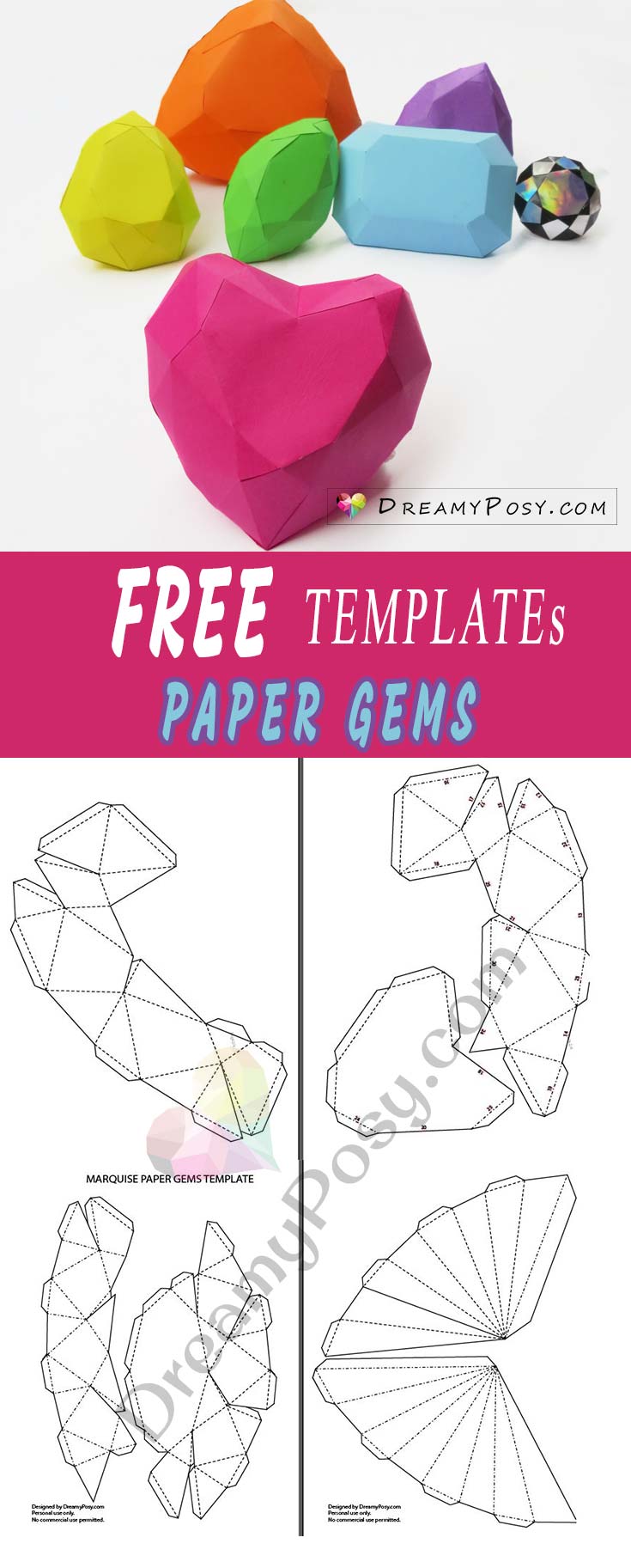 You might like to have a look at Giant Diamond ring tutorial, please click here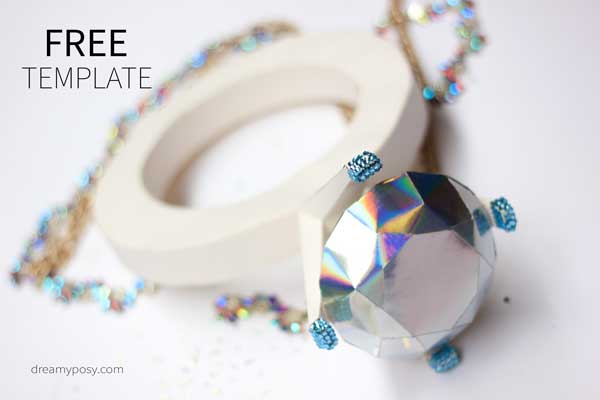 or click here for the Paper heart template: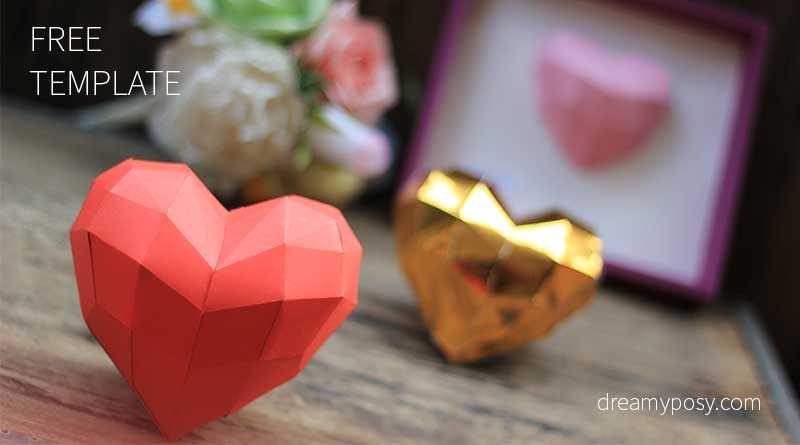 I did so many versions to have the last one, for all of these gems shapes.
Although I have checked carefully, I think one template was missing just 1 flap, that I could not find out yet.
I really appreciate if you could try and let me know where the mistake is.
You will need to make 3D paper gems: