How to make a 3D paper shoe, Free template
Give this 3D paper shoe to your girl and ask her to be your Cinderella! Or make one for yourself to use as a jewelry box.
And you know what? Just 1 sheet of paper is required. And, as usual, our free template and step by step tutorial will guide you through the process.
Video tutorial to make paper 3D high heel shoe:
Step by step instruction to make 3D paper shoe:
Print out the template on your favorite sturdy paper. It could be watercolor paper, color cardstock, or glitter cardstock or even printer paper.

I used the glue stick for watercolor paper and printer paper and use UHU glue for glitter cardstock.

Cut out the template along the solid lines and score the dotted lines.

Pay attention to the mountain fold (dot-dash) lines and valley fold (dash) lines. Use a ruler to help with folding.

Note the tabs and numbers inside the shoe. And glue the same number tabs to one another using quick dry glue for the fastest result.

The second page of the template is the shoe lining. Choose a paper color for the liner that complements the shoe surface for a gorgeous look. As an alternative, use spray paint or acrylic paint/nail polish to color the entire shoe or just the liner.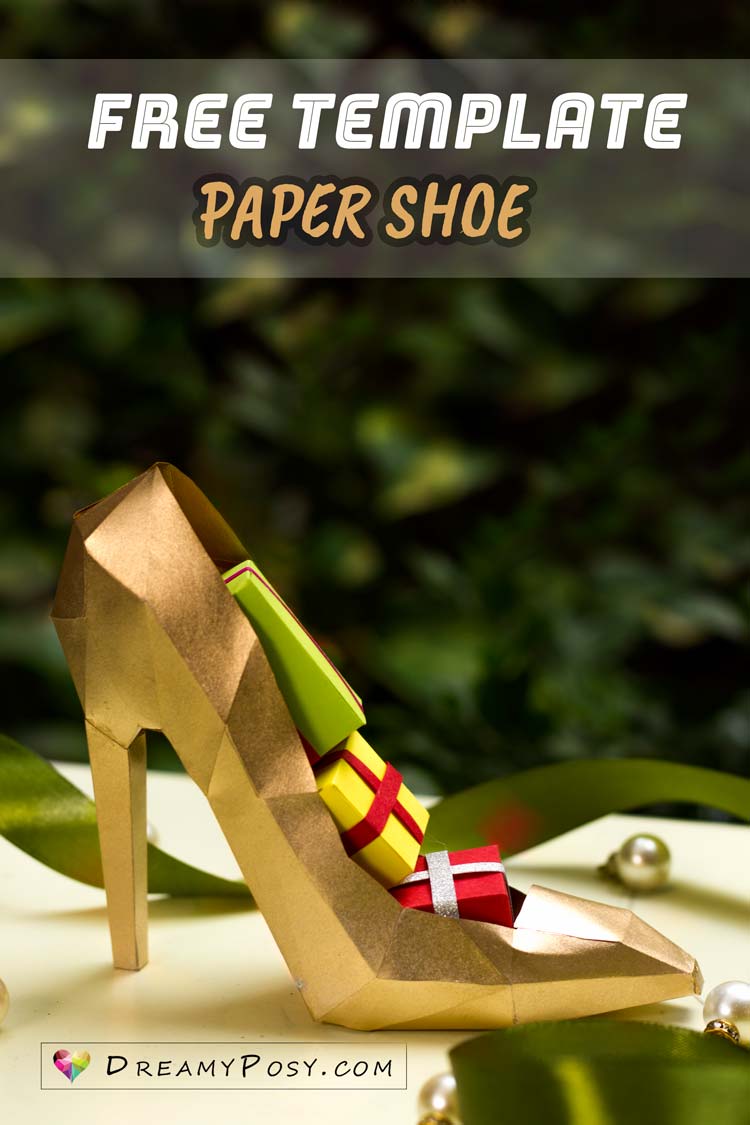 The above paper high heel shoe was just made from printer paper and then covered by a gold spray paint.
I found that the tabs were hidden successfully that you don't need to make liner inside.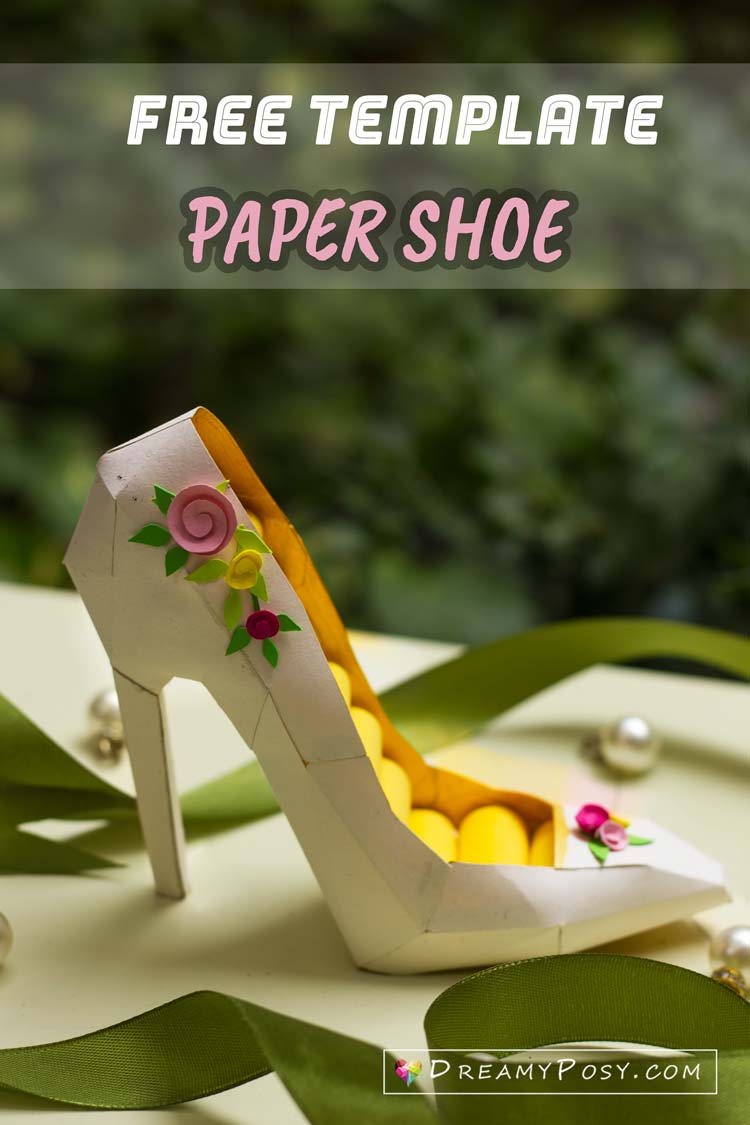 And the above shoe was made from watercolor paper 180gsm. For the printer paper and watercolor paper shoe, I used white glue.
Because white glue melts in water, you could easily get the white glue in the syringe.
Just put the needle of the syringe in a cup of water whenever it gets dried.
If you love this, pin the following image for later use.

Materials needed to make 3D paper shoe:
(affiliate links included)
Glue stick
Syringe or needle
Scissor
A ball pen that out of ink for paper scoring.
DreamyPosy.com's high heel TEMPLATE
As you might know, we provide completely free templates and tutorials on this blog, and work hard to earn our living from the advertisements you see on each page.
Kindly help by sharing our posts and pictures with your friends, but please do not share our templates directly.
We really appreciate your support and look forward to your requests and comments.