DIY Paper snowflakes from SVG templates.
Paper snowflakes from SVG templates are so beautiful because the presided floral cut-out details and the stiffness of the cardstock.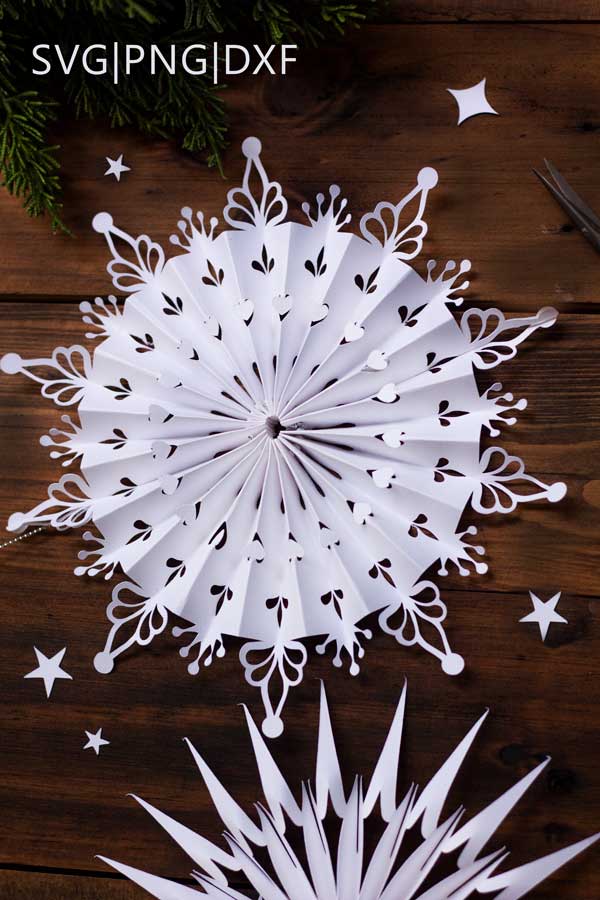 Here is the video tutorial show you how easy to make these stunning 3D snowflakes:
Materials you need to make these paper snowflakes:
All you need are:
The cutting machine with score tool.
Cardstock
Glue or double side tape.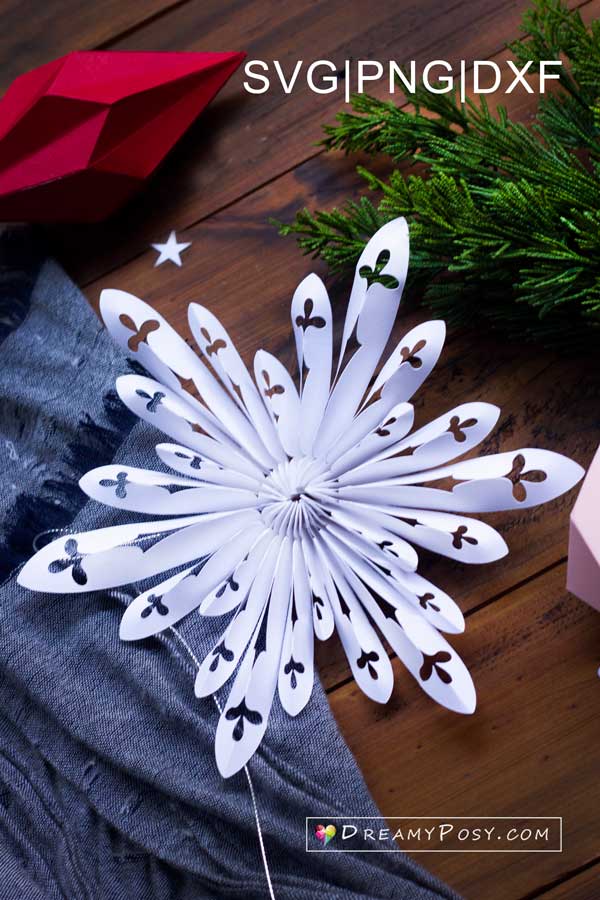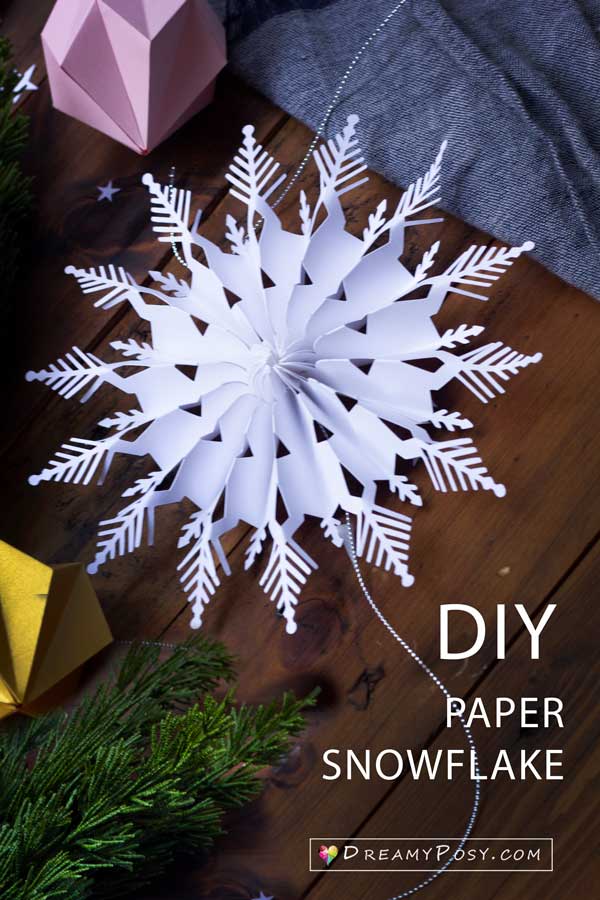 Step by step instructions:
Step 1: Cut the templates
All the templates are designed for small and large size. It means each template has 2 size items.
The largest size of the paper snowflakes is 22″-23″, as the biggest template is designed for full of the 12×12″ cutting mat.
Please choose the heavier cardstock for larger sizes.
I used 65lbs cardstock for all of these 8″ sizes.
In Design Space, please remember to set the fold lines to be score lines before cutting the template.
Step 2: Fold the score lines.
Just fold the lines as mountain fold line and valley fold line continuously.
In the video I used an awl to make the holes, but I have edited to have the holes in the templates already.
Step 3: Glue and tie the paper snowflakes
In this project, I would recommend the non-water based glue or double side tape.
Use the wool needle to insert the hanging wire to tie the snowflake as the video showed.
That's all simple steps.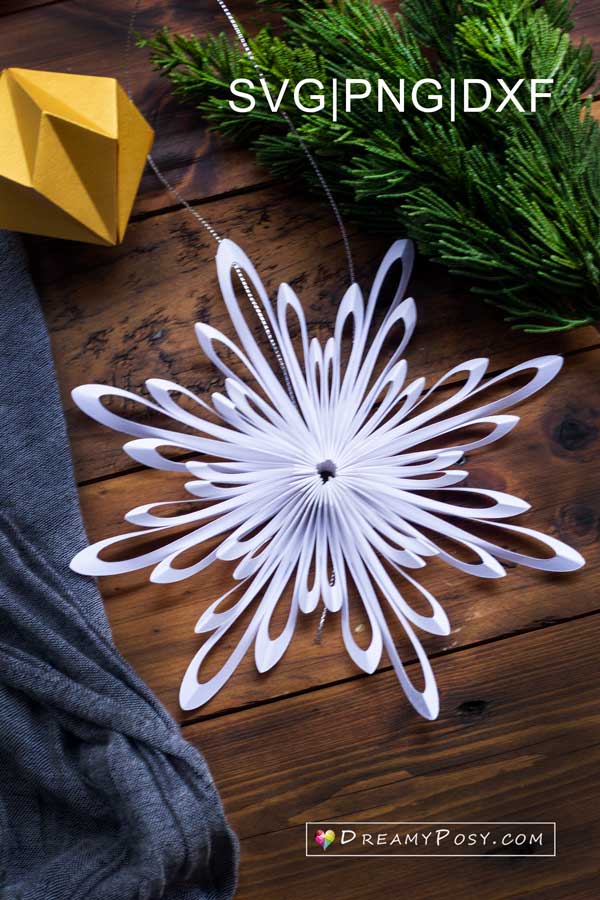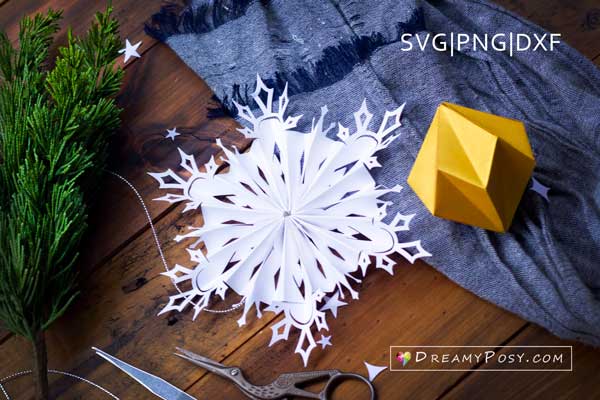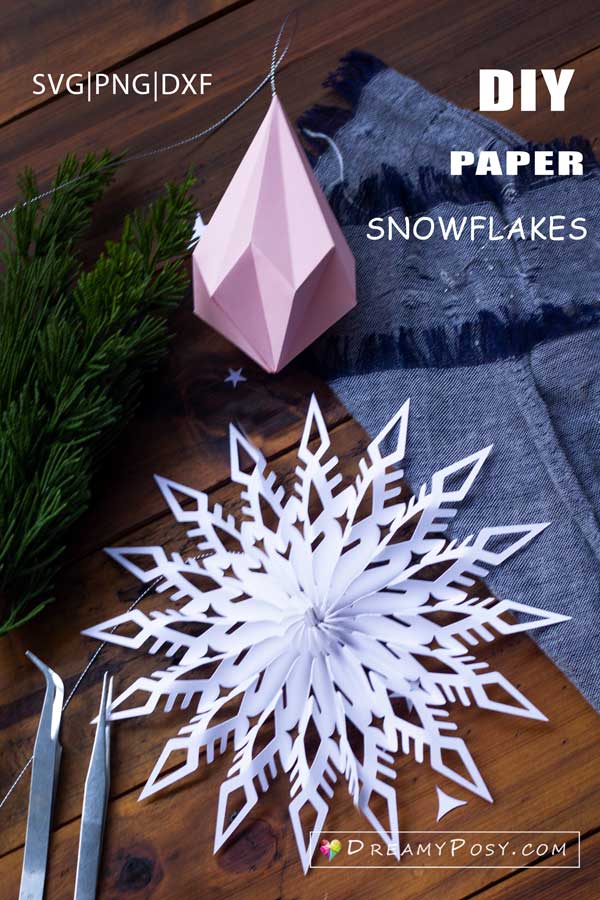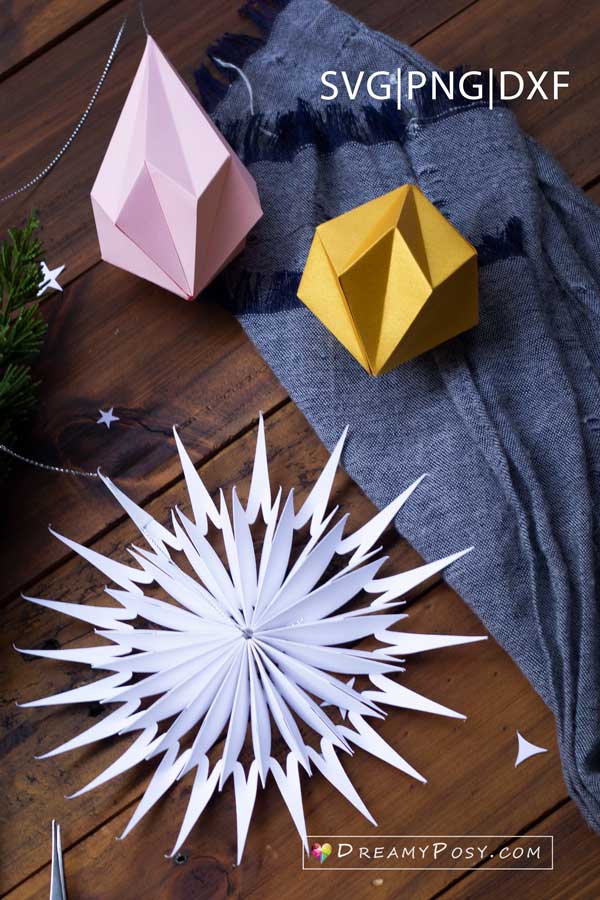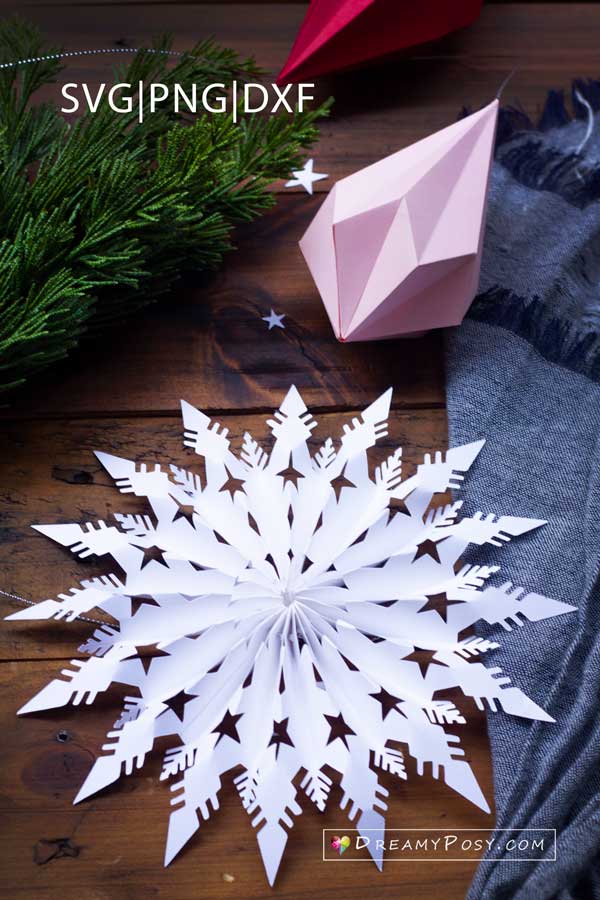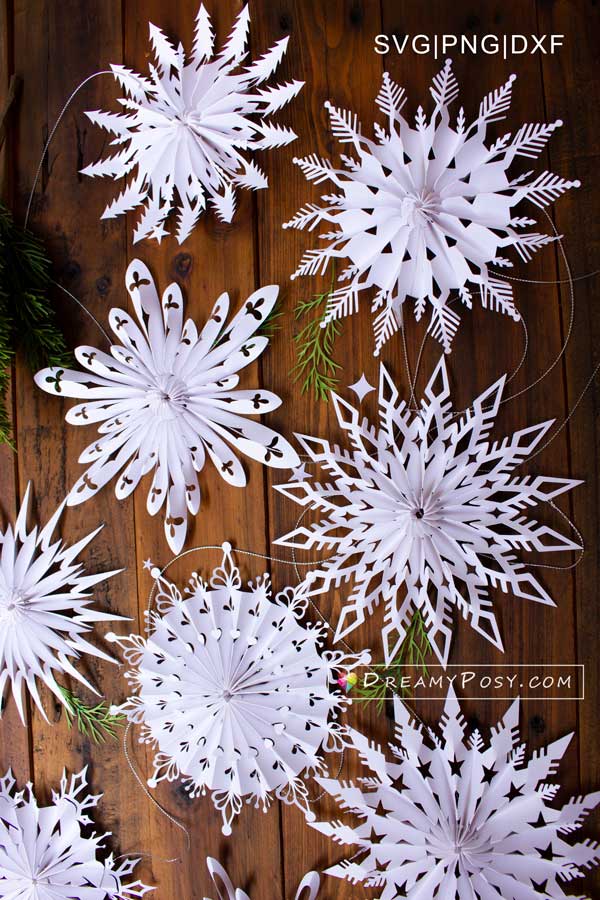 So easy! So beautiful!
Happy crafting,
Ann.