Peony paper flower tutorial and svg template
Making paper peony from svg template will save you a lot of time of cutting, as a paper peony has a lot of petals.
And each petal has a different shape and curves.
This paper flower is designed and inspired by the Bowl of Cream peony.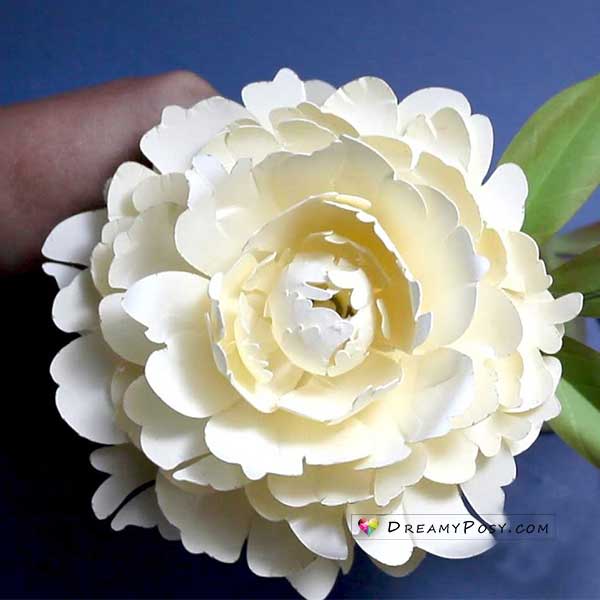 So I designed each layer is a 6 petal flower template.
It means it's so easy for you to DIY a paper peony bouquet.
Just 10 minutes to complete one paper flower.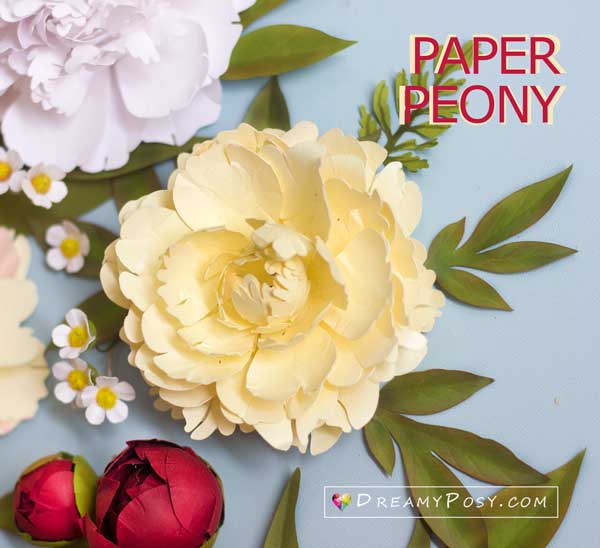 Materials needed
Step by step instruction: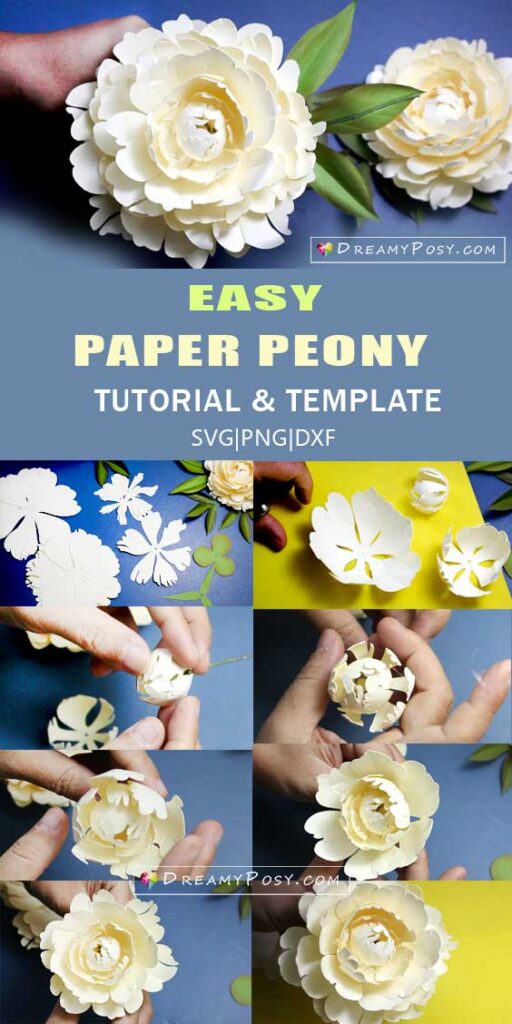 Step 1: Cut the template
The template set has 5 sizes of layer.
We need to cut 8 layers of petals in total, for 1 paper peony flower.
A stamen template is included but it's optional as I don't use stamen in this tutorial.
Measurement: If the largest layer of petals is 5″, then the final flower is 4 1/4″.
Step 2: Form the template, please watch the video tutorial for details
Unlike the Coral Charm peony paper, we don't need the ball molds here.
Using the ball stylus set and push the petals on a thick foam (5cm) will help to form the petal's curves. The harder push, the more curved.
In short, the curve of the petal is the result of the stylus pressure, the size of the stylus and where you press on the petal. So please play around to figure out how it all turns out.
For larger petal, please use bigger stylus first if you want to use smaller stylus to avoid the crease.
Step 3: Glue the flowers
As all the layers are 6 petal flower templates, just glue them together and you can make the paper flower very quickly.
Please pay attention to the order of layers that I shared in the template set.
The wire is optional here it is easier to make this paper peony when you just insert the layers to the wire. It means you don't need to be afraid of deviated layers.
The places of glue on the petals will decide the distance between the layers. It means the flower is closed or opened.
Let's play around and adjust the petals and the layers as you want.
Step 4: Finish the stem:
I love to shade all edges of the green sepal, leaves with red silky crayon, so it looks naturally.
After gluing the sepal to the flower, please insert the wire into a transparent PVC tube.
Grab the tube with the flower tape.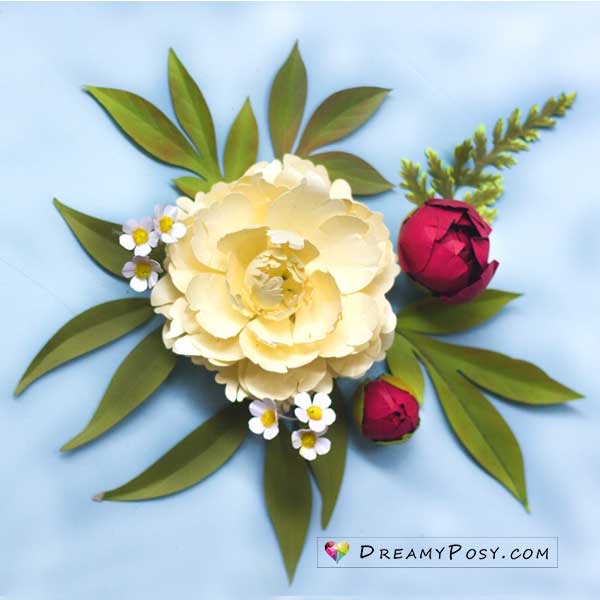 And here is the Shirley Temple peony paper flower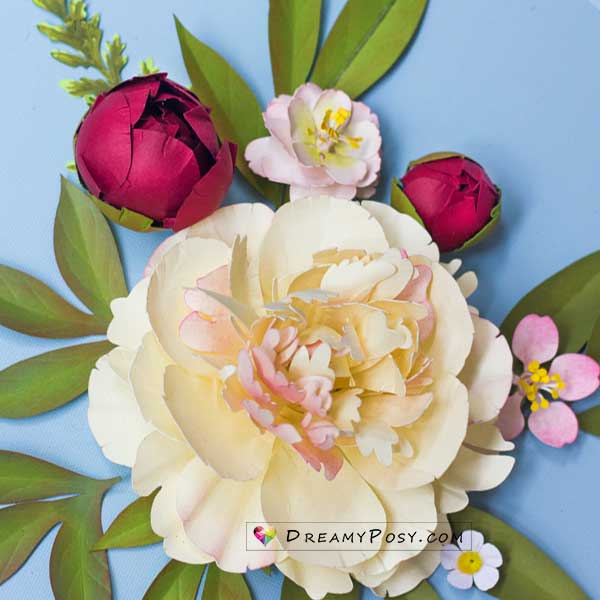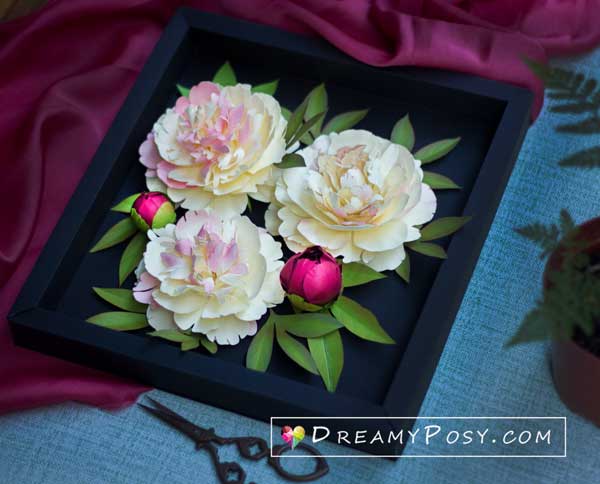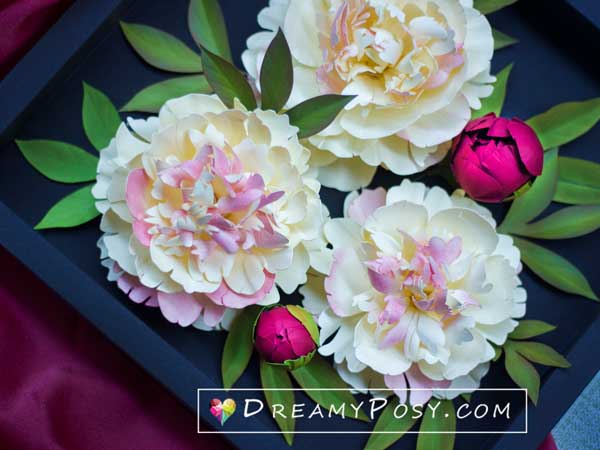 Here is the video tutorial to make the flowers from this paper peony template svg:
Here is the Coral Charm paper peony tutorial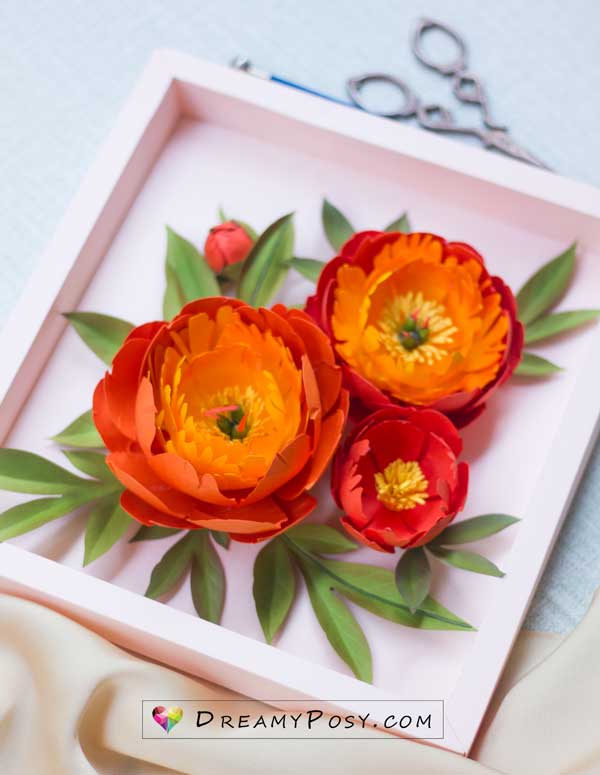 Hope that you will like it,
Ann.