Paper flowers crafts, FREE templates and picture tutorial
I got a request to make some paper flowers crafts to decor her room in the minimal style.
I immediately think of a simple and gold flower, and some filigree foliages.
And here is the final result, and she loves this. She hangs it on the white wall.
I hope that you will love it, too.
You might also wanna check out these 40+ paper flowers how to tutorials here. Click and enjoy.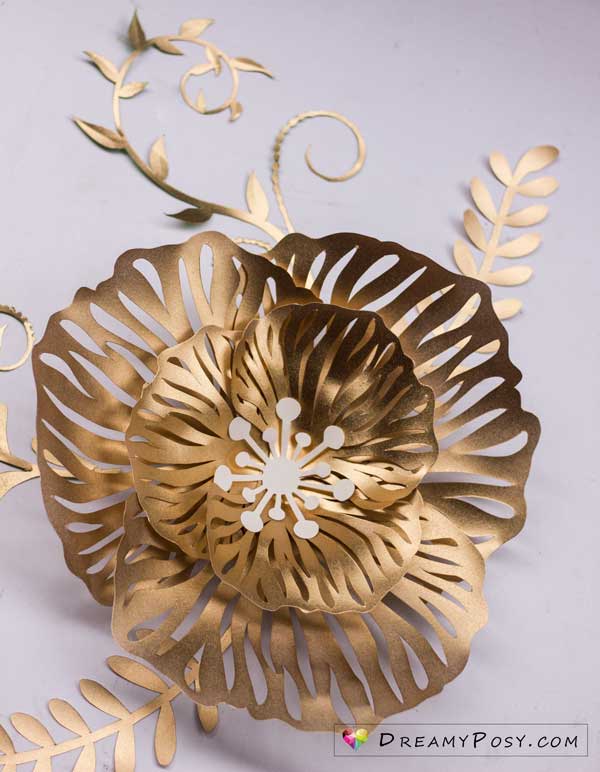 Step by step paper flowers crafts tutorial:
Step 1: Cut the flower petal templates.
Each flower needs 3 large petals, 3 small petals, and 1 flower center.
It's better to use thick paper (> 220gsm), any color paper so that it would look like the metal flower after spraying.
You could cut 3 layers by x-actor knife or by using a Cricut. (These are affiliate links)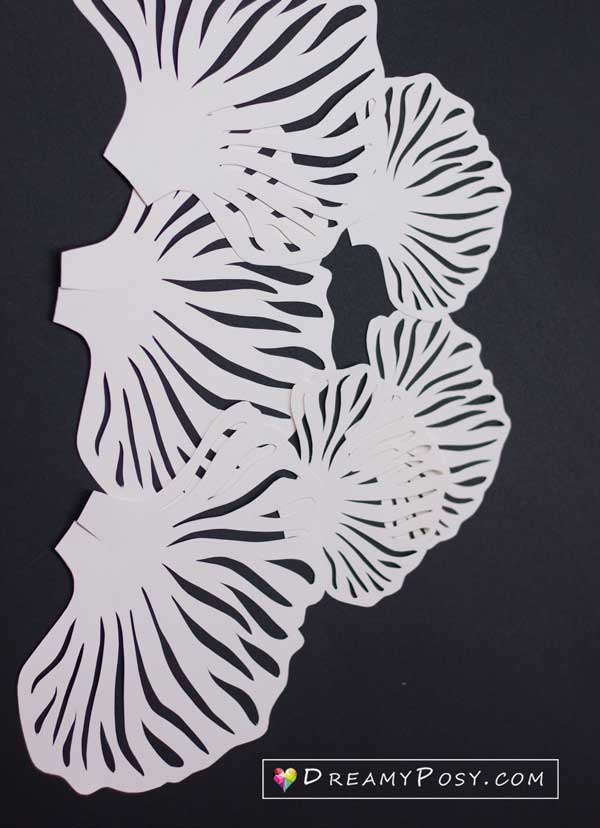 Step 2: Cut the short slide at the bottom of the petal
This short slide will help to form the petal in 3D shape.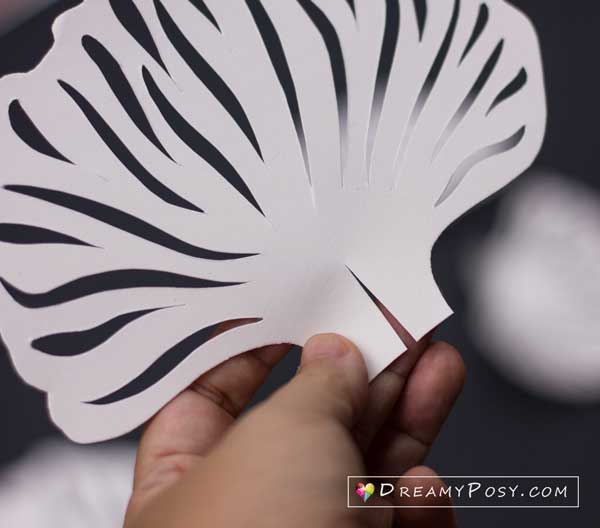 Step 3:
It's much easier to gold spray each petal before glue and form the petals.
Wait for the sprayed paint be dried and the paper gets stiffed, then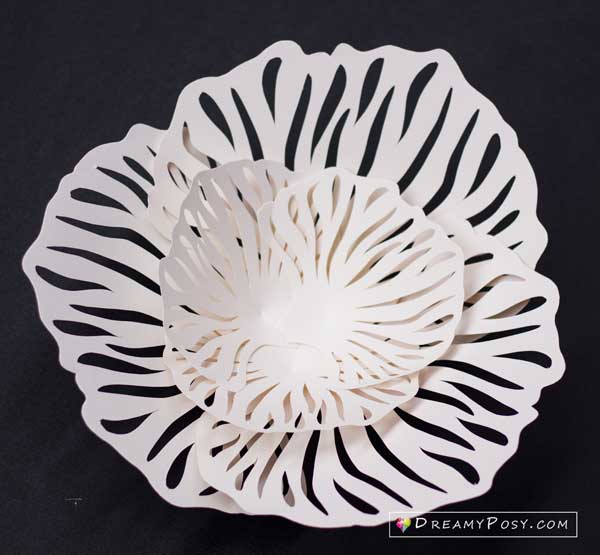 Step 4: Glue the flower center and the petal layers together.
Glue gun or Tacky Glue is the best choice for this step.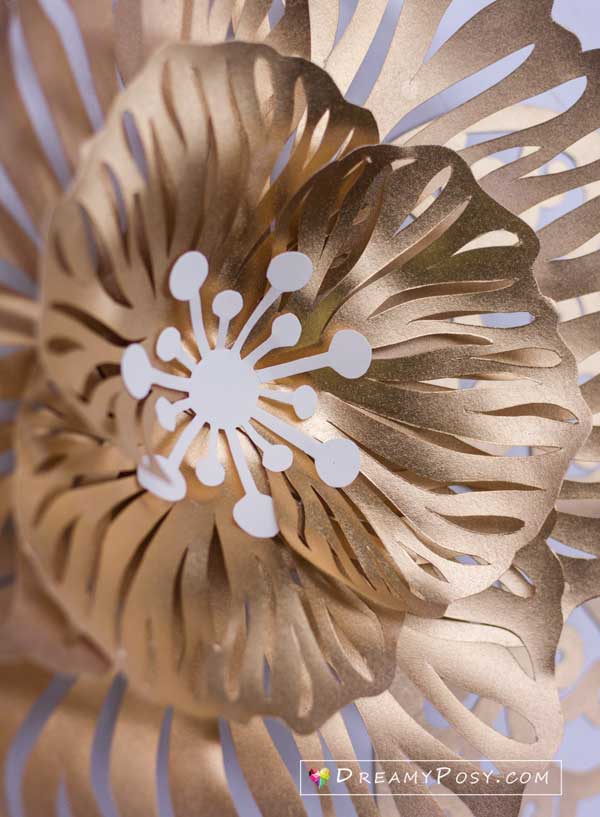 Step 5: Prepare for the paper foliages
I have designed some foliage templates here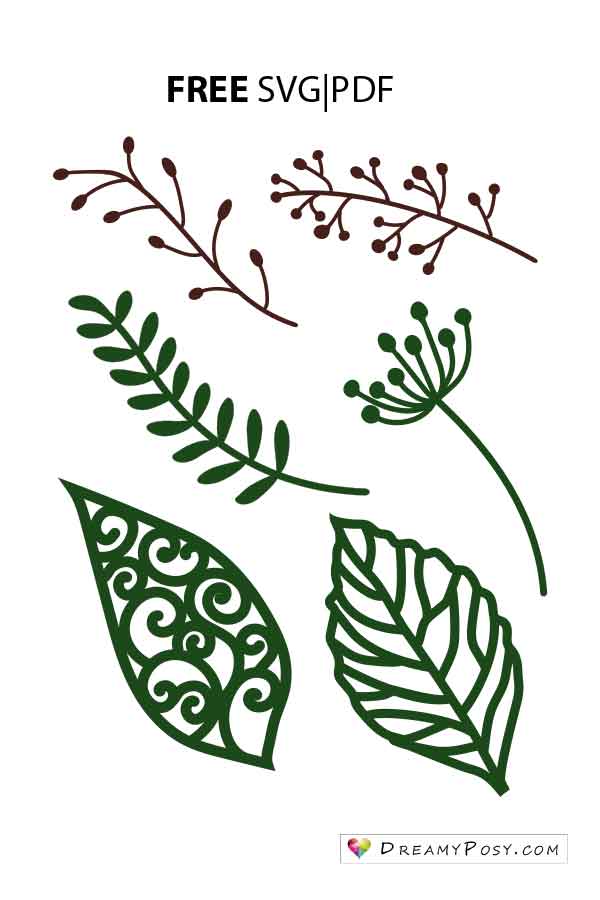 You might find other leaves templates here.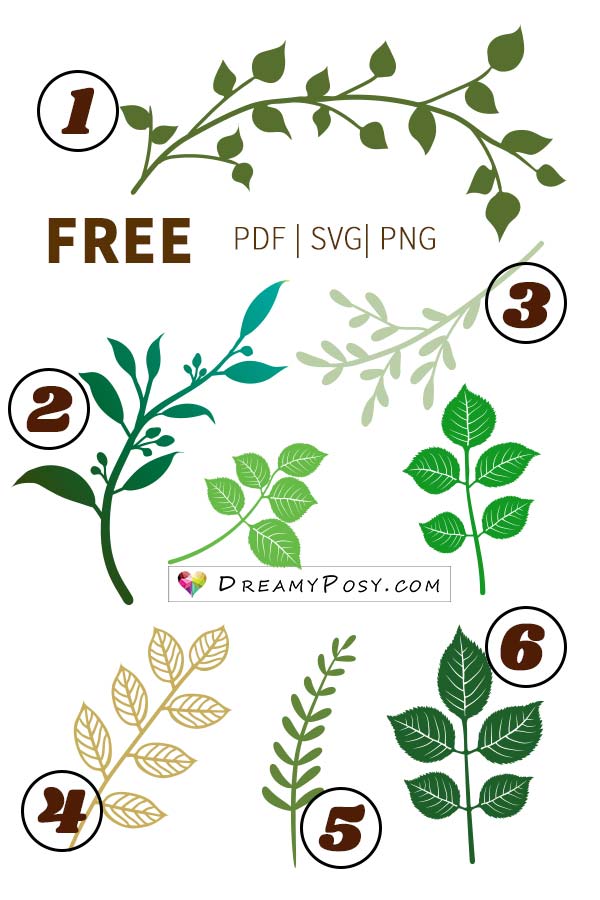 **** PIN ME *****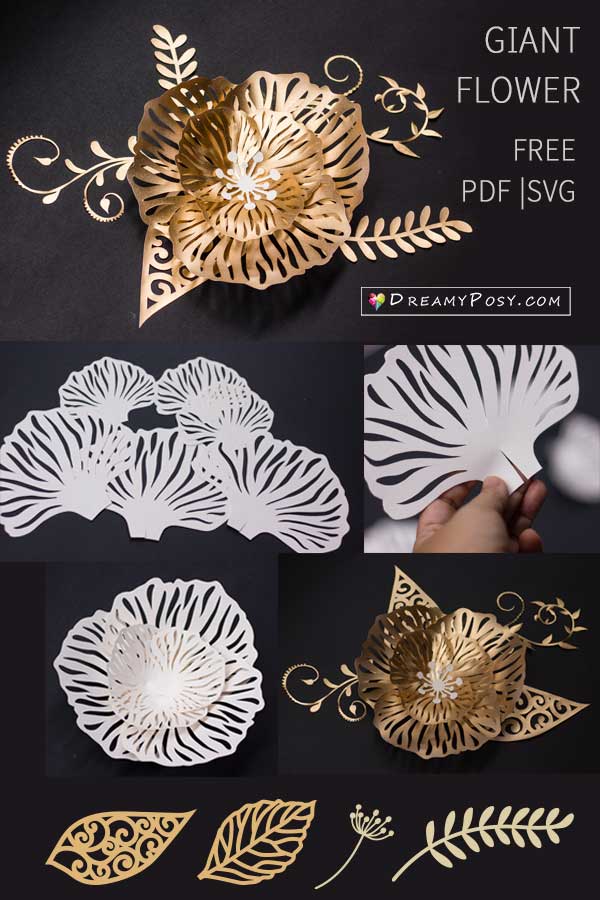 Materials needed to make paper flowers crafts
Thick cardstock (65lbs or 180gsm)
Gold spray paint
DreamyPosy.com's templates:
DO NOT SHARE MY TEMPLATES DIRECTLY, PLS REFER TO MY BLOG TO GET THE FREE TEMPLATES
With lots of loves,
Ann.