Fashion illustration with paper Fuchsia, free templates
If you love fashion and coloring, you will definitely love to make your own fashion illustration like this. With my free template and tutorial, let your creation blooming by your own style. 🙂 It's nearly like a flower-dress sketch, but you could hang it for years.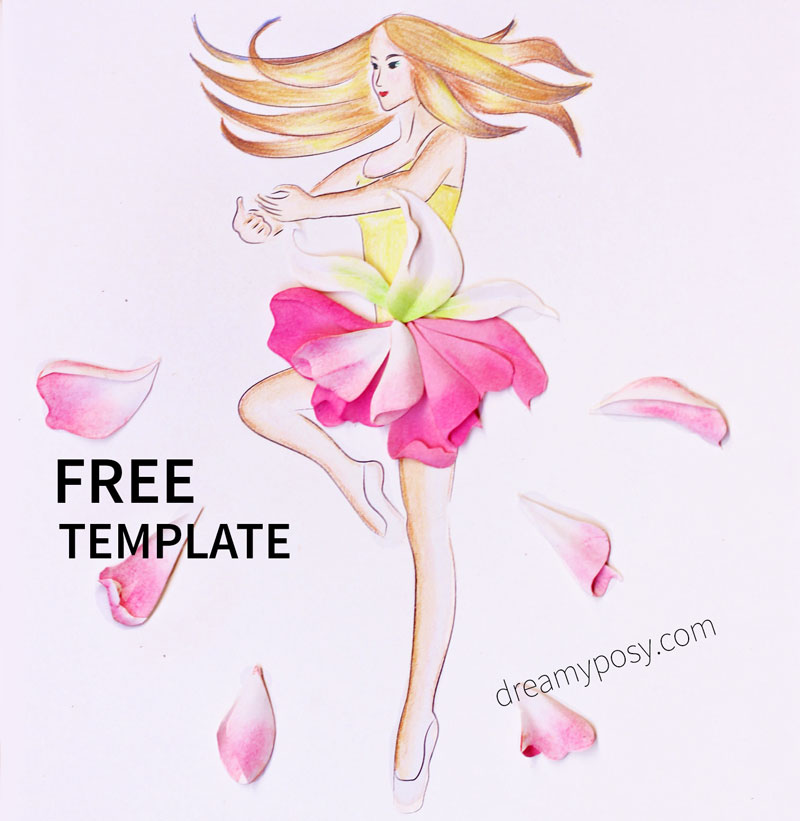 Sponsored links:
You could decorate this fashion sketch with any other flowers that I have shared the templates and tutorials, with any color you love.
You will need to learn a few paper sculpture techniques to make this. Check out the video tutorial for basic technique I used in the Calla Lily sculpture here
What you will need
180gsm cardstock paper (white or cream)
Pastel chalk to color the flower petal
Watercolor or watercolor pencils/ Copic marker for coloring the fashion sketch
Scissor
White glue
A toothpick to work with petal sculpture.
DreamyPosy's templates.
Instruction:
Download and print out the fashion sketch, color it with any color you want (pencil, watercolor, Copic marker, …)
Cut the Fuchsia petals, color with pastel chalk
Use a toothpick and your fingers to sculpture the petals, glue the part 1 &2 together to make it as 3D shape.
Glue the sketch with the Fuchsia petals as the girl's dress, try to arrange in different ways to find your fine illustration.
I make more petals to decorate around.
I love doing these simple crafts from my heart, and I would like to share it all with you for FREE. Please help to support me by your share, subscribe, comment and like. I really appreciate if you consider to support me when you shopping with my Amazon affiliate links.
Thank you and love you all.

Sponsored links: