How to make giant diamond ring, free template
This is a free template and tutorial to make a giant paper ring. It's perfect for your room decor or a lovely gift of paper wedding anniversary, or might be a diamond wedding one?
You could easily make a paper heart ring by replacing the diamond module by the paper heart gems tutorial here (with the free template and video tutorial)
Video tutorial to make a giant paper ring:
Tips for your success:
Use color paper will be better than white color, it helps to hide the glue better.
When cutting, folding and glue, the more precise you do, the better craft you will have
Tacky glue or any glue that dry fast will be a big help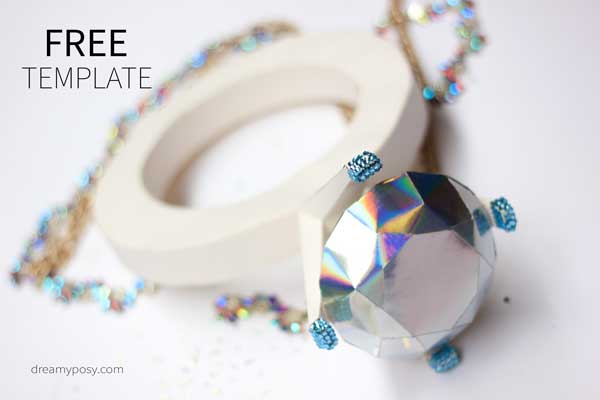 What you will need to make giant diamond ring:
Heavy cardstock is recommended. I used 180gsm (65lbs) cardstock but it's still quite not firm enough.
       On the template, ise scissors to cut the cut lines and the dot nail tool to score the fold lines.
Double side tape works perfectly on this project, as you have to flatten the glue to have a smooth surface where you glued.
Add the Rhinestones to the heads of the base to make it more vivid.
This giant ring could be displayed perfectly with a paper gems collection here.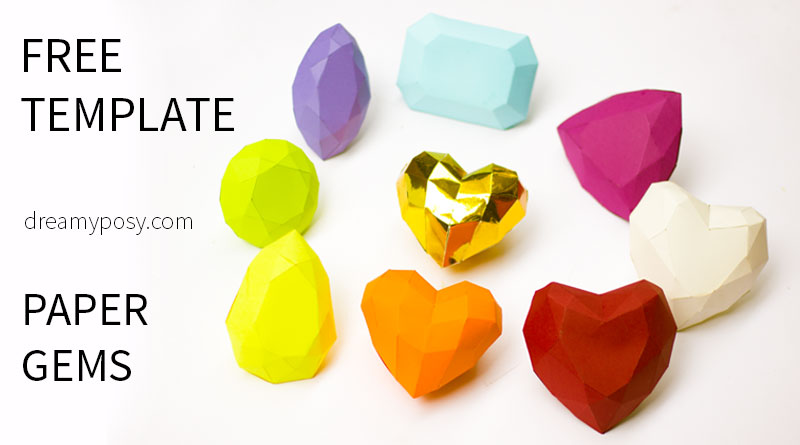 The ring was just cut out from A4 paper, so easy, so I don't make the template for this.
(The largest dimension of this round ring base is 21 cm, as the width of A4 is 21cm. And the inner round is about 17 – 17.5cm.
Please watch the video at 4:47 to see clearly what I mean for the size of the other round.
Happy crafting,
Ann.