How to make pop-up Christmas card, free template
Making your custom Christmas card with my free template and step by step instruction.
Here is the Christmas card #1 in the series of DreamyPosy's unique holiday cards making. Please stay tuned to me.
I have to say sorry that I have no post last week. I tried a lot of kinds of holiday greeting cards, but I failed all. However, failure is the mother of success, I've found the fundamental theories to make pop-up cards and I will share you soon.
Video tutorial to make pop-up Christmas card:
Step by step instruction to make pop-up Christmas card:
Prepare 3 pieces of the A4 cardstock with your favorite colors.

Download and print out the free template

Cut the base template with scissors or x-actor knife, as video instructed

Score the creases and fold under the snowmen.

Color the snowmen, you could use any color, I use color pencil and glitter pens.

Score along the center fold line of the backing paper.

Apply glue onto the underside of each base and place on the backing paper.

Use the glitter pen to draw different size of snowflakes on the base.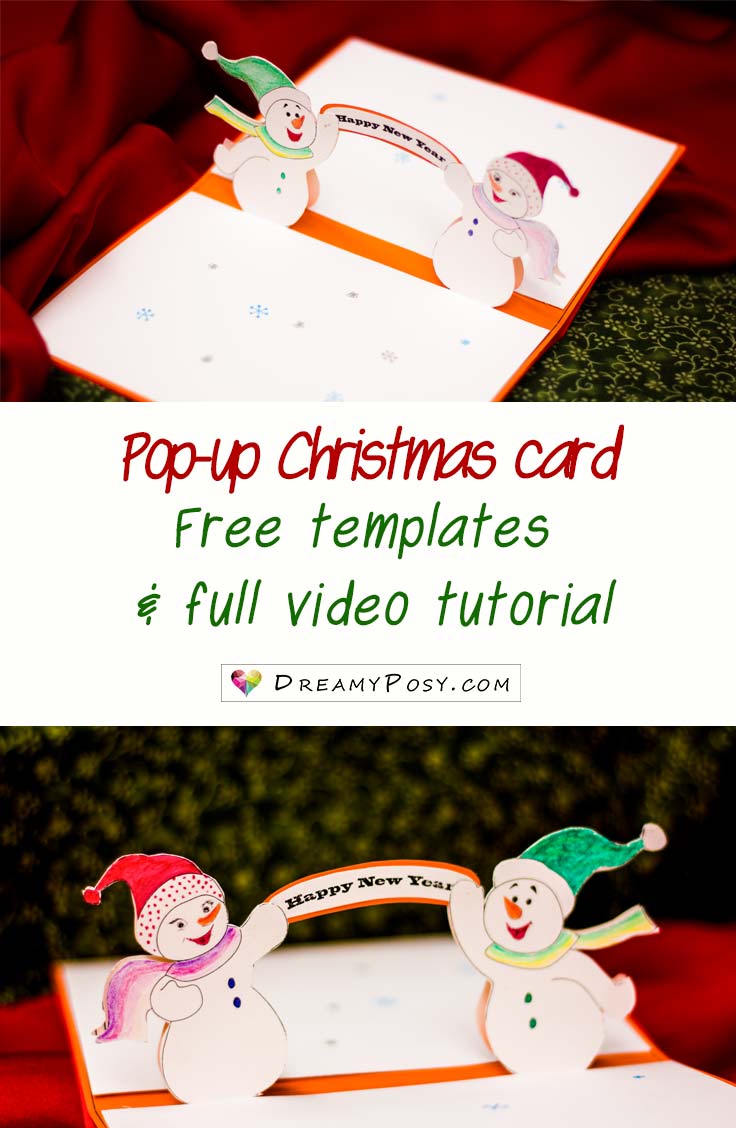 Materials needed for making pop-up Christmas card:
(affiliate links)
Scissor
DreamyPosy.com's template
Please leave a comment below about what you would like me to make in the future or offer your suggestions on ways I might improve my posts so that we can share our love of craft forever.
Happy crafting.