How to make paper flower Fuchsia, FREE template
Try to make paper flower Fuchsia with full of her intoxicating beauties is easy with my free template and tutorial. You can make all out of ordinary household items that you don't even have to go and buy into beautiful flowers.
Fuchsia flowers have so many lovely colors: red, pink, purple…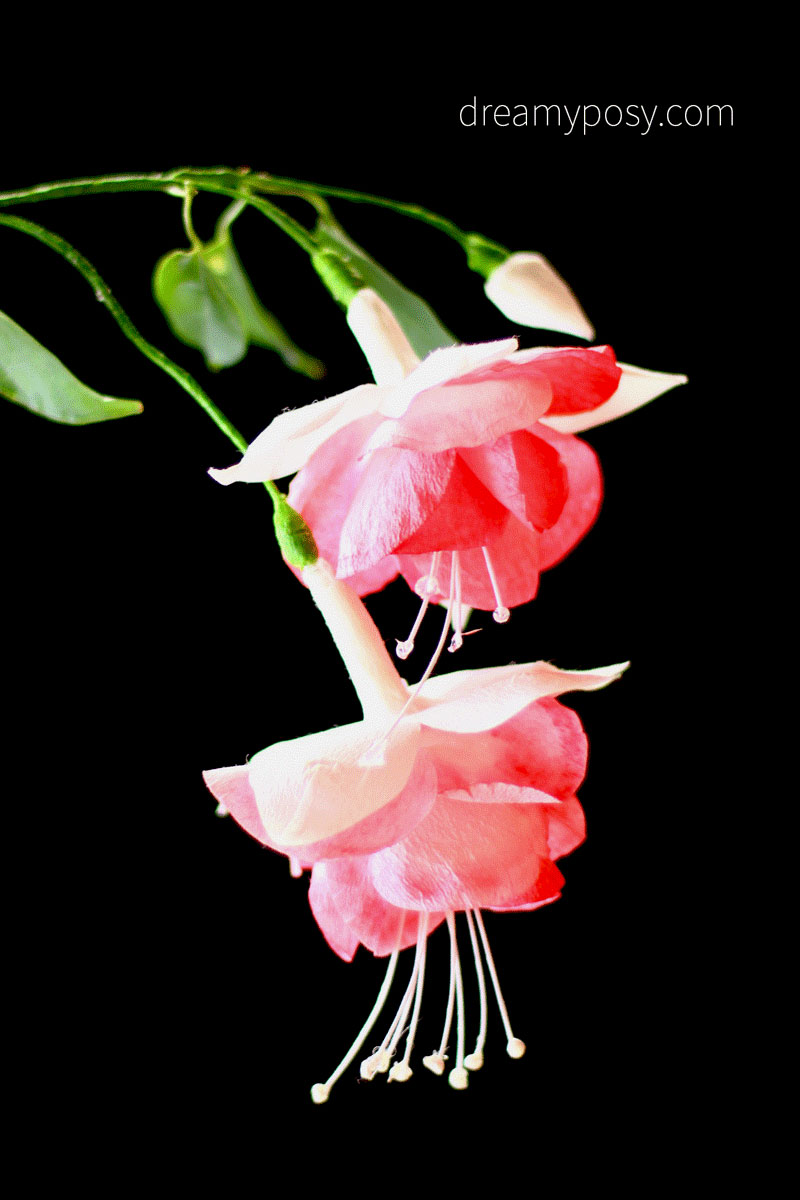 I have failed with illustrating her luscious beauties on fashion sketch or flower dress, so today I share the tutorial and template only.
Video tutorial to make paper Fuchsia:

Step by step instruction to make a paper Fuchsia flower:
For the Fuchsia paper flower
Grab the coffee filter paper and other materials and my FREE template.
Color the Fuchsia petals with watercolor, by the technique wet on wet. It means you wet the petal with clean water first, then watercolor later, to help the color blending better.
Let the petals dried, then use a round stylus and your fingers to curve the petals as video instructed.
Cut the white floral wire gauge26 into 7 short and 1 long sections, for making the filaments
Make the anthers on the filaments by hot glue, color the anthers with white watercolor.
Attach the petals to the stamen with a hot glue gun.
Use white glue and the edge of scissor for shaping the sepals and attach to the flower.
Use the tissue paper to wrap the receptacle shape.
Cut the floral tape into smaller strips to wrap the sepals.
For the Fuchsia paper buds
Use the tissue paper to shape the bud form
Cover the bud with a coffee filter piece.
Use floral tape to wrap around the sepal.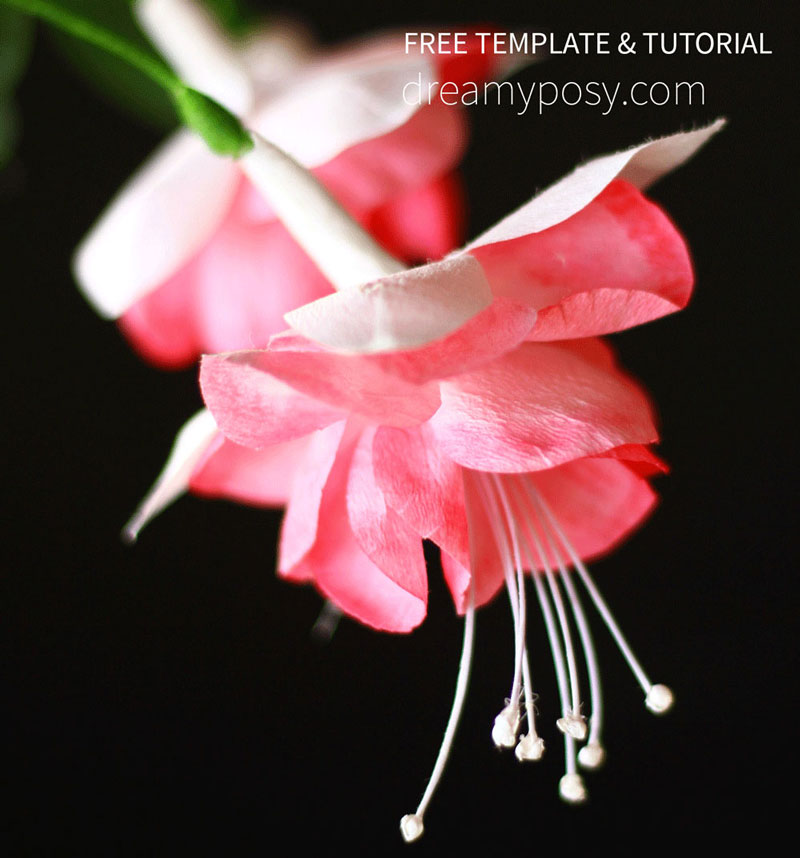 What you will need to make a paper Fuchsia flower:
(affiliate links included)
Green paper color (optional as you could easily color the printer paper)
White floral wire gauge26
Scissors
White glue
Tissue paper
DreamyPosy.com's template
I love doing these simple crafts, and I would like to share it all with you for FREE. Please help to support me by your share, subscribe, comment and like. I really appreciate if you consider to support me when you shopping with my Amazon affiliate links.
Thank you and love you all.