Camellia paper flower tutorial and template SVG|DXF
Making a real-looking Camellia paper flower is in my dream for so long and I failed so many times.
Fortunately, my younger brother, MIM, just comes and helps me with the designs.
He is so talented, as he had no experience with this kind of art before.
And after trying about five times, here are our final image of paper Camellia made from cardstock.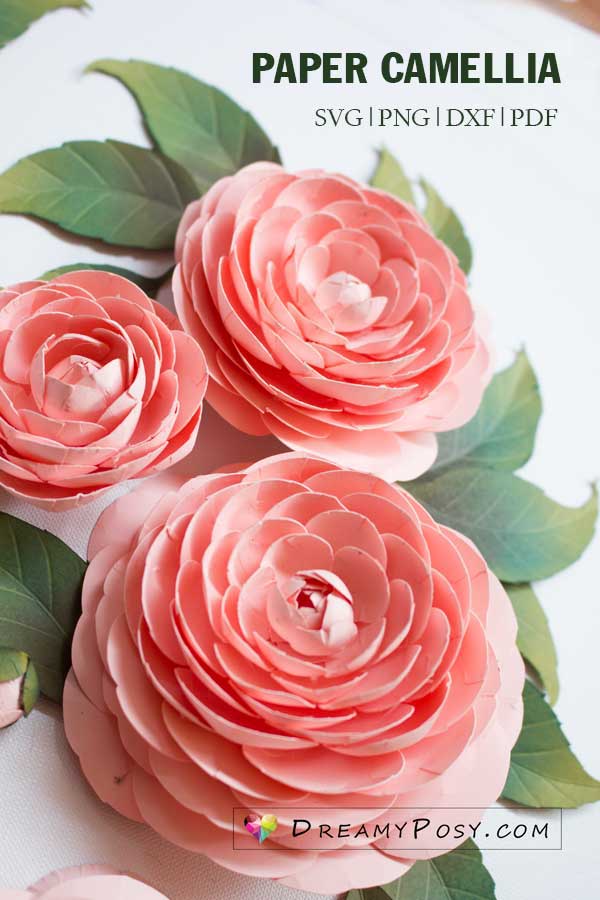 I even couldn't believe that we could make such a difficult task: replicate the purity and innocent beauties of Camellia.
Over 300 species of Camellia, we love this E.G. Waterhouse the most, and we keep making this for about 2 weeks.
For this Camellia paper flower tutorial, we will share 4 ways to make 4 types of this pink beauty below.
This is the medium open paper Camellia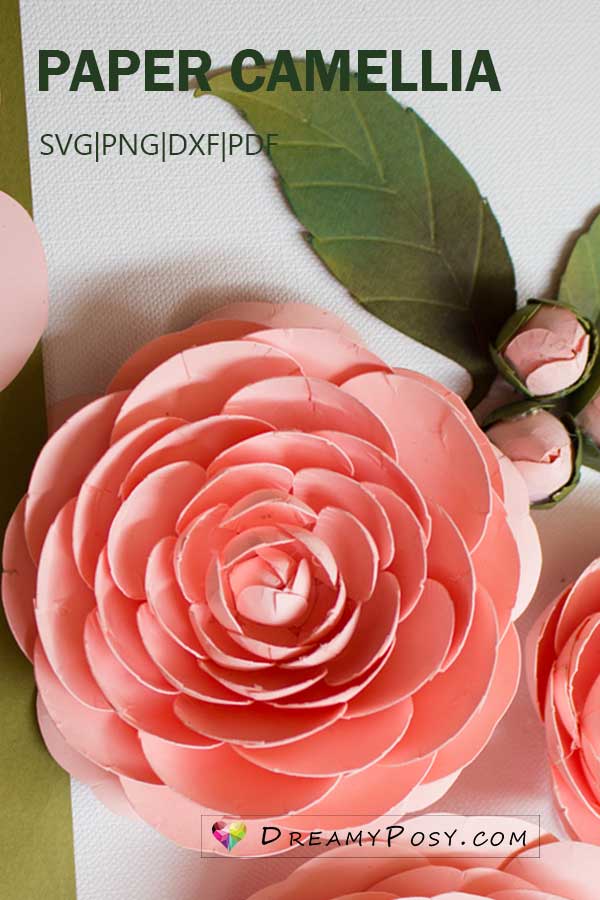 Adding 3 more larger layers of petal, we will have the opened paper Camellia like this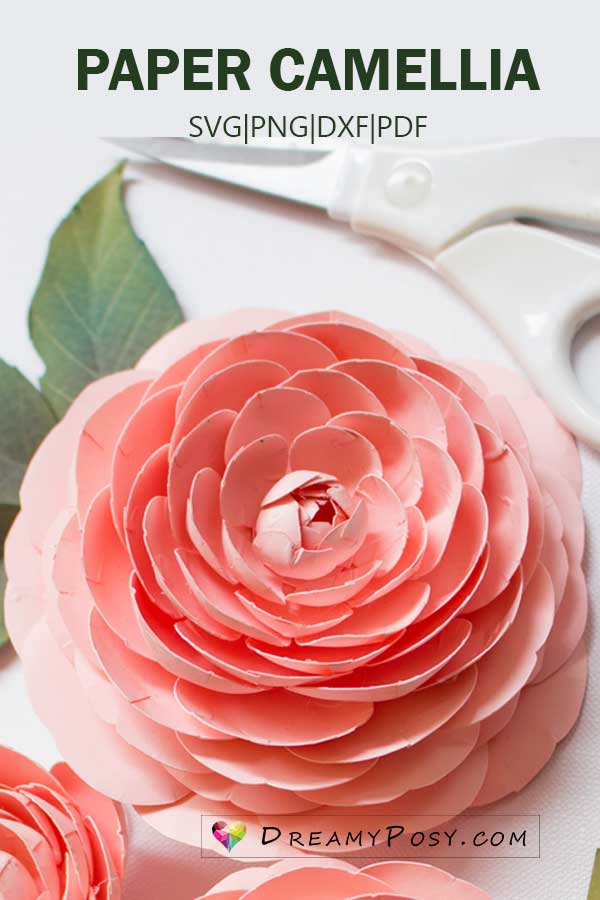 The opened bud of paper Camellia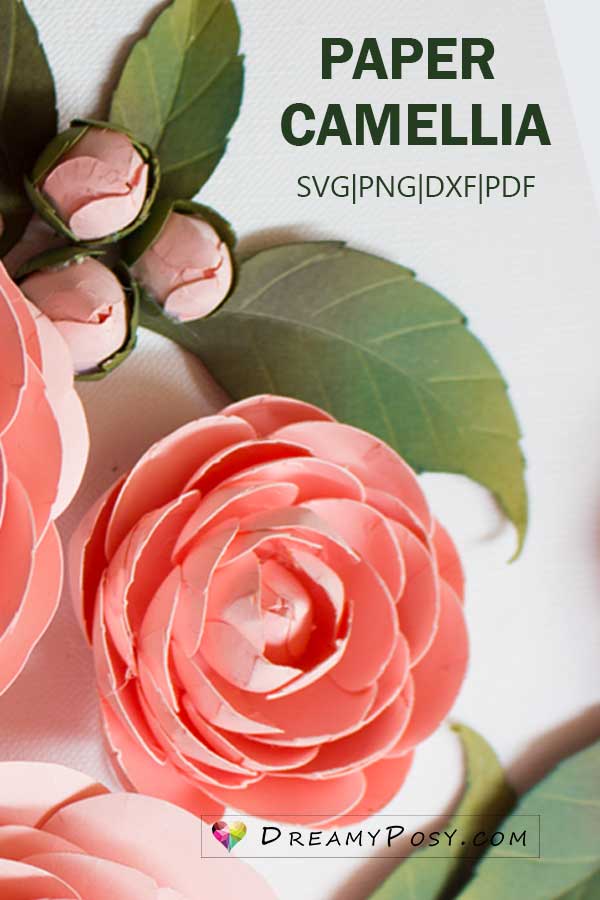 And another type of opened paper Camellia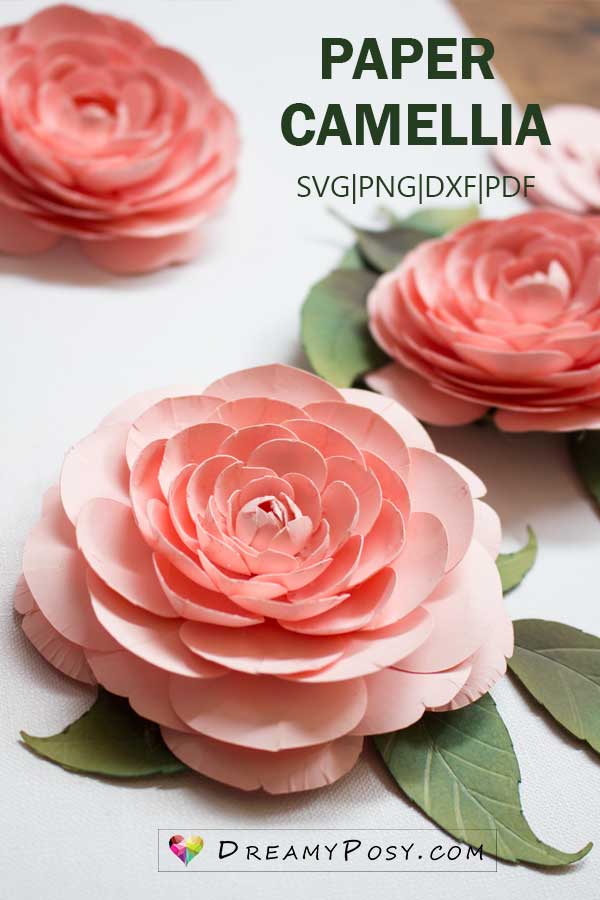 Plus the video instruction on how I make the paper Camellia tiny buds and the Camellia leaves.
Here is the short video to show briefly how to make these Camellia paper flowers.
Materials needed to make Camellia paper flowers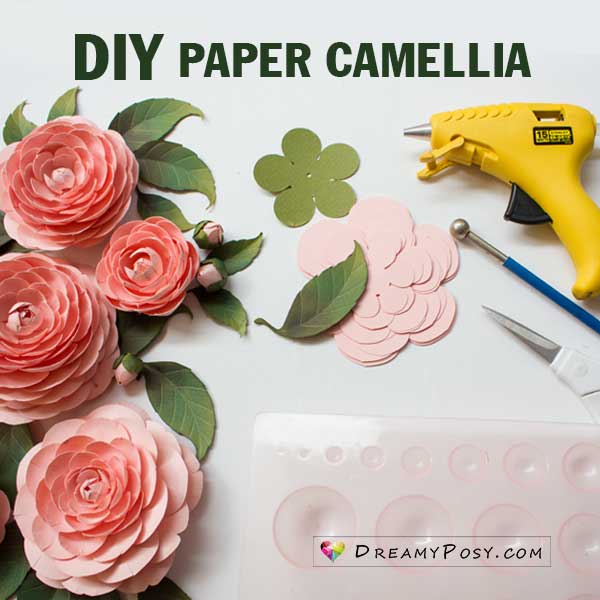 Pin me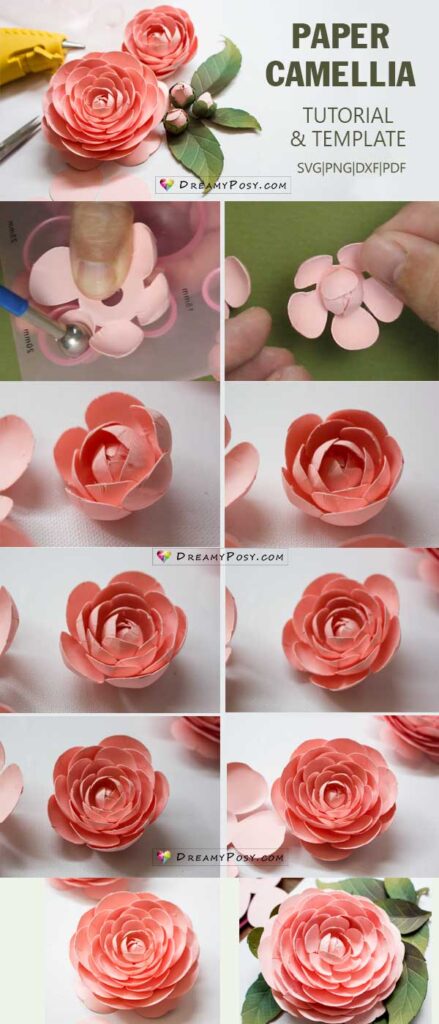 In this tutorial, you will find 10 minutes of video instruction and written instruction.
The template (in SVG|PNG|DXF for cutting machines and PDF for hand cutting), includes:
12 sizes of petal layers
2 sizes of sepal for flower
and bud + 9 leaves templates
If you cut the template as its original size, the final flower is about 3.5 inches.
It means if you want to make a bigger flower, please choose all the template items before scaling so that the ratio should be the same.
We used 60lbs (160 gsm) cardstock in this project.
We used the ball stylus and quilling mold for the scoring technique applied in my paper-rolled rose tutorial.
Happy crafting,
Ann & MIM.