DIY 3D paper ornaments from SVG and PDF templates.
This is the set of 3 templates to make 3D paper ornaments.
You can easily make these stunning decorations with SVG and PDF files.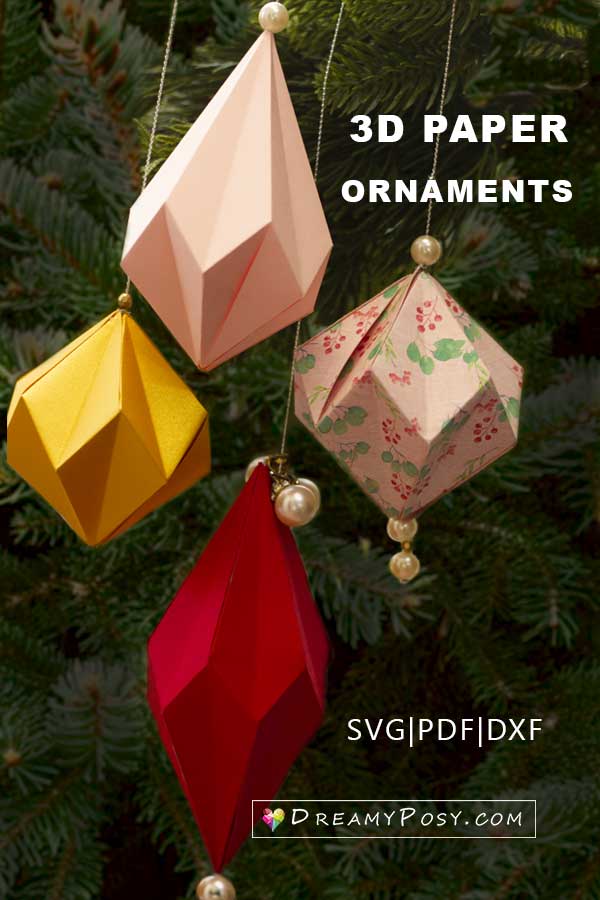 Video tutorial to make 3D paper ornaments
Materials needed
Materials needed
Step by step instruction to easily make these stunning ornaments:
Step 1: Cut the templates
The template set includes 3 kinds of ornaments (see the picture), in SVG|PDF| DXF format, and compressed in a zip file.
The templates have been designed in 2 sizes, that you could make it as small or big size as you want.
For hand-cut, you can resize the template in the printer setting, print out on multi A4 papers, and assemble it all together with clear tape.
While for the cutting machine, the largest template can only be full of the cutting mat.
Each template has 3 layers: the cutting layer, the valley fold lines layer, and the mountain fold lines layer.
Please remember the score layer to be scored on your cutting machine.
Step 2: Fold the lines.
In the score lines, we have valley fold lines and mountain fold lines.
Or please just follow the video to see how I folded those score lines.
Step 3: Glue the 3D paper ornaments.
Please use non-water-based glue in these kinds of crafts to avoid the finished one being wrinkled.
I love to use double side tape in this crafts.
Tips: Try to make the over edge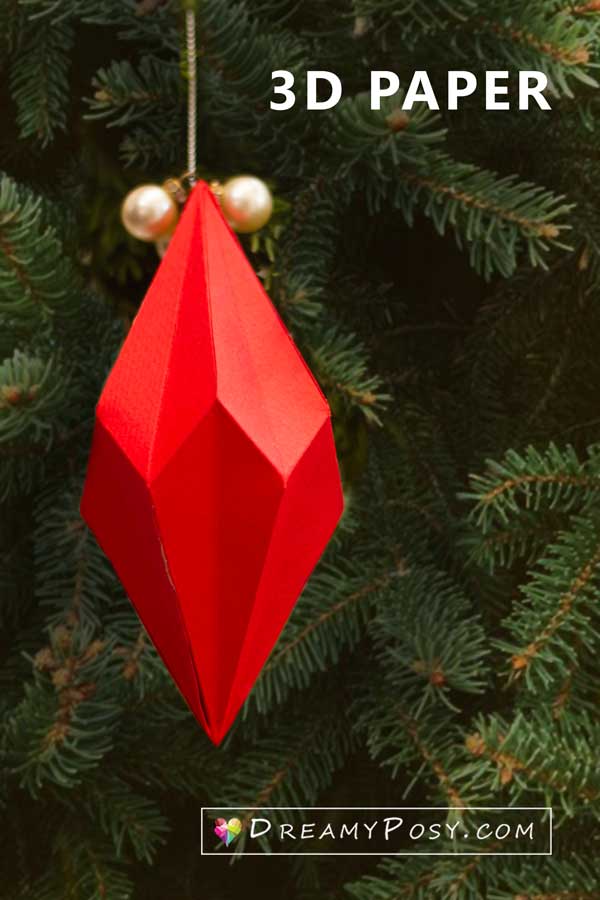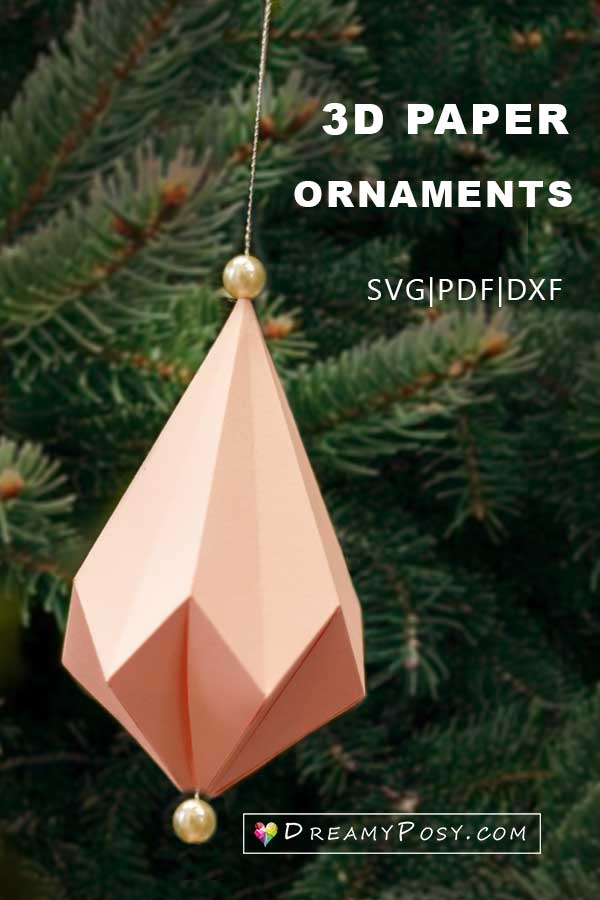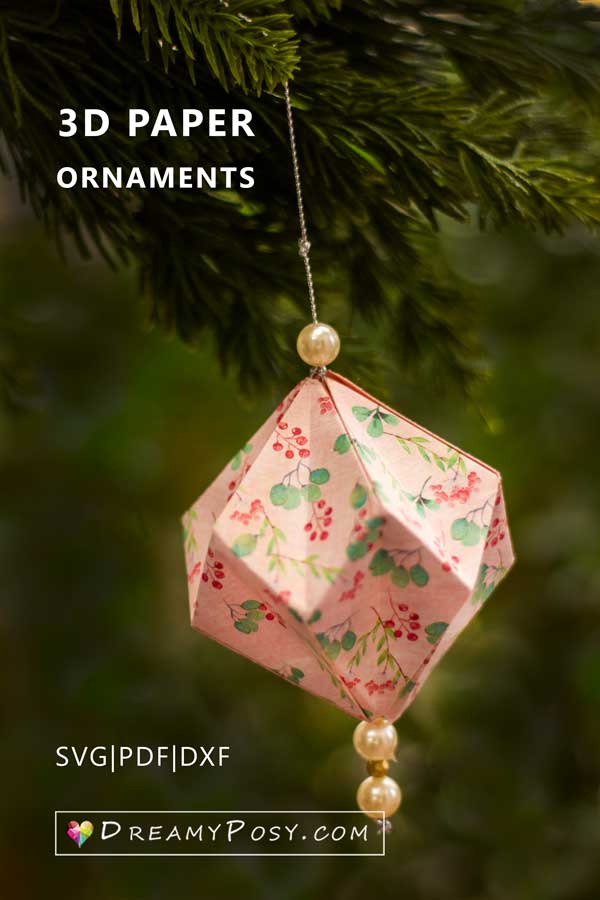 If you are
Happy craftings,
Ann.