Easy 2D and 3D Cricut ornaments with free SVG templates
Here is DreamyPosy's collection of ornament templates that you could DIY Christmas ornaments in different ways, in both 2D and 3D shapes.
These Christmas Cricut ornaments templates are in SVG cut files, and some have PDF files.
It's so much fun that our family members could gather together at one table and make these elegant ornaments from a sheet of cardstock.
We knew that we can buy so many amazing ornaments, but discussing our own designs, playing with colored paper, shooting the full tutorial, and taking photos for the final product are our favorite things this holiday season.
This is really the most wonderful time of the year, the time we are full of Christmas craft ideas, of love and hope, of joy and fun, of laugh and peace, we gather around the craft room and try to create our own Christmas projects (like these handmade ornaments, paper angel ornament to decorate our Christmas tree and Cricut gift boxes).
Actually, there are many kinds of ornaments that you could make with your Cricut.
Here are my 3D ornaments boxes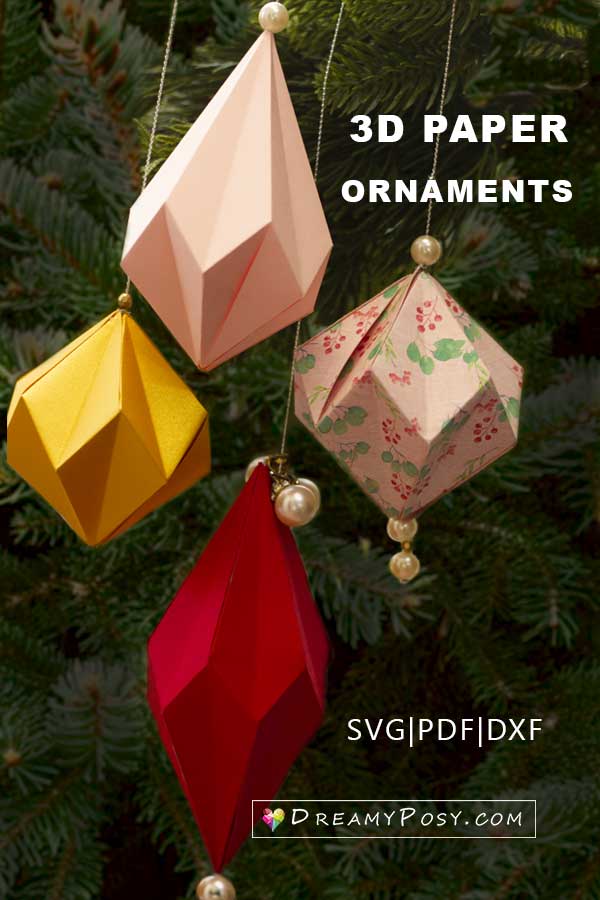 And here is another fun way to make paper ornaments from our free SVG files, in both 2D and 3D shapes.
Just cutting it, this template could be a simple 2D ornament or a gift tag.
Fold a line in the middle of the shape and glue 3 to 5 more layers at that middle line, we will have a 3D ornament.
This collection is in SVG format, for cutting machines only.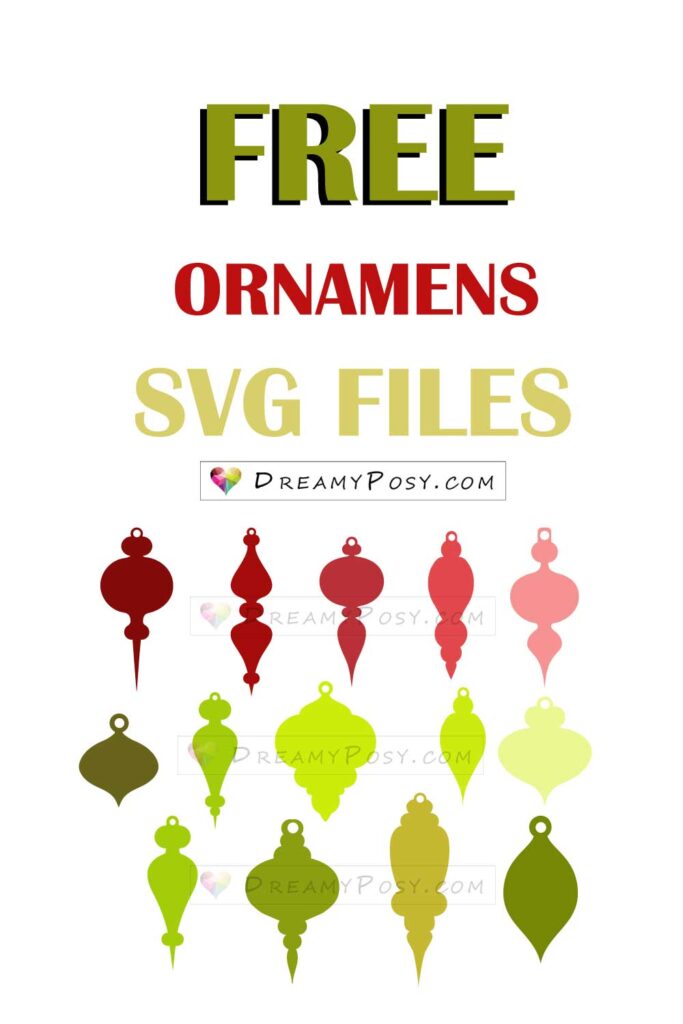 Video tutorial to make 3D paper Cricut ornaments
Materials needed to make paper ornaments
This post contains some affiliate links that we could get a small commission at no additional cost to you. Find out more here.
Step-by-step instructions to easily make these stunning ornaments:
Step 1: Materials preparing
There's a rule that the bigger ornament you make, the thicker the paper should be.
You can use glitter paper to DIY glitter ornaments.
Making your own Christmas ornaments in different colors will surely brighten your holiday decor.
Hot glue and mod podge are all fine in this project.
Use the rule and the score bone to make the fold lines.
Step 2: Cut the templates
The template set includes 3 kinds of ornaments (see the picture), in SVG|PDF| DXF format, and compressed in a zip file.
The templates have been designed in 2 sizes so that you could make them as different sizes as you want.
For Cricut machine, these SVG files will work with both Cricut Maker and Cricut explore air, Cricut Joy, just upload the svg cut file to your Cricut Design Space.
For other electronic cutting machine, like Cameo Silhouette, Brother ScannCut, and SureACut, we have PNG|DXF files here.
The largest template we can cut on cutting machine is the one that full of the cutting mat 12×24.
For hand-cut, you can resize the template in the printer setting, print it out on multi A4 papers, and assemble it all together with a piece of transfer tape.
Step 2: Fold the lines.
Each template has 3 layers: the cutting layer, the valley fold lines layer, and the mountain fold lines layer.
Please remember the score layer to be scored on your cutting machine..
Or please just follow the video to see how I folded those score lines.
Step 3: Glue the 3D paper ornaments.
Tacky glue is best in this project Please use non-water-based glue in these kinds of crafts to avoid the finished one being wrinkled.
I love to use double side tape in this crafts.
Tips: Try to make the over edge
Stay tuned, we will update other Cricut Christmas projects soon,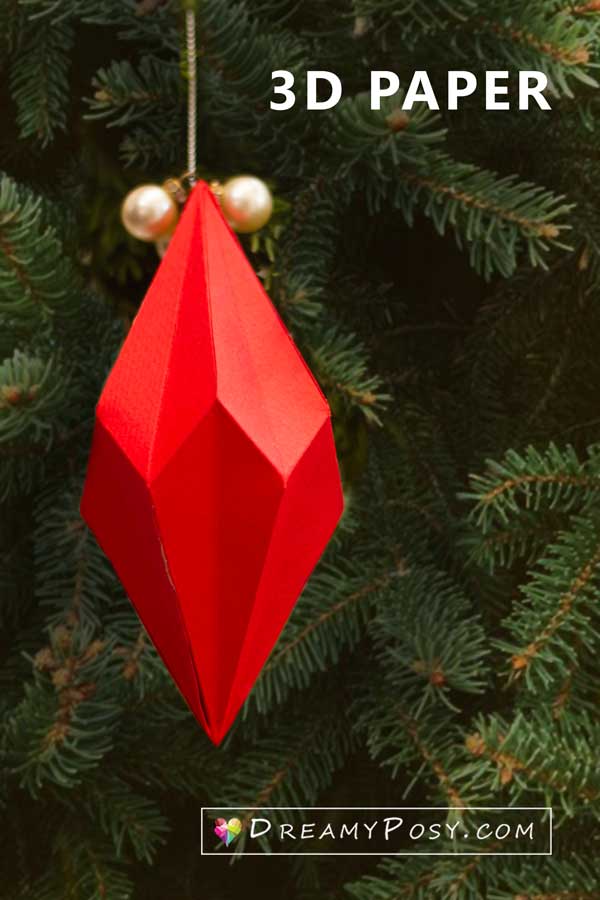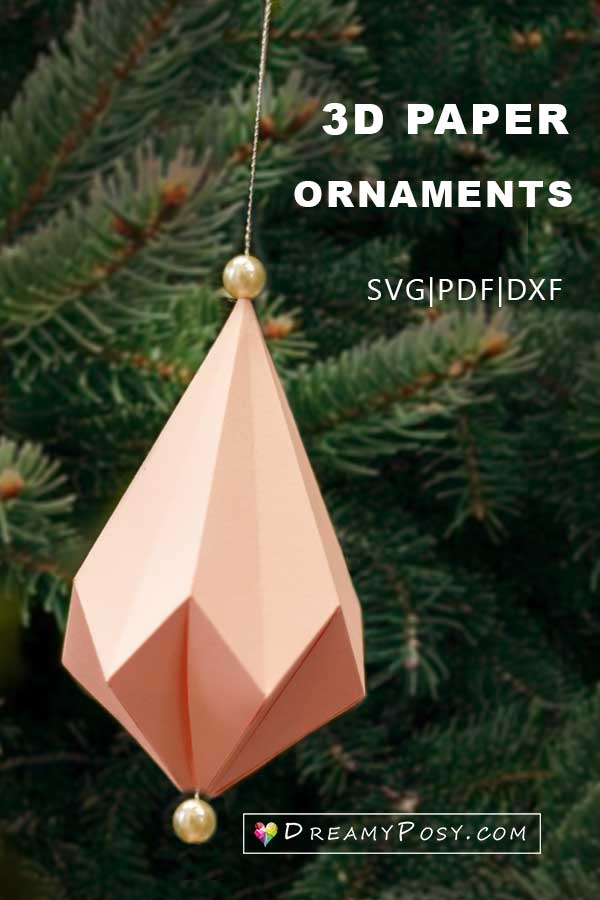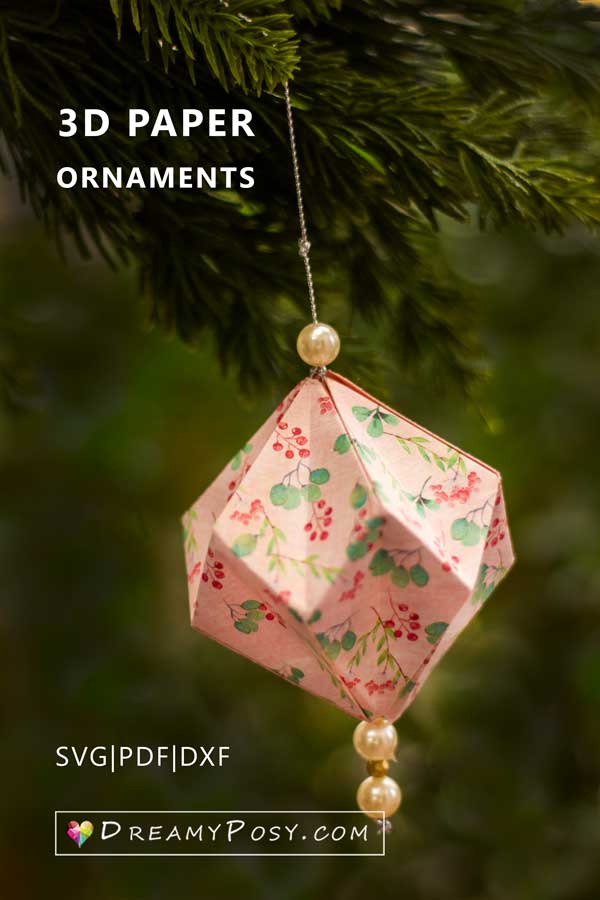 Happy craftings,
Ann.