How to make personalized gift boxes, free template
Make this year's Christmas gifts unique with these personalized gift boxes, so easy to make with my free template and step-by-step tutorial.
Video tutorial to make personalized gift boxes
Step by step instruction to make personalized gift boxes
Download and print out my templates on colored cardstock
Use masking tape to attach the decor paper to cardboard and cut both layers as the template. Consider applying right side of the decor paper.
Score both layers of paper with the dot lines, by an out-of-ink ball pen.
Use the 2 side adhesive or glue stick to glue both layers together.
Fold the lines with the help of a ruler, to make the good crease
Use instant glue (like UHU glue) for gluing the box as the video tutorial
Twist the topper for closing the box.
>>>> PIN ME <<<<

What you will need to make personalized gift boxes
(affiliate links)
2 side adhesive tape
Scissor
Glue stick
DreamyPosy.com's templates for Sakura box, heart box, flower box 1, strawberry box, flower box2
We also have the new free Cricut box templates post here. Enjoy.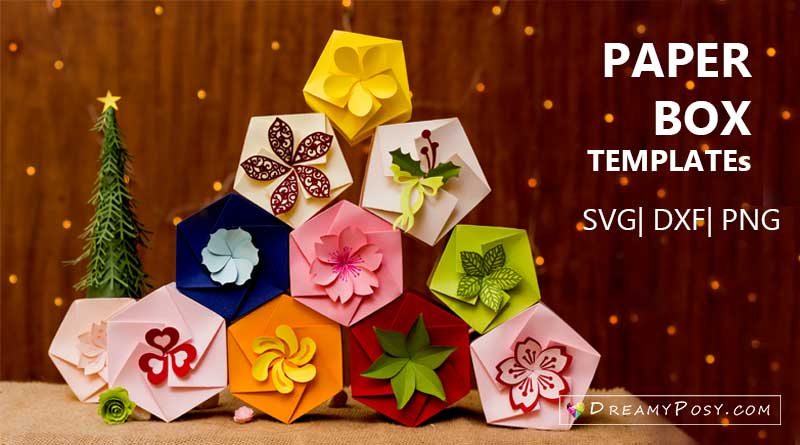 I love to share free templates and tutorials on paper crafts. It's all free. Please help to share, comment and like for motivating me to share more and more.
Happy crafting,
Ann.