DIY paper tulip bouquet from printer paper
DIY paper tulip bouquet is so easy with my free template and tutorial here.

Sponsored links:
It's perfect for your wedding, for a gift or for your room decor, just from very simple materials.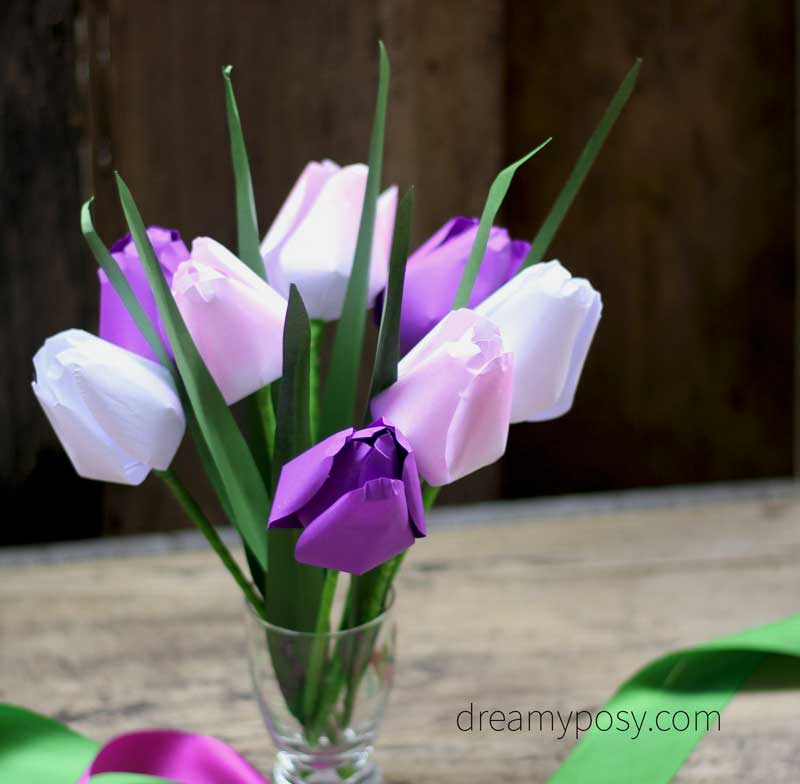 Video tutorial to make Tulip paper flower:
Step by step instruction to make Tulip paper flower:
Grab the printer paper or color paper, drinking straw, color, and glue
Download my template and cut along. We will need 6 petals for each flower.
Use the pastel chalk or watercolor for your petal.
Use the white glue to fix the shape of the petal as instruction.
Curl the petals by using the small stick or toothpick
Glue the petal to the drinking straw, 3 petals for each layer.
Use the green floral tape to wrap the straw
Glue small leaves to the flower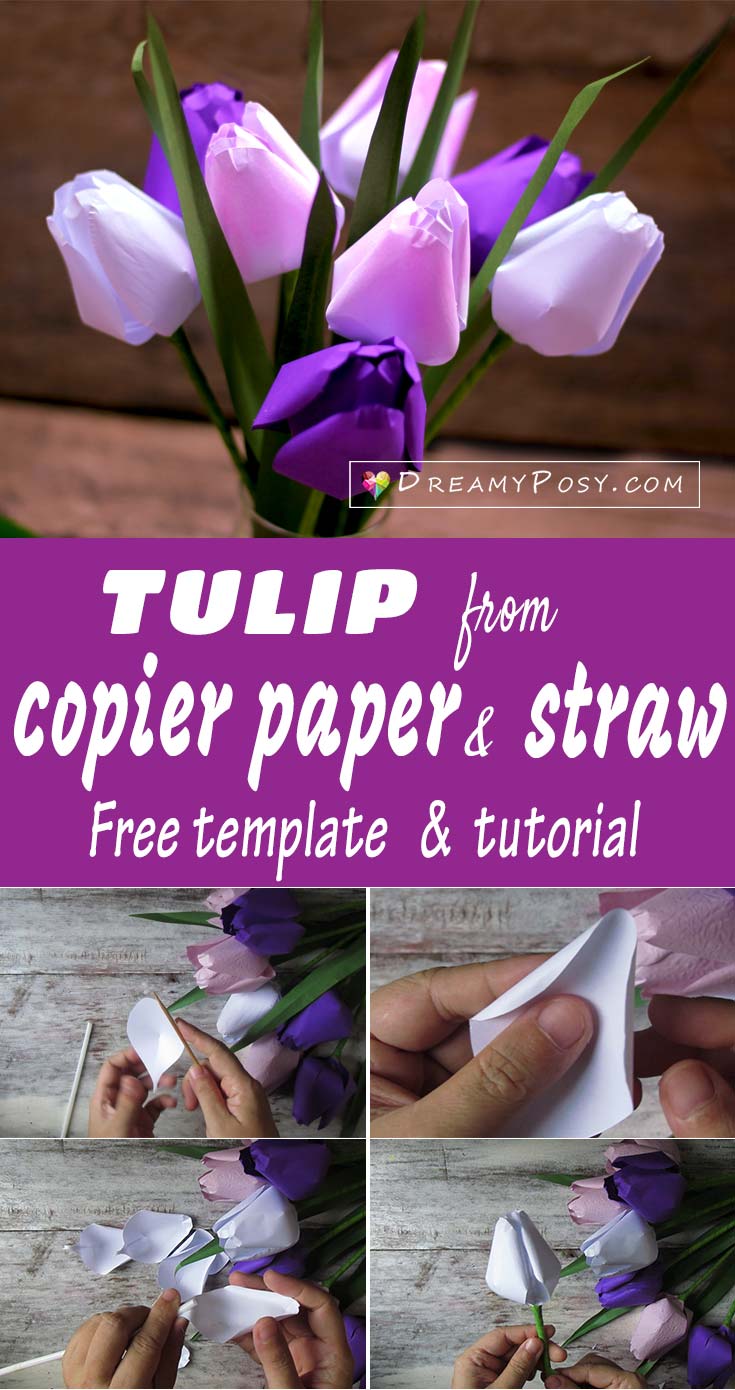 What you will need to make Tulip paper flower:
Printer paper
Green color paper (optional as you could color the printer paper)
Pastel chalk or watercolor
Drinking straw 🙂
Glue gun
DreamyPosy.com's template
We provide completely free templates and tutorials on this blog and work hard to earn our living from the advertisements you see on each page.
Kindly help by sharing our posts and pictures with your friends, but please do not share our templates directly.
We really appreciate your support and look forward to your requests and comments.