How to make Daffodil flower out of regular printer paper, FREE template
Video tutorial to make Daffodil paper flower:

Sponsored links:
I use the pastel chalk of 12 colors set for these flowers, but I will buy the set 48 colors for my next projects 🙂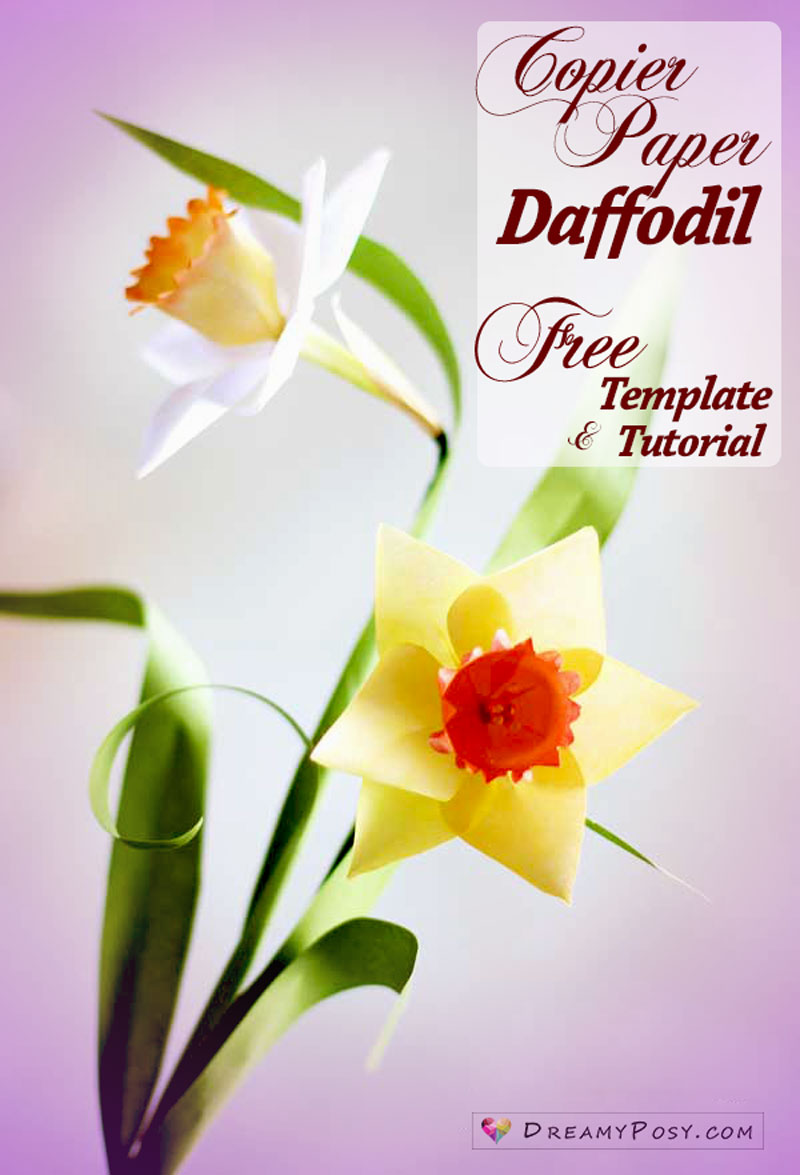 I'm sorry that I publish this late. I did this Daffodil last week but as I have not mastered my new camera yet, I have to re-shoot everything from the beginning.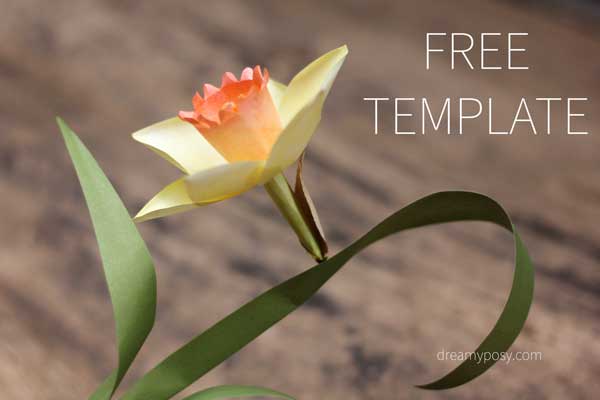 What you will need to make Daffodil paper flower :
Tissue paper
Pastel chalk. (I used the mix of yellow, orange and red color for the stamen, green for the sepal, and a mix of dark brown and ochre for the smaller sepal.)
Small wire (gauge 24)
Wire gauge 20
Floral tape is optional as you could use the green color paper strip instead.
White glue and glue gun
DreamyPosy.com's template
In the effort of creating a series of summer project from regular printer paper, Lily and Daffodil are my first trying projects. Please follow me, there's a lot of others cool come soon.

Sponsored links: